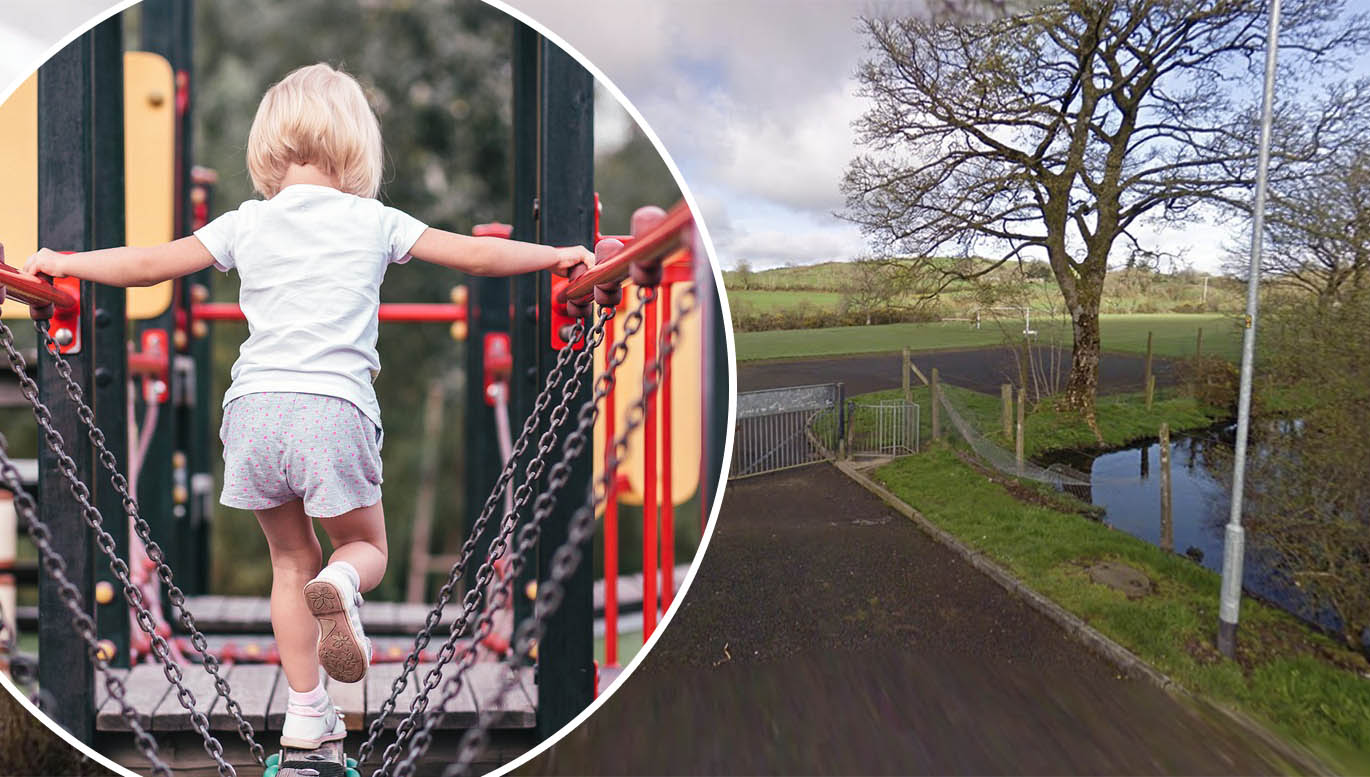 A number of residents in Newtownhamilton have been left "angry and confused" over reports that plans for a play park in the village have been scrapped.
Last week Armagh I reported that the play park, which had been fast-tracked through the Rural Development Programme, had been put on the back burner after failure to secure planning permission.
A member of Dungormley and Lir Residents' Association has spoken out, telling Armagh I, that a statement released by Sinn Fein councillor Barra Ó Muirí "is simply not true".
Councillor Ó Muirí had blasted the process as "shambolic" and that he had consistently raised issues of concern in relation to Steen Park, adding, that "ultimately, it was several of these issues which led to the failure to secure planning permission".
Speaking to Armagh I, the association member said: "People have been left annoyed and confused over the fact that statements that have been released are simply not true".
She stated that she had been in contact with councillors who had informed her that planning permission had not been refused at the site on Jim Stein Park.
She said: "There have been requests for reports on safety, reports on flooding, reports on this that and the other requested by councillor Barra Ó Muirí, that is what has held up the process.
"That's the reason that the time period for the Rural Development Fund has now passed".
She claimed that the play park which had been intended for Newtownhamilton was now being received by Culloville.
However, she added: "According to council officials, duplicate equipment has been ordered, and the council hope to erect the new play park in April/May time using their own capital budget."
Commenting on the need for the park to the community she said: "Jim Stein Park is a huge piece of land owned by the council that is totally wasted at the moment.
"Most of the children in the town live around this area and they won't have a busy road to cross as opposed to the other suggested site.
"Newtown is a growing community that is crying out for a play park, I cannot wait to see the first diggers on that site".
A Council spokesperson told Armagh I: "Newry, Mourne and Down District Council will be completing the play park within its own Play Strategy capital budget and the play park at Newtownhamilton will be installed as per the agreed design informed by the community consultation.
"The Council is currently undertaking a risk assessment which will fulfil the requirements of the planning application.
"It is expected that the risk assessment will be completed in the coming weeks to allow planners to make a decision on the planning application."
Sign Up To Our Newsletter