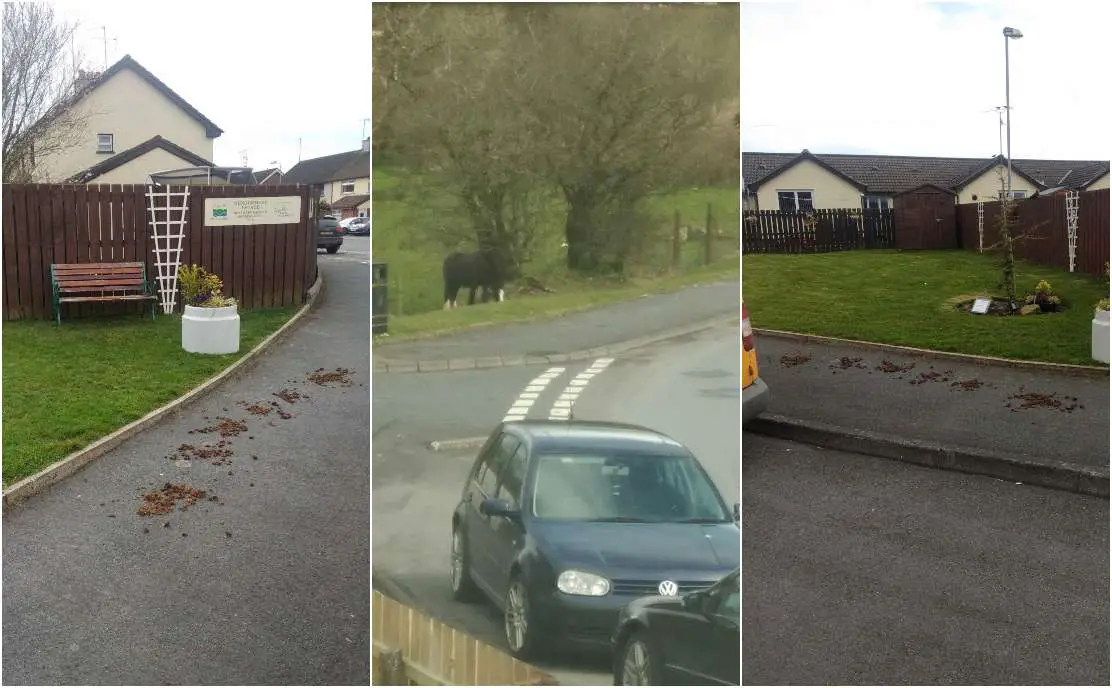 Residents living in a south Armagh town say their efforts in keeping the place tidy are being hampered by the presence of a horse being kept in a local estate.
They say they have been calling out for something to be done for over a year but so far to no avail.
The estate in question is Dungormley in Newtownhamilton.
They claim the horse is being kept by someone living locally and is being tethered in various locations within the Dungormley area.
A spokesperson for the Dungormley Estate Residents Group said: "We have adopted green areas and have planted shrubs trees etc and keep the grass cut and this horse is just put in different spots and allowed to mess everywhere.
"Residents are sick of it and we have complained to the Housing Executive, Newry, Mourne and Down District Council, the police and councillors, all who have done very little to stop this.
"The mess is the same all over town as the horse is walked everywhere.
"We have been complaining for nearly a year now about this and the authorities have done nothing at all.
"Nobody minds the horse so much but it's the mess and destruction being left all the time."
Sign Up To Our Newsletter