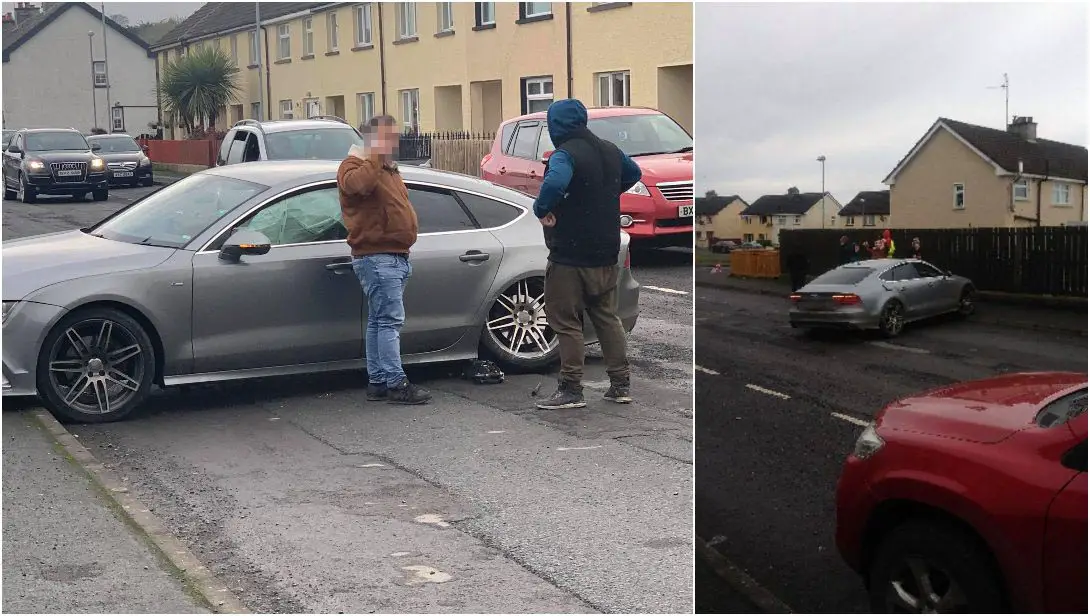 There have been calls for speed bumps to put in place in a Newtownhamilton estate after a motorist, who inexplicably lost control of his car, narrowly missed a mother and her two young daughters.
The incident occurred in the Dungormley Estate on Wednesday evening, with the perturbed parent left "very shook up" according to a neighbouring resident.
That resident, speaking to Armagh I, said the estates has been calling for traffic calming measures for years now.
"We have met with local politicians but nothing has been done," she said.
The Dungormley resident's group was set up around three or four years ago, but this member stated that this concern in the estate had been voiced for decades before this.
Speaking following the collision, she said: "The roads are due to be resurfaced by the roads department but that won't sort out the issue of speed.
"I live nearby where the incident happened and I heard a loud bang. The woman was walking with her two young girls; I spoke to her afterwards and she was very shook up."
According the resident, the woman claimed to have heard the car coming before seeing it, and had quickly demanded for her two young girls to stop.
They said: "It was so fortunate that she did as this shocking incident only highlights the need for these speed measures. Something needs to be done before something tragic does happen.
"The road service are going to be resurfacing the road in the coming weeks or months, so this would be the ideal time to put these in place."
Upon walking out of her home to the crash scene, the concerned resident said they noticed the vehicle had suffered extensive damage.
But according to her, the driver's first order of business was trying to change their tyre, however, in her words "he was going nowhere" and the police were soon contacted.
A police spokesperson confirmed they received a report of a road traffic collision on the Dungormley area of Newtownhamilton on the afternoon of Wednesday, 20 January.
They added: "A 26-year-old male was arrested on suspicion of a number of motoring offences and has since been released on bail pending further enquiries."
Sign Up To Our Newsletter