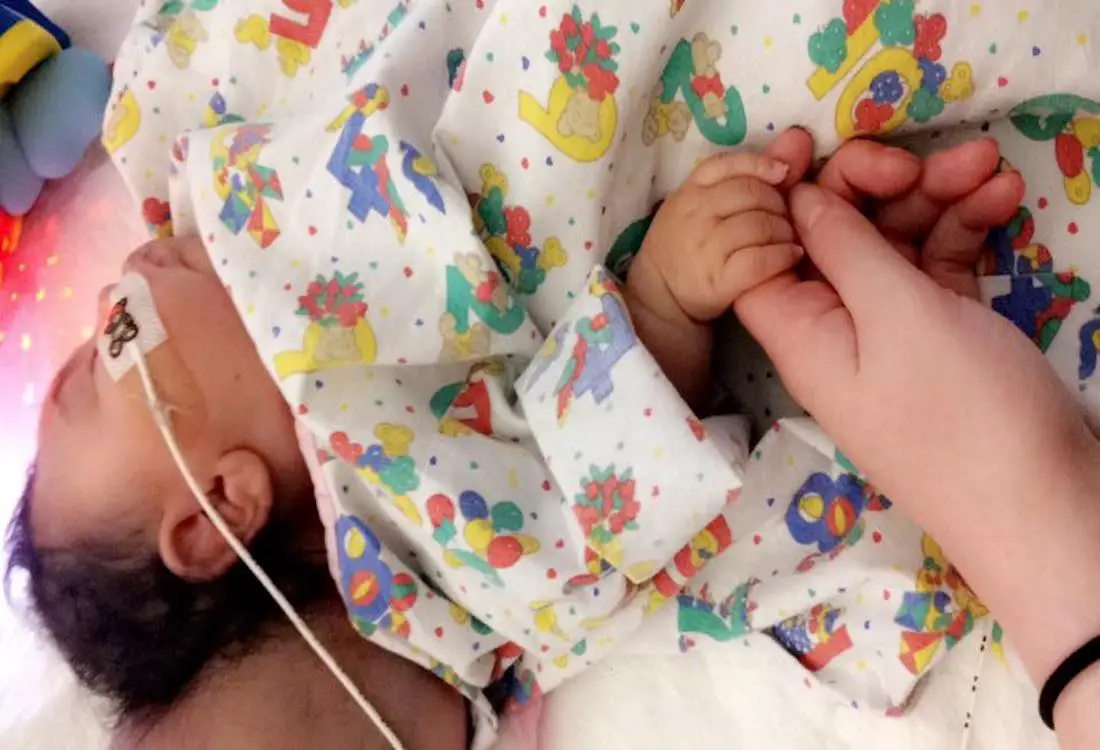 After a gruelling 12-hour surgery to save her life, little May Rose Gibney has come out fighting.
May Rose, just 22 weeks old, went into theatre at a hospital in Oxford yesterday (Monday) morning to relieve the pressure from the build-up of fluid in her head.
Her Encephalocele – a rare brain condition – had continued to grow in size to the point life-saving action had to be taken.
But after a nervous, exhausting wait, mother Analee got the news she so desperately wanted to hear.
And she broke the good news on their Facebook page late last night.
"She's Alive," the post began.
"She's breathing and she's battled this fight like the warrior princess she is. Words cannot describe how happy I am right now.
"Can't wait to see my beautiful girl. I dunno where on this Earth she picked up the strength but I know she deffo left me a piece before entering that theatre room.
"So so so so proud of my beautiful girl. She's not exactly out of the woods yet but that's just another hurdle she'll do handstands over."
Born on March 9, May Rose has battled against the odds, defying doctors' opinions, and giving her mother Analee the strength needed to fight on for her daughter.
This is her latest, most remarkable show of defiance.
To continue supporting May Rose on her journey, please check out the fundraising page here. 
Sign Up To Our Newsletter