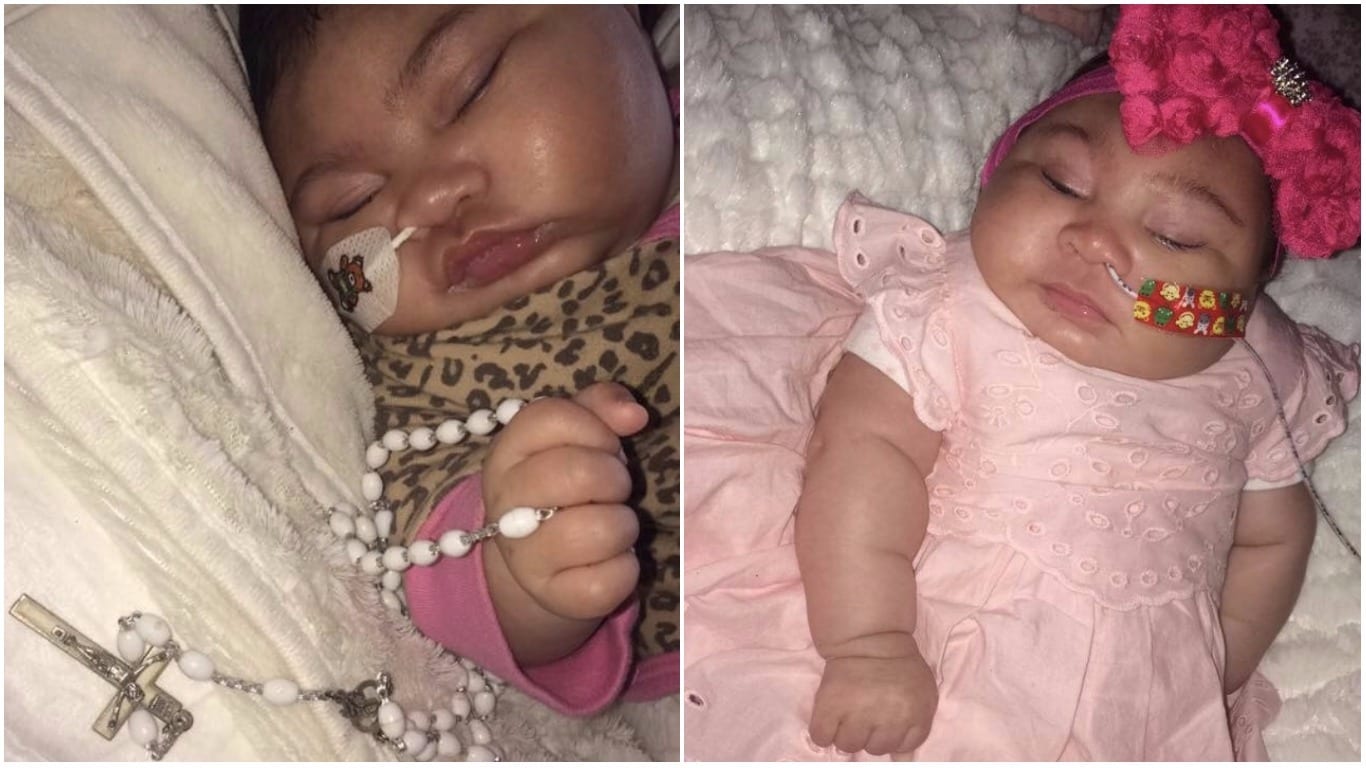 The mother of a baby girl who will undergo life-saving surgery tomorrow has asked the people of Armagh to continue to remember them in their prayers.
Little May Rose Gibney will go into theatre at hospital in Oxford, where she was admitted a week ago.
May Rose was diagnosed with a rare brain condition called Encephalocele – a neural tube defect on the brain.
Born on March 9, she has battled against the odds, defying doctors' opinions, and giving her mother Analee the strength needed to fight on for her daughter.
Analee, originally from Newtownhamilton and now living outside Moy, was handed the devastating news about May Rose 20 weeks into her pregnancy.
The community has rallied around and held numerous fundraisers to help the family; while doctors in Belfast said there was nothing could be done, Analee has been able to take second opinions on neurosurgery.
She has been overwhelmed by the support shown to May Rose.
Speaking on the eve of surgery, Analee told Armagh I : "We would just like to thank everyone for their prayers, messages and thoughts and ask people to continue as we need them more than ever now.
"I really really appreciate it and can't thank everyone enough for the support."
May Rose was admitted to hospital a week ago due to heart and breathing problems, which has meant the decision being taken to have her surgery brought forward.
Her Encephalocele has continued to grow in size to the extent that it can no longer cope with the pressure and is pushing fluid back inside May Rose's head.
Analee added: "Surgery will last between eight and 12 hours – all depending on how things go and how May Rose is.
"She's fought for 22 long weeks and I know she'll fight her way through Monday. Please, please keep her in your prayers this week.
"The more prayers we can get the better."
Sign Up To Our Newsletter