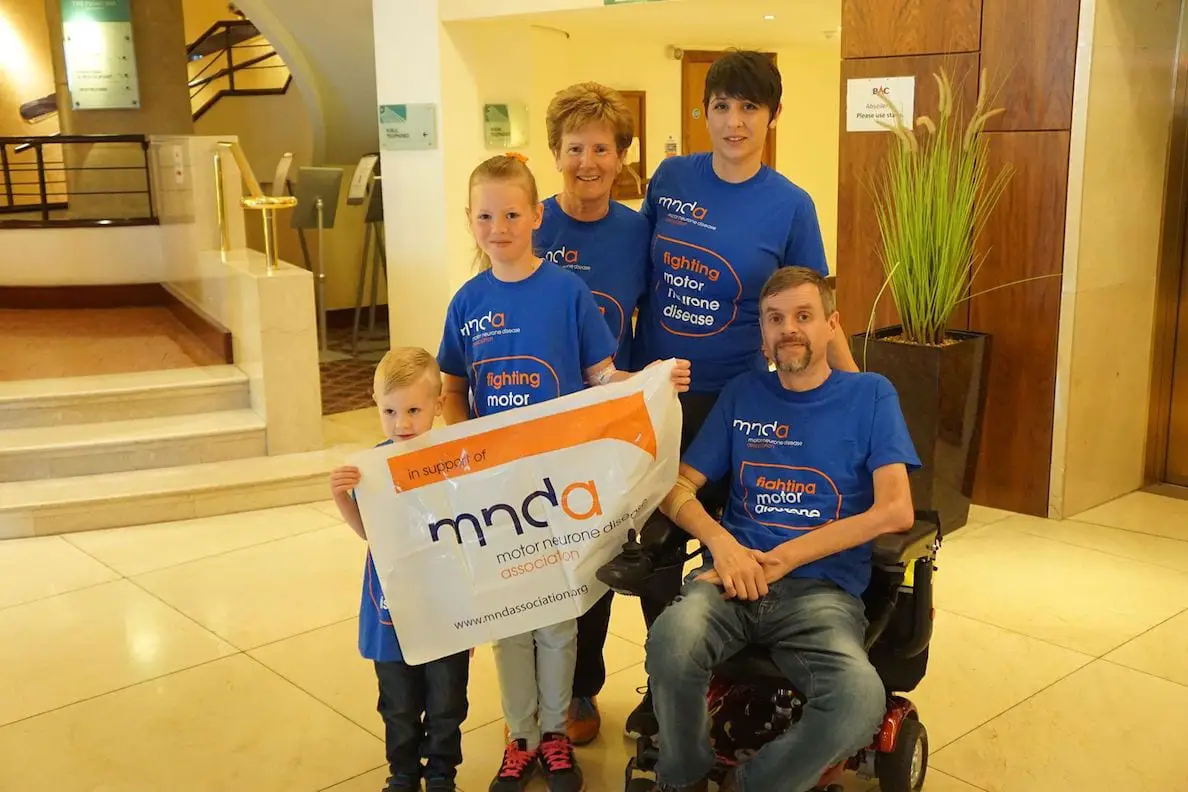 A Co Armagh mother-of-two has handed over the proceeds of a charity abseil down the Europa Hotel in Belfast – raising more than £5000 for the Motor Neurone Disease Association.
Tammy Lines, from Newtownhamilton, fulfilled the breathtaking fundraiser on Father's Day.
She did so to give something back to the charity which has meant so much to her family and been a lifeline in times of need.
Tammy married husband Stephen two years ago, but they have been together for over a decade.
In January 2016, they were dealt a devastating blow when Stephen was diagnosed with motor neurone disease.
Tammy joined with Anne Slieth, an MNDA volunteer, whose mother Maisie Keenan lost her brave battle with motor neurone disease.
Thrown together by this dreadful condition, both ladies undertook the abseil down the Europa and were delighted with the support they receive.
Tammy and Stephen have two young children – eight-year-old Daisy and Noah (3) – and schoolfriends of their daughter also helped to raise money.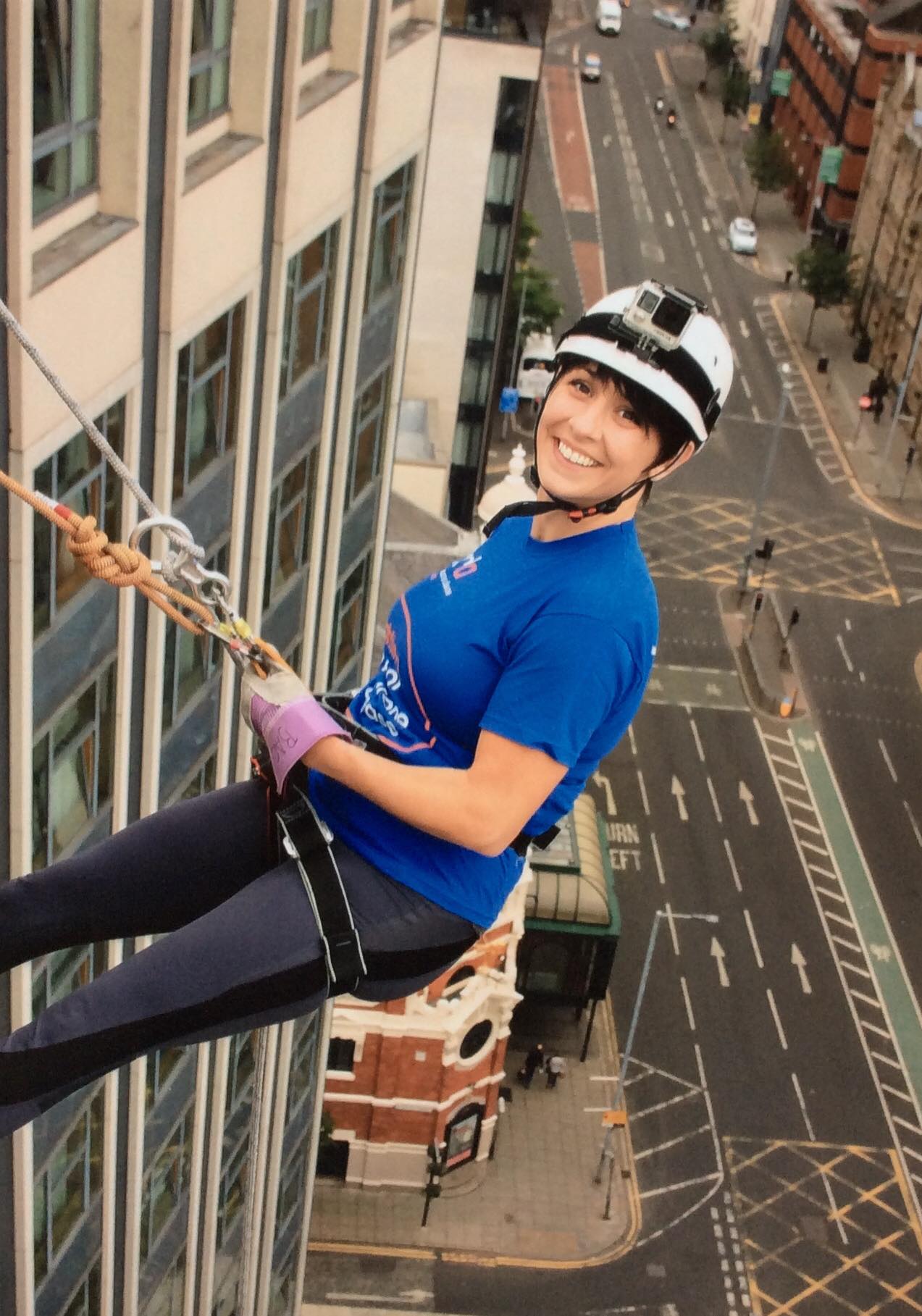 The Newtown mother admits that the prospect of abseiling from such a height dawned when they arrived and were standing outside the landmark Belfast hotel.
Tammy told Armagh I : "It was a bit daunting looking up at the others already coming down the building. Once we got to the top the view of Belfast was amazing and that held my attention for a while whilst we're waiting.
"Anne was amazing; she abseiled down the building in a flash, much to the delight of her many family members that had turned up to support her.
"I on the other hand took my time and gave the occasional wave to my husband Stephen, our children and my brother who were also there to support us on the day.
"We both made it to the bottom and we were ecstatic."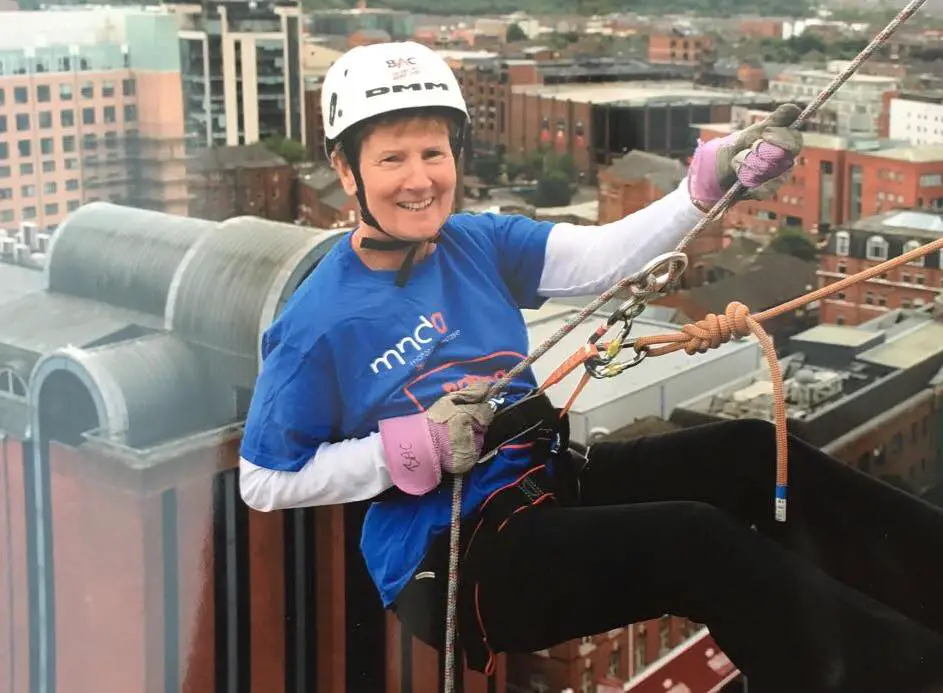 Proud does not come close to describing the feelings of their family, friends and supporters and there is a huge satisfaction to have raised so much money for a very worthy cause.
There are also many who have supported them along the way and made it all possible and both ladies are indebted to each and every one.
Tammy added: "Both our families were delighted with our achievements, not only coming down the building but the amount of money we raised for Motor Neurone Disease Association Northern Ireland –  £5321.24.
"The generosity of people was astounding and the final total well exceeded our expectations.
"We would like to thank all our friends and family for the donations and the local media for running stories. We would especially like to thank the local businesses in Newtownhamilton, who placed sponsor forms in their businesses in support: Mace Newtownhamilton, Clarke's Chemist, Kizelle hairdressing, Spinzone, Newtownhamilton Surgery, Little People PreSchool, not forgetting to mention the people and staff of Stephen's day centre, Millview Day Centre Bessbrook and Manse View.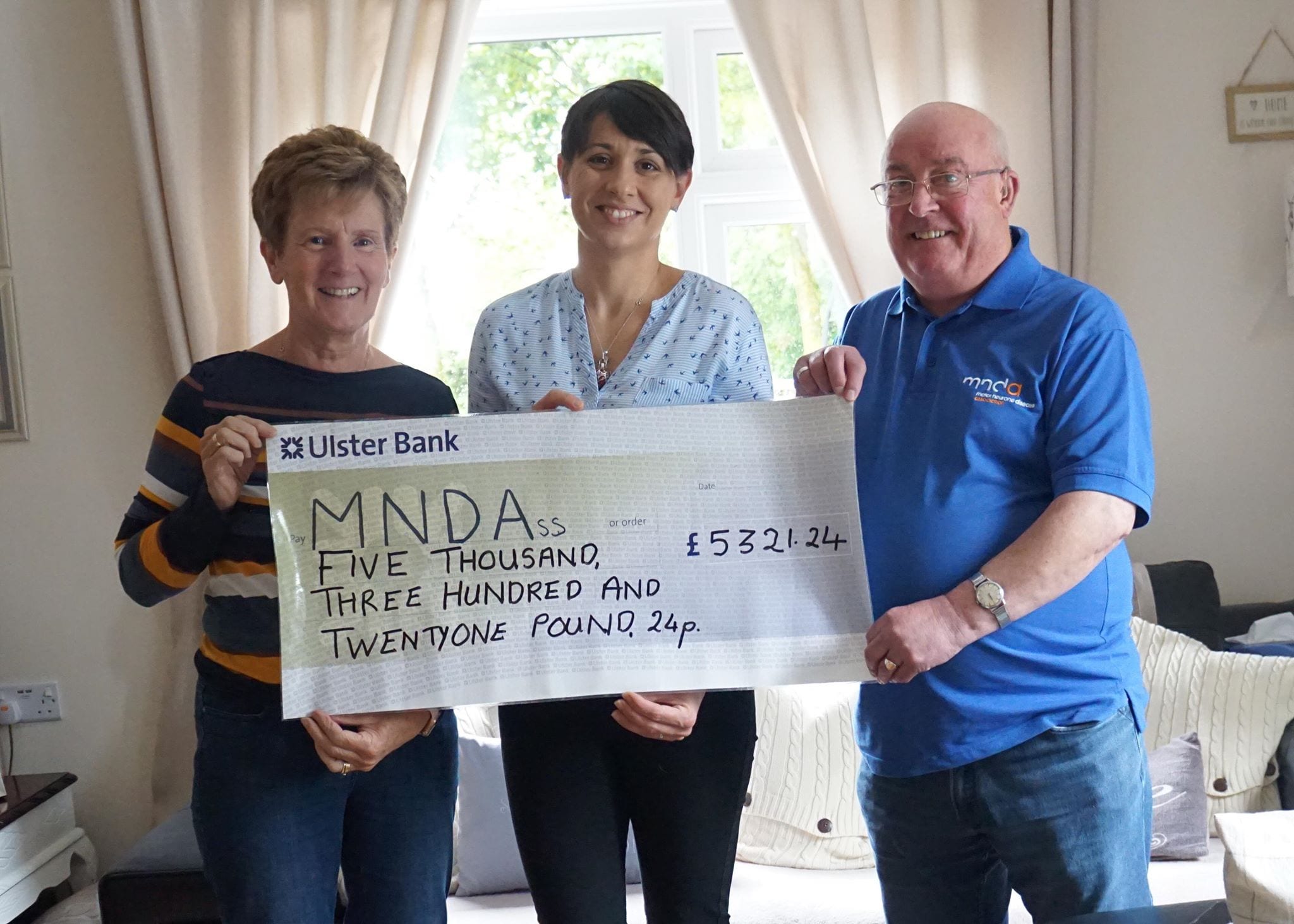 "My daughter Daisy's school, Newtownhamilton Primary School, also collected a huge amount of money in aid of me doing the abseil for MNDA NI."
The charity of course is thrilled by such a fantastic lift and all who helped and contributed should know their money will be used where needed most.
"The MNDA NI is extremely grateful for such a large donation," said Tammy.
"I can only hope that the money will help other families like us in dealing with the financial side-effects of having motor neurone disease."
Sign Up To Our Newsletter