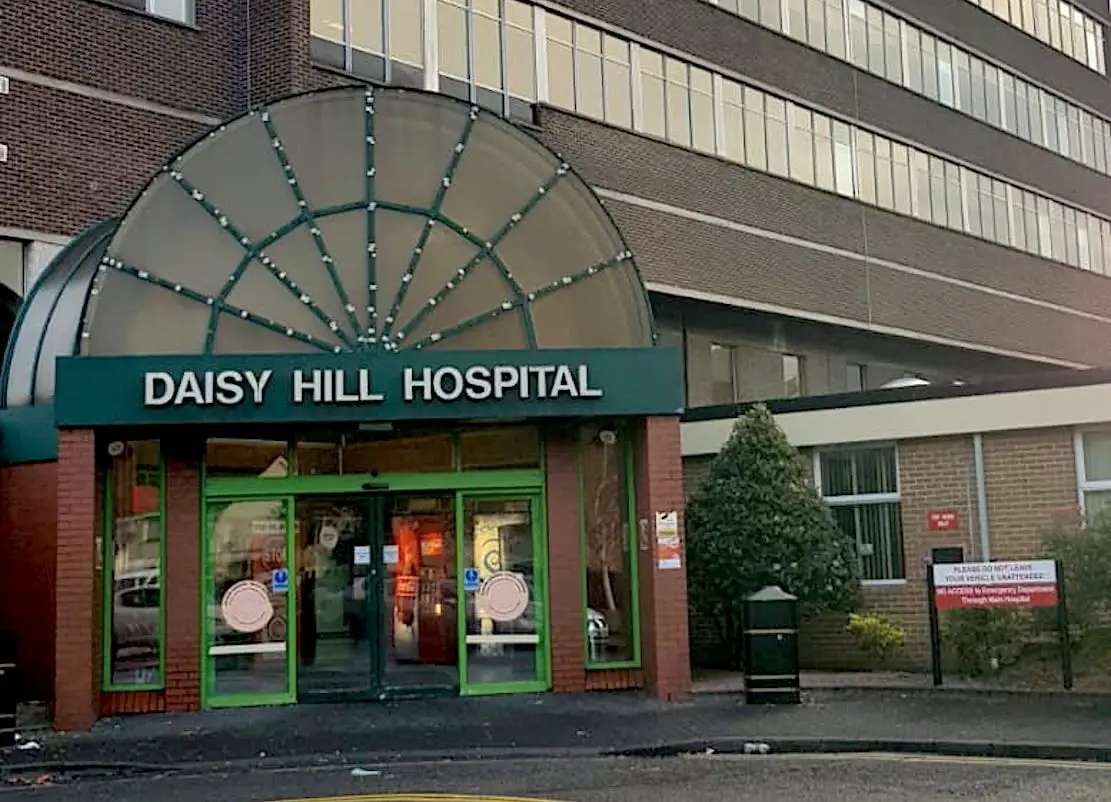 A woman who spat at a police officer after fleeing the scene of a drink driving collision has been sentenced to three months in prison, suspended for two years.
Also banning the 30-year-old from driving for 12 months, the district judge commented: "She certainly did not cover herself in glory. Her behaviour at the hospital and conduct towards police was atrocious."
Patrycja Szajnoga, of Carnegat Cottages in Newry, had guilty pleas entered on her behalf to a total of seven charges at the city's Magistrates' Court on Wednesday.
The defendant was charged with using a vehicle without insurance, being an unaccompanied L driver, assault on police, driving with excess alcohol, no L plates, failing to stop and failing to remain at the scene of an accident.
Prosecution outlined how at 10.30pm on March 19, of this year, police received a report from ambulance staff of a crash outside the A&E Department at Daisy Hill Hospital.
Ambulance personnel contacted once more to state that the female driver involved had made off on foot in the direction of Parkhead.
Upon arrival, officers found a Renault Megane had collided with a Land Rover and a Mercedes before coming to a stop at a lamp post.
Checks on the Megane, revealed a policy of insurance for the defendant but this showed her to be the holder of a provisional licence only.
No other persons were reported to have been in the vehicle and no L plates were displayed either.
Police later located Szajnoga lying on the driveway of a property in Parkhead behind a parked car. She admitted to officers that she had been drinking and had been the driver of the car at the hospital.
At 10.56pm, a preliminary breath test was conducted resulting in a fail. The defendant was arrested and taken to Daisy Hill A&E to have herself checked out for injuries.
Whilst at the hospital, a number of Szajnoga's friends appeared and she then became agitated.
The defendant threw her handbag on the ground and spat in the face of a constable. She was subsequently taken to the ground and handcuffed.
Whilst in hospital, a sample of blood was taken for forensic analysis. This gave a reading of 144mg of alcohol in 100ml of blood.
Szajnoga was later interviewed and made full admissions to the offences before the court.
Defence barrister Stephen Campbell stated: "She certainly hasn't covered herself in glory on this occasion, particularly having left the scene. She instructs that she simply panicked.
"She had recently come out of a relationship with a Bulgarian national, who had returned to Bulgaria….she was concerned that the loss of the relationship and the assistance he offered would lead to her losing her home."
District Judge Eamonn King said: "She certainly did not cover herself in glory. Her behaviour at the hospital and conduct towards police was atrocious."
Szajnoga was sentenced to three months in prison suspended for a period of two years and was disqualified from driving for 12 months.
In addition, the defendant was ordered to pay a fine of £550, along with the offender's levy of £15, within 12 weeks.
Sign Up To Our Newsletter