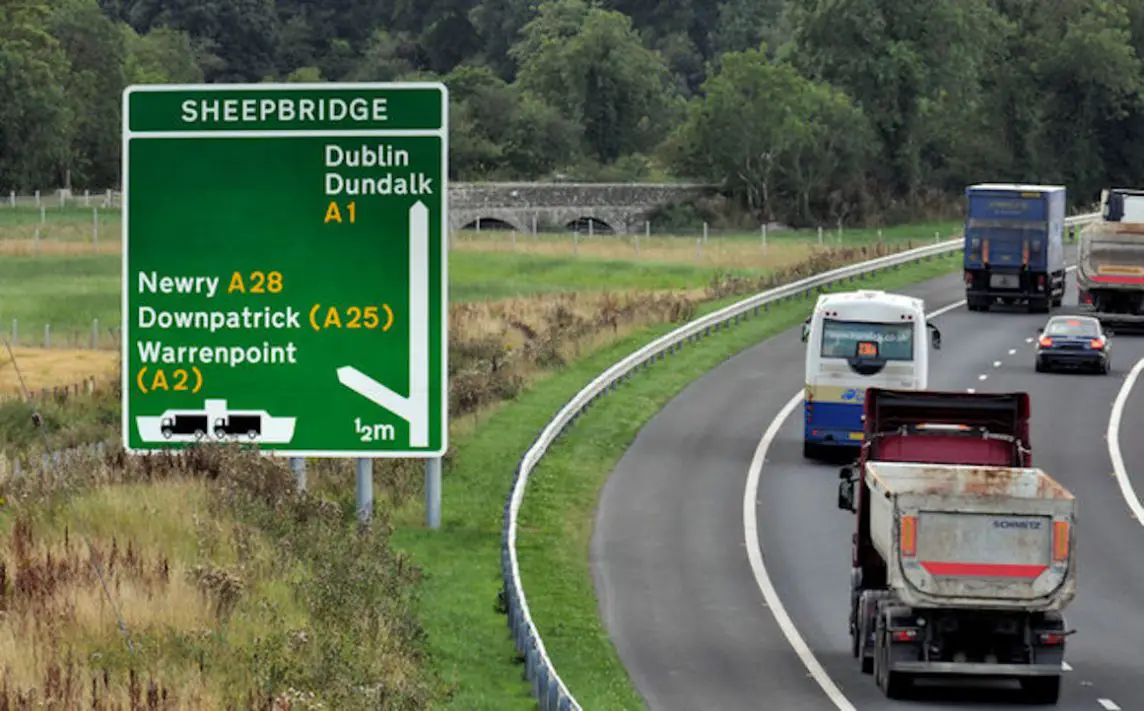 A woman who was found to be over twice the legal drink drive limit after travelling the wrong way down the A1 has been put off the road for three years.
Warning the 35-year-old, the deputy district judge stated: "You are extremely lucky you did not kill yourself or someone else on the night in question."
Kellie Grimes, of Cloy Road in Ederney, Co Fermanagh, appeared for sentencing on dangerous driving, driving with excess alcohol and failing to provide a breath sample at Newry Magistrates' Court on Wednesday.
Prosecution outlined that on July 25, at 9.15pm, police received a report of Nissan Qashqai driving northbound in the southbound lane of the A1, Newry.
The car was then said to have made a U-turn and continued southbound towards the Republic of Ireland.
Officers arrived to find the vehicle in question stopped on the hard shoulder of the A1 with this defendant in the passenger seat.
Police requested a preliminary breath test as Grimes appeared to be under the influence, but she declined to submit to one and began to become aggressive.
The defendant was subsequently arrested, with her reply to caution being "blah, blah, blah".
Whilst in custody, an evidential sample of blood was obtained which, when analysed, gave a reading of 224mg of alcohol in 100ml of blood – over twice the legal limit.
Grimes was interviewed in relation to the offences but made no comment.
Defence solicitor Michael Fahy stated: "There is a very thorough and comprehensive report, allied to that is a reference from her employer."
He informed court that Grimes was employed as a carer, having started this role in January 2020, and referred to the "important role" frontline workers had played in the last year.
Mr Fahy stated: "She does have alcohol underlying issues. This is something she has grappled with for a number of years…in sobriety she is a very sensitive and caring individual.
"Alcoholism is a disease, it is not a path someone chooses. I think Ms Grimes would benefit from probation."
Deputy District Judge Anne Marshall said: "It has been described as a minor misjudgment, which is the biggest understatement I have heard….although her employers may not be aware of the seriousness of the dangerous driving.
"This is a very serious combination of offences. You were driving the wrong way down a busy road. You are extremely lucky you did not kill yourself or someone else on the night in question."
She added: "Your record only relates to drink driving offences…you may engage in the caring profession but the public need to be protected.
"Alcoholism may be a disease. You can chose to drink if you wish but you cannot combine that with driving."
Grimes was sentenced to a probation order for 12 months and was disqualified from driving for three years.
In addition, the defendant was also ordered to pay a fine of £200, along with the offender's levy of £15, within 10 weeks.
Sign Up To Our Newsletter