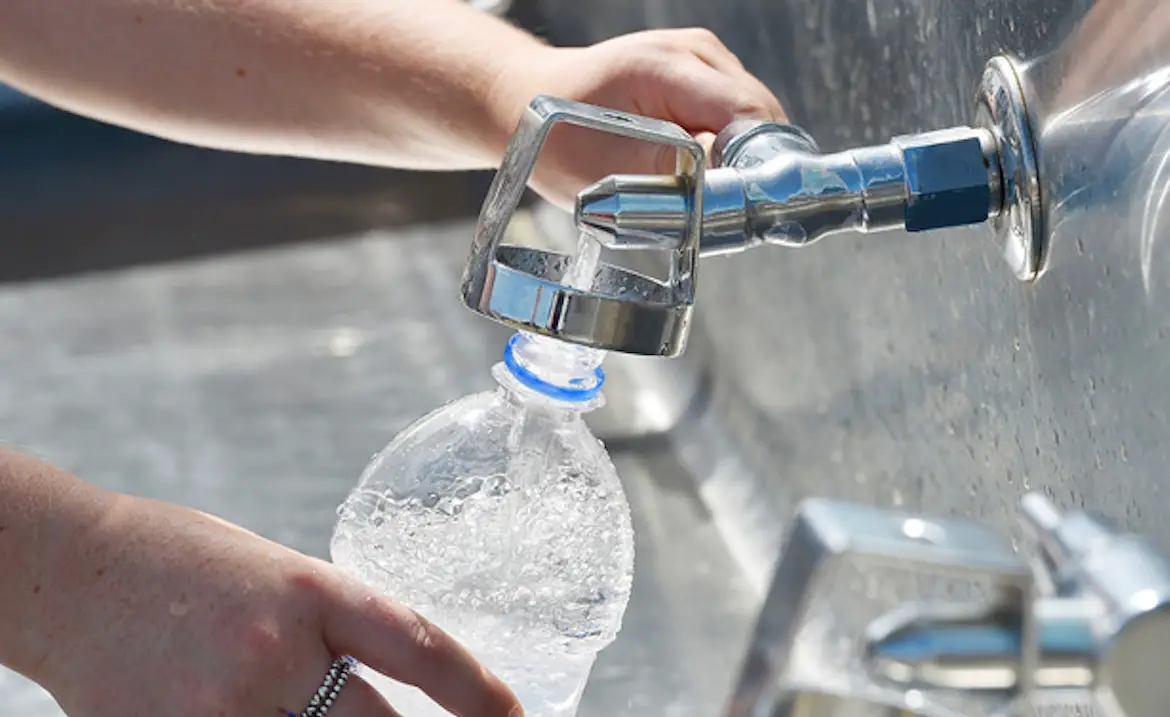 Water refill stations could be set up across Newry, Mourne and Down District if councillors prove thirsty for change next week.
A notice of motion will encourage council to encourage the public to carry "reusable water bottles".
And to help them fill them up, it has been suggested that water refill stations could be provided.
Independent Councillor Mark Gibbons – who has tabled the motion – has asked that the scheme be introduced on a trial basis.
He has suggested refill stations initially in Warrenpoint and Rostrevor.
But Councillor Gibbons then wants to see them rolled out by council "throughout the district as part of its ongoing commitment to the environment".
He said the pilot scheme would be "similar to the NI Water led initiative #Refillution" and it will "actively promote" the use of reusable bottles and refill stations to accommodate people who carry them.
NMD Council has already pledged support for Northern Ireland Water's new 'Refillution' campaign, aimed at encouraging the use of reusable water bottles.
Northern Ireland uses 145 million single use plastic bottles every year. By switching to a reusable bottle, residents can help to reduce the plastic waste which blocks up rivers and drains and pollutes seas.
Refillution is linked in with National Refill Day which falls in June.
With drinking water now at the highest quality on record, Angela Halpenny, Northern Ireland Water's Head of Environmental Regulation, said: "We are delighted that Newry, Mourne and Down District Council is supporting our campaign and taking the Refill message right across their district.
"On National Refill day, we were pleased to welcome all our councils, agencies and stakeholders to join us, encouraging everyone to switch to refilling a reusable water bottle from the tap."
The notice of motion would take this support one step further,
It would provide the water stations required to make a tangible difference and make this an all-year round initiative which would be spread across the district.
But that of course will depend upon how the motion is received on Monday, when it goes for debate at the July monthly meeting of council.
Sign Up To Our Newsletter