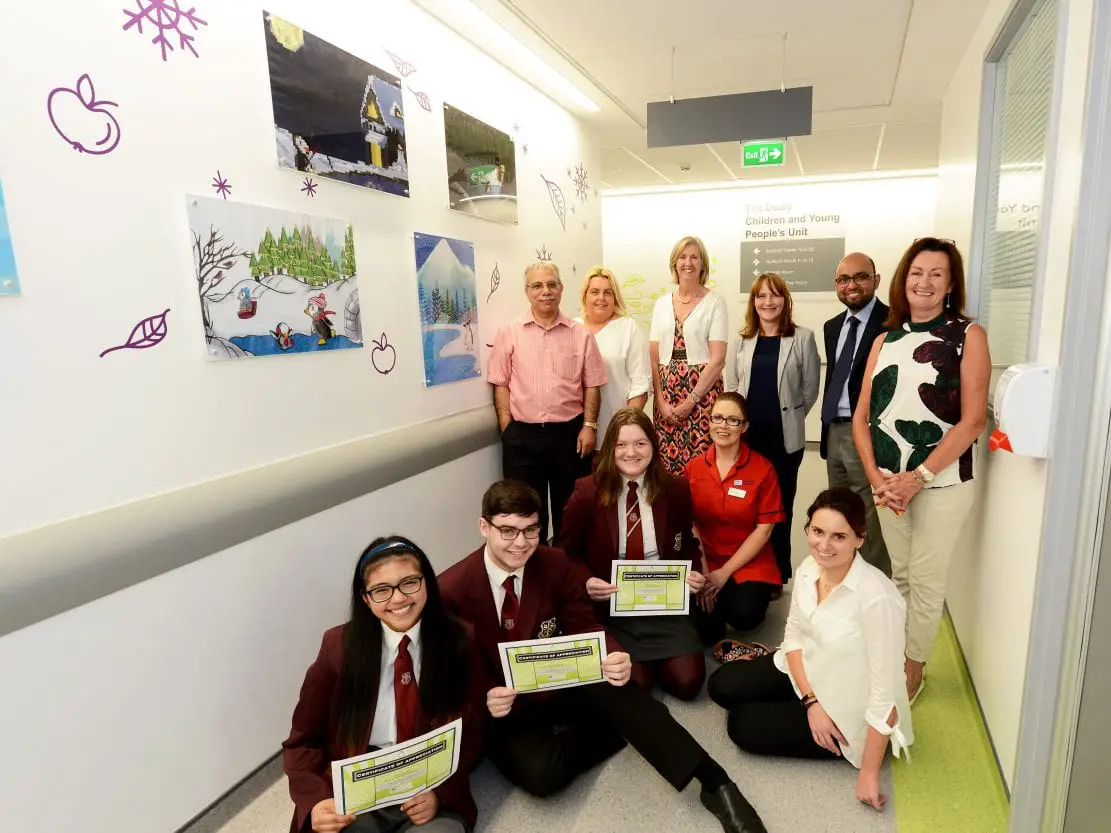 A series of wall murals designed by local students has been unveiled at the Children and Young People's Unit at Daisy Hill Hospital.
A total of 14 pieces of art designed by secondary school students have been installed around the unit on the sixth floor of the hospital which opened earlier this year.
Teachers and students from participating schools – St Mary's High School, St Louis Grammar School, St Colman's College, the Abbey CBS, Sacred Heart Grammar and St Paul's High School – were invited into the unit to see their designs in place.
Unveiling the designs, Dr Ahmed Khan, Interim Medical Director for the Southern Trust said: "Being in hospital for children and indeed their parents can be a very stressful time and so it is our aim to make the experience as easy as possible. Along with providing the best possible clinical care, the physical environment is a very important part of the patient experience.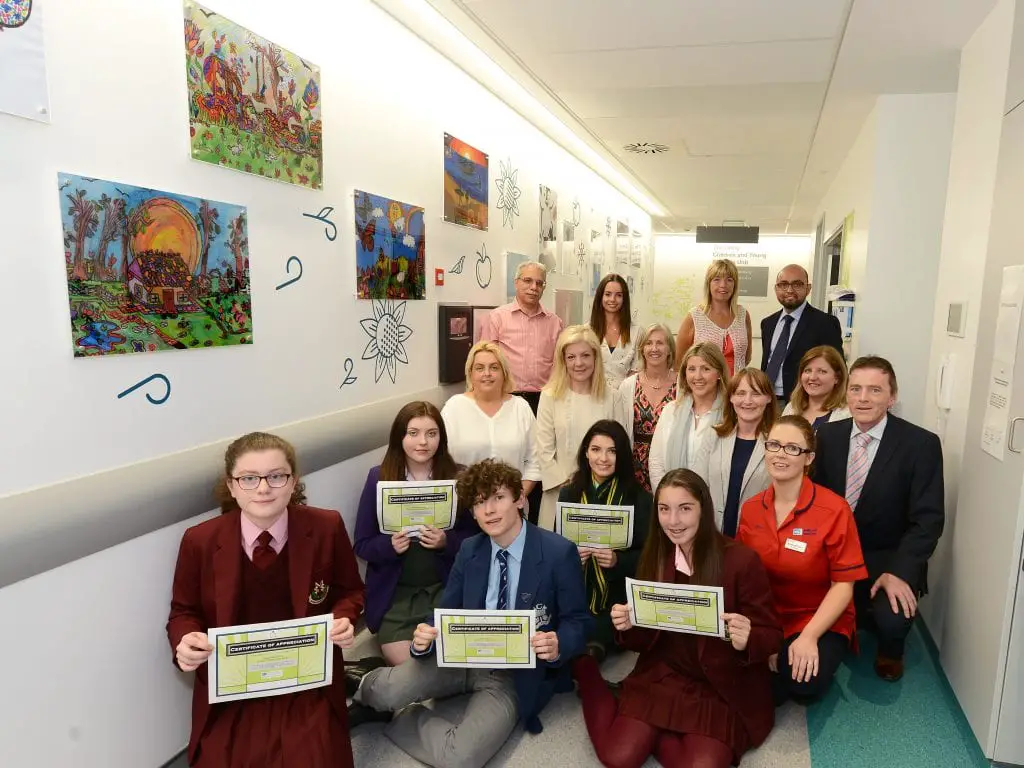 "We are delighted that our dedicated paediatric team now have such state of the art facilities to work from and feedback from patients and families who have used the new unit has been very positive.
"This series of beautiful artwork really enhances our new unit and we sincerely thank the local schools and our very talented young people for working with us to create such a great atmosphere."
The Daisy Children and Young People's Unit includes; a dedicated child friendly theatre suite with  recovery area; 19 inpatient beds including a negative pressure room; and four short stay beds for the increasing number of patients who can receive treatment that does not require an overnight stay. It also has a parents' breakout room with shower facilities and a playroom with sensory equipment.
Picture inset: Staff from The Daisy Children and Young People's Unit with students who designed wall murals and their teachers and parents. Students are Maria Merendino and Niamh McGreevy from St Mary's High School, Aoibhean Freeburn from St Louis Grammar School, Freddie Freeburn, St Colman's Grammar and Brea Freeburn from the Sacred Heart Grammar.
Sign Up To Our Newsletter