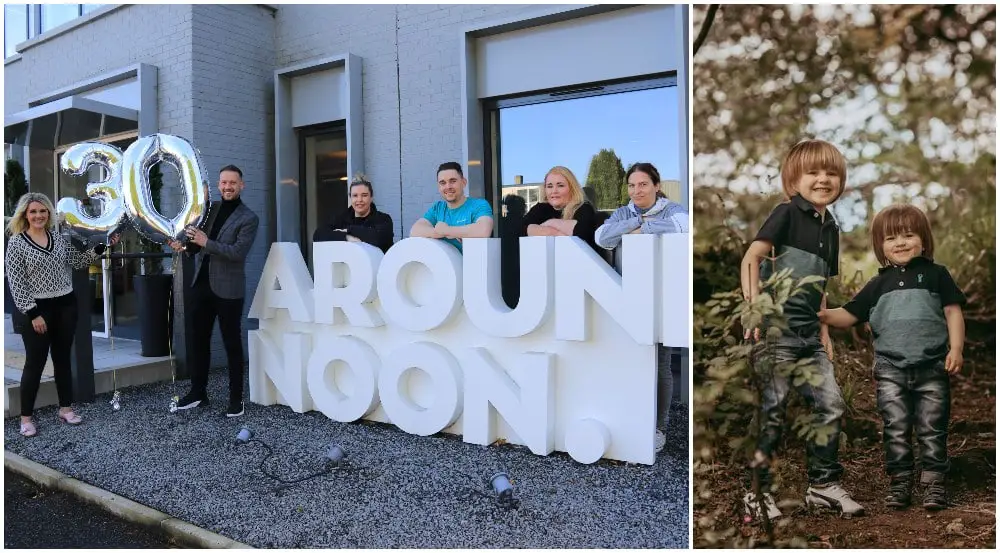 Over £30,000 has been raised as hundreds of people took part in a recent 10km walk to help cover treatment costs for two young Newry boys as they continue their fight against Duchenne Muscular Dystrophy.
Organised by Newry-headquartered food-to-go company Around Noon, the walk was in aid of the Brody and Cooper appeal which raises funds to help Brody (8) and Cooper (5) Peden fight the rare and severe form of muscular dystrophy that is incurable and life-limiting.
Thanks to ground-breaking treatment they are receiving in the US, the brothers are making significant progress.
However, the family simply can't fund the treatment without the help and support of family, friends and the local community.
Costs amount to £150,000 each year.
Twenty teams registered for the fundraising walk which took on Sunday 12th September, raising the five-figure sum.
All money raised from the walk will enable the brothers to go to the US for treatment in October, covering their practical needs, including medical expenses and the cost of travel and accommodation. It will also help fund other future trips for treatment.
Gareth Chambers, CEO of Around Noon said: "We're extremely proud of the incredible effort of our colleagues, their friends, family and the whole community who really stepped up their fundraising efforts for the recent 10k walk. The brothers are very much a part of the Around Noon family and theirs is such an important cause. The funds raised are a massive boost for the Brody + Cooper appeal."
For more information on Brody + Cooper, visit https://www.brodyandcooper.com/
Sign Up To Our Newsletter