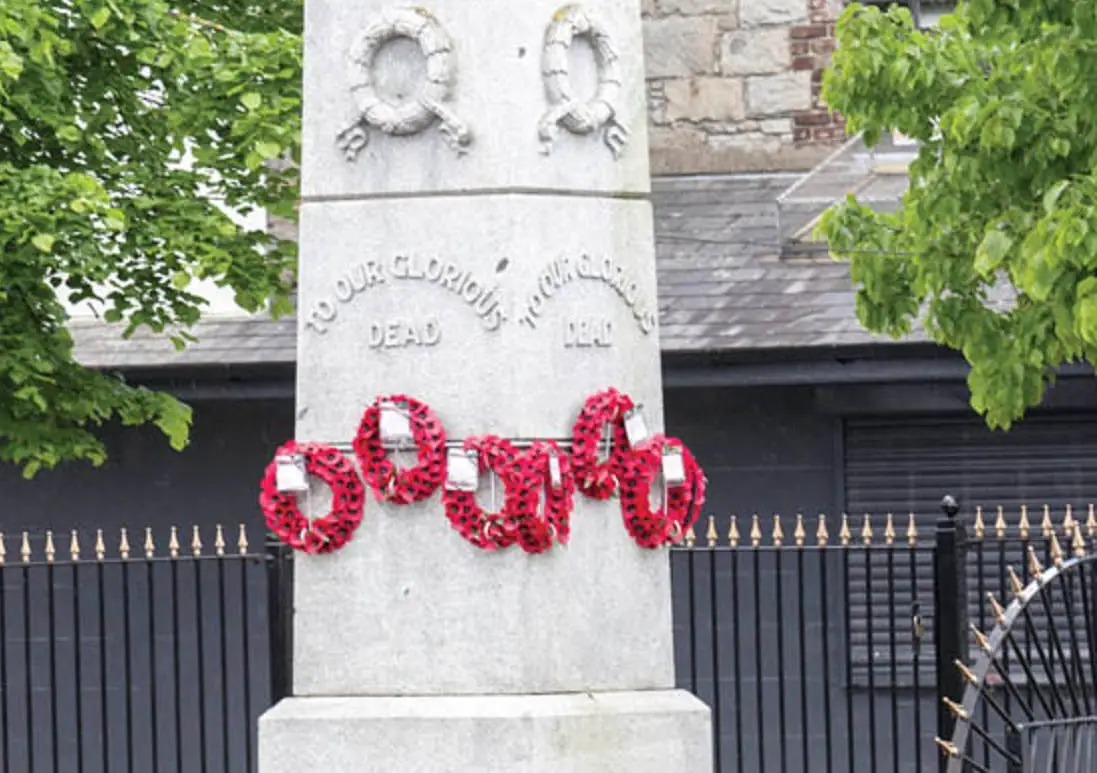 Mindless vandals targeted a war memorial in Newry over the weekend.
Poppy wreaths at the Sugar Island centopath were destroyed sometime between 2.30pm on Sunday and 9.45am on Monday.
The PSNI are investigating the incident.
Ulster Unionist councillor David Taylor condemned the attack, saying: "It is difficult to comprehend the mindset of those individuals who would set out to perpetrate such a vile act as destroying wreaths at a cenotaph.
"These wreaths commemorate the fallen from two World Wars and it is particularly hard to take that they should be destroyed so close to the centenary of the Battle of Messines, where the 36th (Ulster) Division and the 16th (Irish) Division fought side by side in common cause.
"This incident has caused great anger and disgust within the local community and it should be condemned by all right thinking people.
"It is vital those responsible for this despicable act are brought to justice and punished. I appeal to anyone with any information to contact the PSNI."
Sinn Fein MLA Conor Murphy added: "All such attacks are wrong and demand the strongest possible condemnation. This cenotaph is an important and valued memorial for many, and should be respected as such."
Anyone who has information about this incident is asked to contact the PSNI at Ardmore on the non-emergency number 101, quoting reference 33719/06/17 or Crimestoppers at 0800 555 111.
Sign Up To Our Newsletter