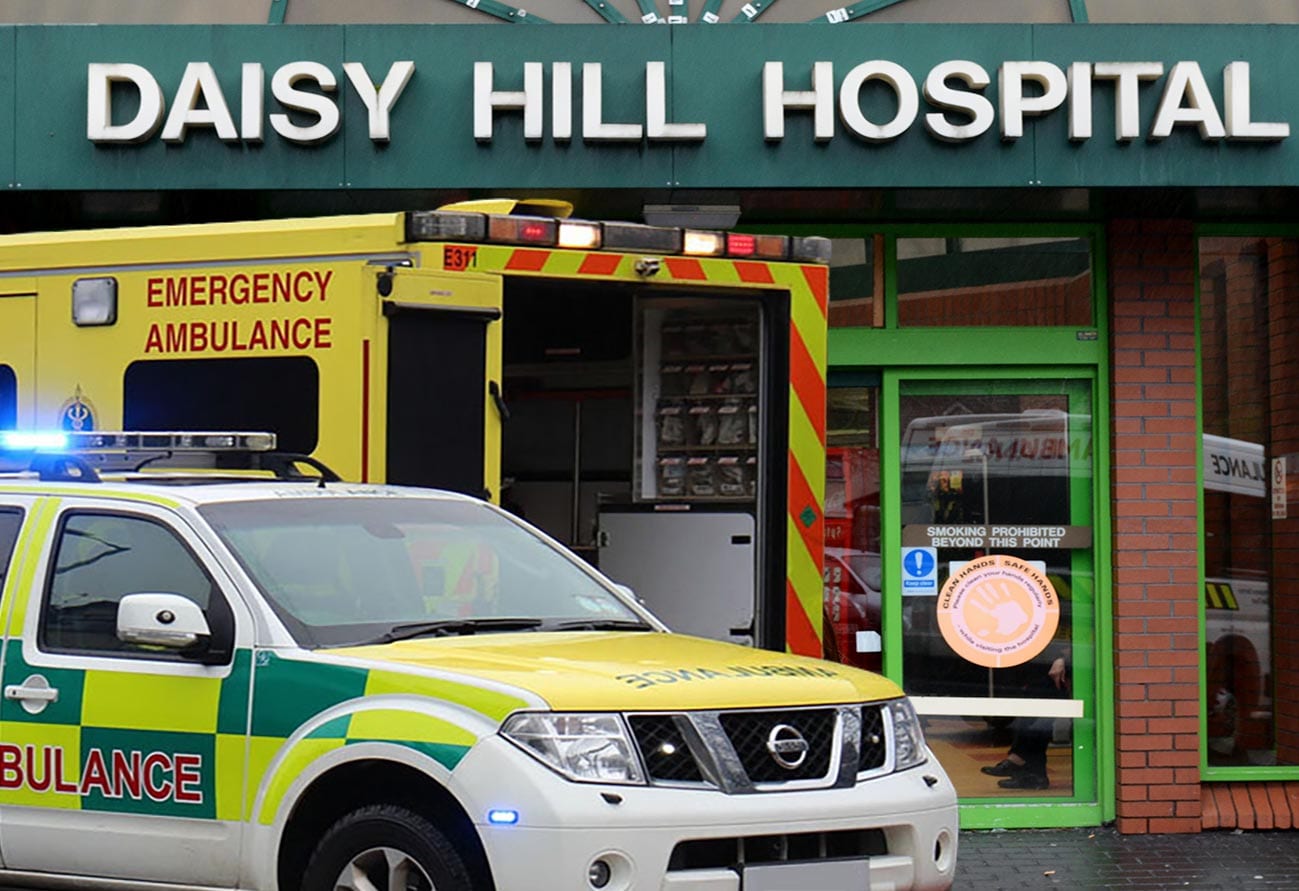 The Southern Trust has refused to confirm when they will be re-instating the Emergency Department at Daisy Hill Hospital despite growing calls.
The hospital's Emergency Department was "temporarily" relocated to Craigavon Area Hospital following the outbreak of Covid-19, something the Trust said was to "consolidate emergency intensive care and respiratory expertise".
However, in a statement released to Armagh I earlier today (Thursday), a spokesperson for the Trust refused to confirm whether the service would be reinstated in the near future.
"Any plans to reinstate services will be guided by our ability to safely deliver health and care, in line with social distancing requirements and access to PPE," said the spokesperson.
They added: "Major changes were made right across our services in response to Covid-19, including the temporary closure of Daisy Hill Emergency Department and we greatly appreciate the efforts of staff and public co-operation during this time.
"We are now currently carefully considering how we can restore some of these services whilst keeping patients, staff and wider community safe."
Newry & Armagh MLA Liz Kimmins said that there is a growing demand for the vital service at Daisy Hill Hospital to be restored.
The Sinn Féin MLA confirmed that she had written to the Chief Executive of the Southern Trust asking him to restore the service.
"It is my understanding that the Department for Health has advised that the Health Trusts can now consider the restoration of services, and In my letter I sought an update from the Trust as to what this will mean for Daisy was Hill," she explained. 
"The repurposing of the A&E during this Covid-19 crisis had initially caused serious concerns throughout the community and the Trust provided assurances that this would be a temporary measure, and would not be for any longer than necessary as we faced this pandemic.
"I now believe it is time to review the current arrangements as we see the 'Nightingale' hospitals have been stood down, and I believe it would serve the best interests of all to reopen Accident & Emergency at Daisy Hill as soon as practically possible."
Become a member...
Have you considered becoming an Independent member, where not only you support local independent businesses, but you help Armagh I champion a wider, more independent, and impartial range of journalism that matters to your local community – from videos and photos to features and events.
Not only do members get the Independent Card, which gives you exclusive access to fantastic discounts from local businesses but you can get an exclusive members-only newsletter packed with the best deals locally, as well as unique first-look content. Not to mention, our competitions, discounts and giveaways will be made exclusively to our members only. Sign up to become a member or find out more here.
Become a member