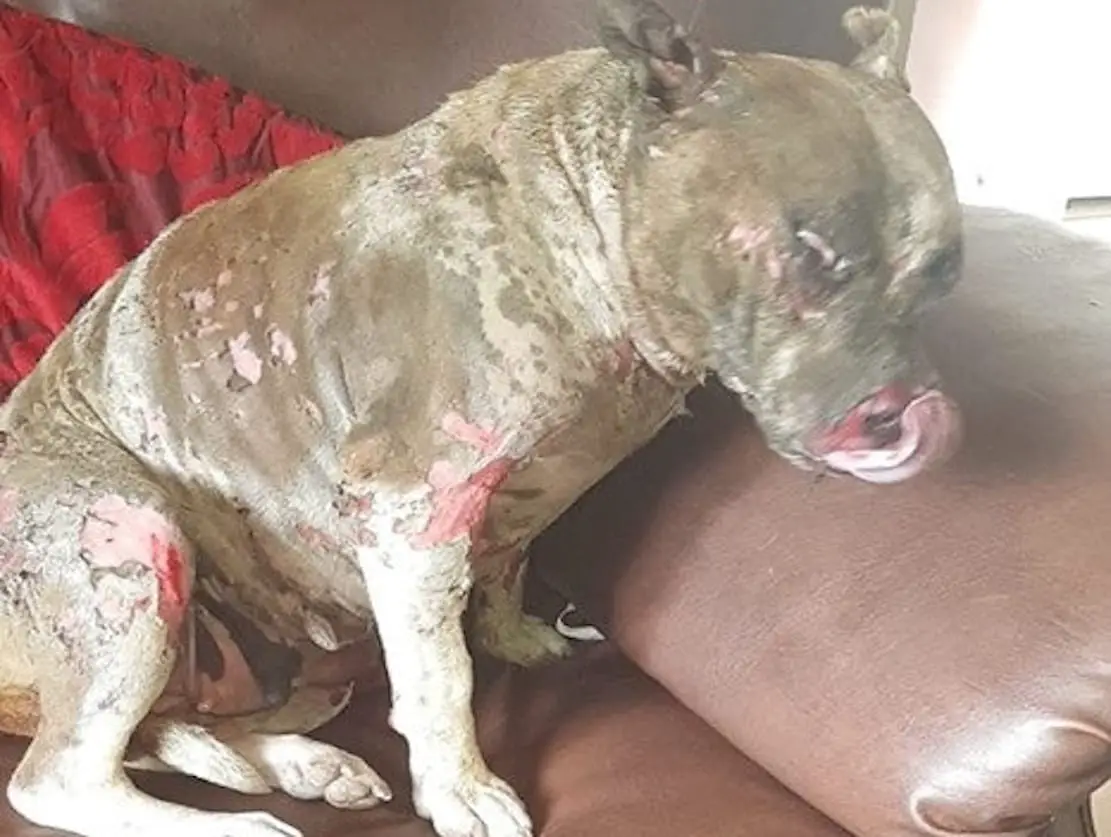 A pet dog was put to sleep after a suspected acid attack in Newry today (Tuesday).
The dog was discovered in the Pound Road area of the city around 6pm with horrific burns to its skin.
Police confirmed that the dog had to be put down.
Reports on social media claim that the dog (pictured) may have been the victim of an acid attack.
The dog was found injured by a woman who contacted the local dog warden.
"People don't deserve to have dogs! Poor pet afraid of its life. Breaks my heart," the woman wrote on Facebook.
"The dog was blind in one eye and had a hole in her back leg, she was in pain, the poor pet."
One woman commented: "I'm sick to the pit of my stomach after seeing posts about female dog having acid poured over her in Newry. So sick I had to snooze post as I couldn't look at again."
Another added: "This defenceless voiceless wee dog was found in Newry. The ladies house this wee one went to called the warden who took her to vets where she was P.T.S.
"This wee one had acid poured onto her…. Her pain and suffering must have been horrendous.. No wee animal deserves this kind of barbaric treatment."
Police said the dog was put to sleep "due to the severity of its injuries".
Inspector McCullough said that enquiries were ongoing in relation to the incident.
Sign Up To Our Newsletter