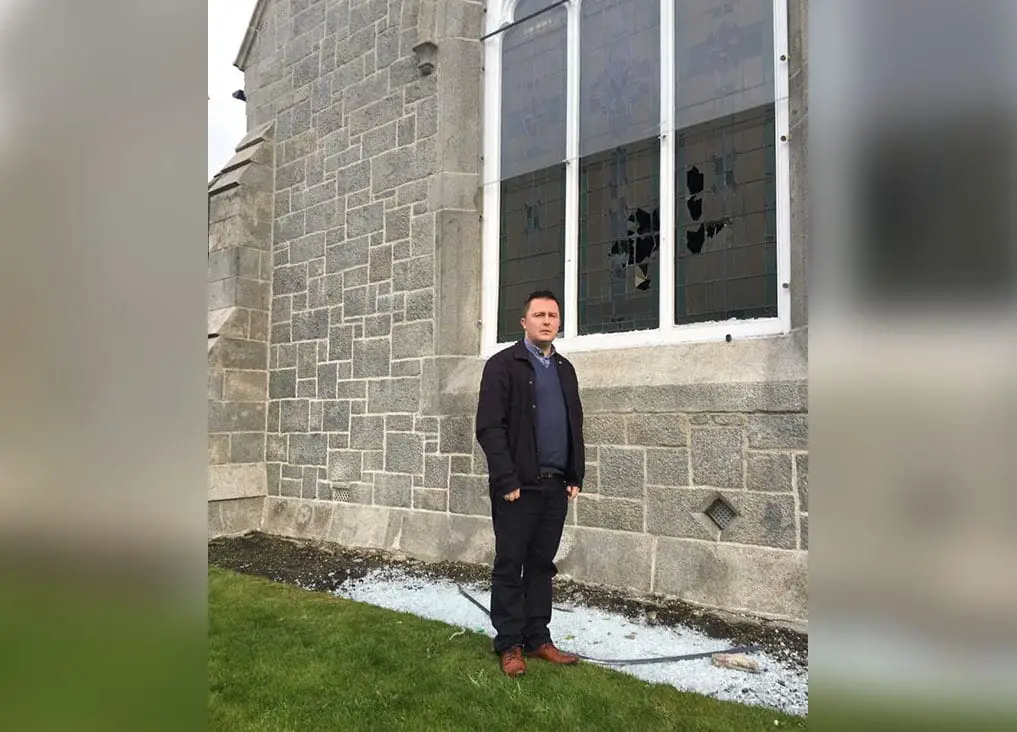 Thousands of pounds worth of damage has been caused to a church in Newry leaving its congregation in "deep distress".
The attack on the First Presbyterian Church (Non Subscribing) in John Mitchell Place has been described as "terribly disappointing" by local Ulster Unionist councillor David Taylor.
"I am extremely angry that an attack has occurred on the building of First Presbyterian Church Non Subscribing Newry," he said.
"The damage caused to the Church building runs into many thousands of pounds and there is no doubt having spoken to the members, that this incident has caused deep distress to their congregation.
"They are an extremely active congregation who offer a very positive contribution to the local community including through their involvement in important charity work.
"It is terribly disappointing to say the very least that they should be on the receiving end of such unacceptable behaviour."
Councillor Taylor has called upon the local community to rally around the Church's congregation and "to offer their full support to members".
He added: "The PSNI have contacted me to update me with their investigation into the attack to say that they do not believe it to be a hate crime. They have a man in custody and their investigation continues."
Sign Up To Our Newsletter