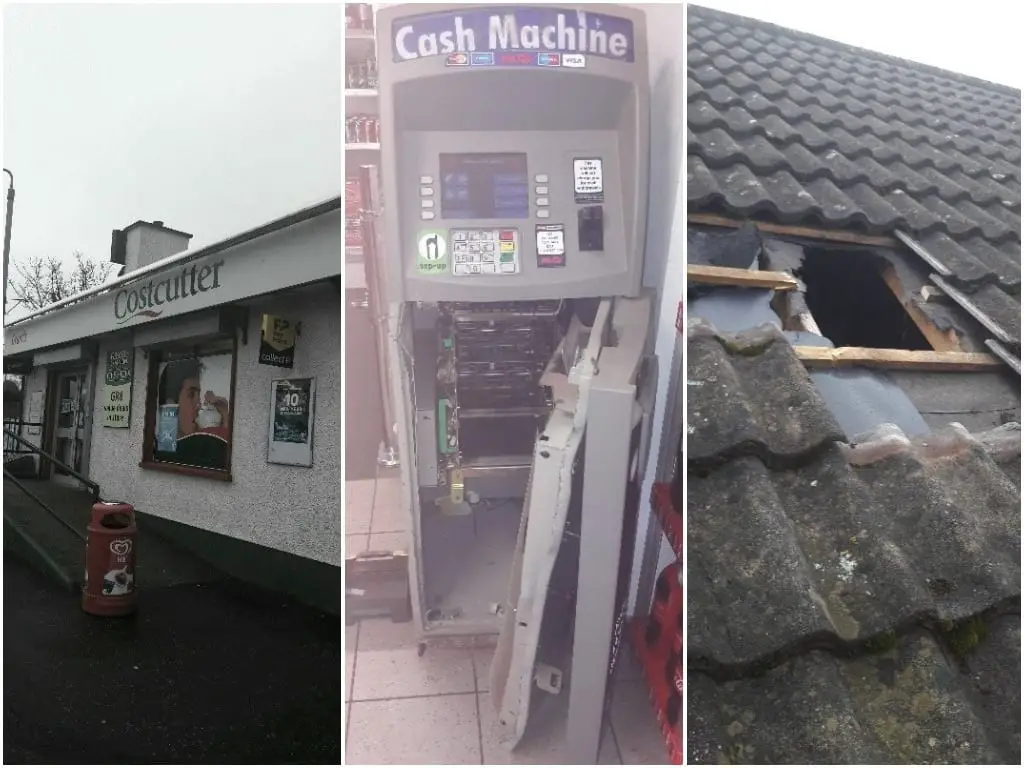 Thieves stole almost £18,000 from an ATM inside a Costcutter store after gaining access through the roof during the early hours of this morning (Thursday).
Police in Newry are investigating the burglary which took place at the store in Mayobridge.
A PSNI spokesperson said: "This happened overnight, we believe some time between 3-4am.
"The suspects have cut electric wires on the street, knocking out the lights. They have ripped out cctv. They have cut holes in the roof of the store.
"Once inside, they have smashed open the ATM and at this stage we believe approximately £17,500 was taken before they fled.
"We are appealing for any witnesses or anyone with any information to contact us on 101 and quote reference 178 of 12/04/2018 or alternatively contact crimestoppers on 0800555111.
"We would be keen on anyone who may have driven past this shop during the night and have a dashcam in their car to contact us."
Sign Up To Our Newsletter