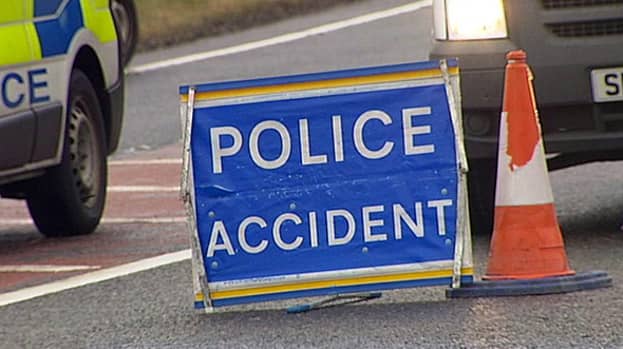 Police in Newry are appealing for information following a two vehicle road traffic collision on the Burren Road, just outside Warrenpoint, on Friday 4th December.
Inspector Stephen Graham said, "The collision, which has left an 18 year old man in a critical condition in hospital, occurred at around 2.20pm and involved a grey BMW car and a white van.
"A police patrol car travelling on the Burren Road came upon the scene of the collision. One passenger from the BMW is reported to have been seen making off from the scene across nearby fields whilst the driver of the car remained trapped in the vehicle.
"Due to the serious nature of his injuries he was transferred to hospital in Belfast by the police helicopter.
"The driver of the van was treated for non- life threatening injuries at a local hospital. The Burren Road was re-opened to traffic at around 10pm. The office of the Police Ombudsman was informed of this incident."
I would ask the passenger from the BMW who made off from the scene, or anyone with any information about the collision, to contact police in Newry on 101. Information can also be given anonymously through the independent charity Crimestoppers on 0800 555 111."
Read more news:
Approval for Newry Road retail units plan that will 'bring much-needed jobs'
£10 million nursing care home development will create 70 new jobs
Police urge vigilance after burglaries in Markethill and Armagh this week
Old Fruitfield filling station earmarked for new fast food ventures
Charity match tribute to young friends who died in summer road tragedy
Teenage boy (14) assaulted at Armagh bus station
Support your local news...
We have always been free to our readers and will continue to remain so but your contribution, however big or small, will help us remain independent while allowing us to bring you more of the news you want to read right across our two boroughs.
Your support is invaluable – thank you.