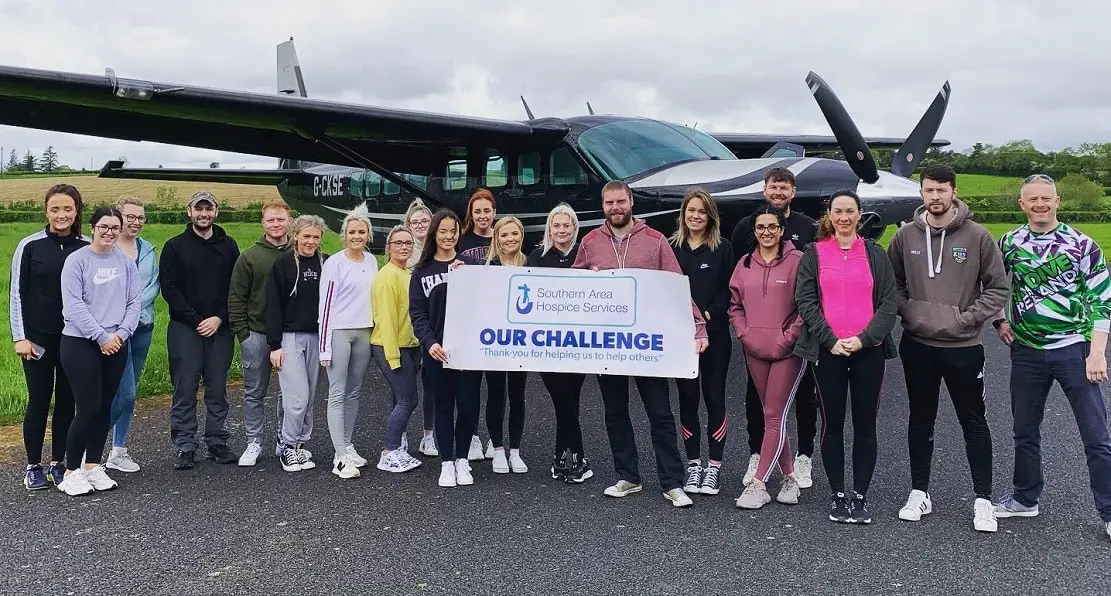 The Southern Area Hospice have launched their Skydive 2023 challenge date and are looking participants to take part.
The Skydive takes place in Garvagh, Coleraine on Saturday May 27, 2023 and now also on Sunday, May 28, which would be perfect for those who can't make the Saturday date due to work and other commitments.
The Hospice Skydive has proven, in the past, to be an amazing experience, raising much needed funds for our local Hospice. Last year over 60 participants took part raising an incredible amount of funds for the Southern Area Hospice.
The Hospice takes care of 1000 patients annually in our local area and rely heavily on fundraising from the local community.
If you would like to take part, or would like more information the Skydive, contact James in fundraising on 028 3026 7711 or email mccaffreyj@southernareahospiceservices.org.
You can also message the Southern Area Hospice Facebook page.
Note that alternative dates can be arranged to suit.
Sign Up To Our Newsletter