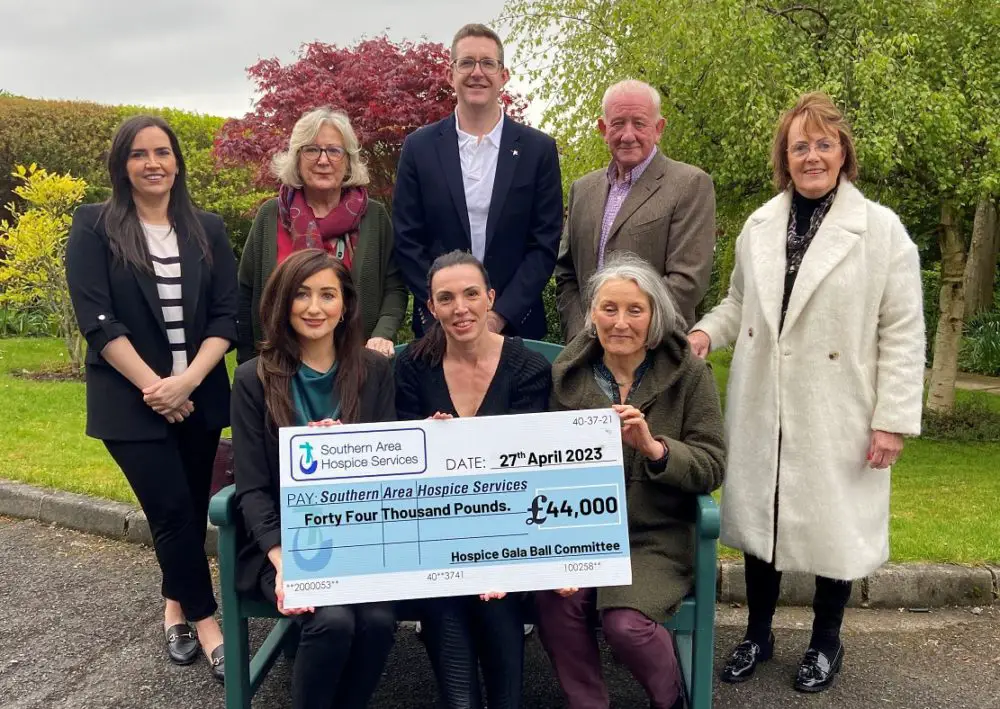 After a two-year break due to the pandemic, the Southern Area Hospice Gala Ball returned with huge success, raising £44,000 for Southern Area Hospice Services.
The Ball took place on Friday March 3 in the Canal Court Hotel, Newry, where over 300 guests attended the 51st annual fundraising event.
The evening began with music by John Cosgrove at a sparkling drinks reception. Guests then enjoyed a beautiful five-course Gala meal followed by a silent raffle and a fantastic auction led by Garry Best. Music by Mothers Little Helpers kept the dance floor filled all night.
Organised annually by the Hospice Dance Committee, they were delighted with the outcome.
Chairwoman of the Committee, Caroline Grant, said: "We are honoured to be presenting a cheque to Southern Area Hospice for £44,000 from this year's Gala Ball. We would like to thank our sponsors Ashtree Financial Services and Tinnelly Group, as the success of the event would not have been possible without their continued support.
"To those who donated fantastic auction and raffle prizes and to the many companies who donated to the set-up of the evening, we thank you for your kind generosity. A packed room made the Gala Ball the huge success that it was so thank you for attending. We hope to see you on Friday March 1 2024 in the Canal Court for the 52nd Ball."
Also speaking about the event, Hospice Fundraising Manager, Siobhan McArdle, said: "We cannot thank the Hospice Dance Committee enough for volunteering their time and expertise to once again organising such a wonderful event in our aid and to all those who donated so generously. The money raised will go a long way in helping local patients and families."
The Southern Area Hospice Dance Committee are also seeking new members to join their Committee for next year's ball, if you have a few hours each month to volunteer your time to help organise the event please contact Caroline Grant via email at: caroline.grant@grantfitout.com.
Sign Up To Our Newsletter