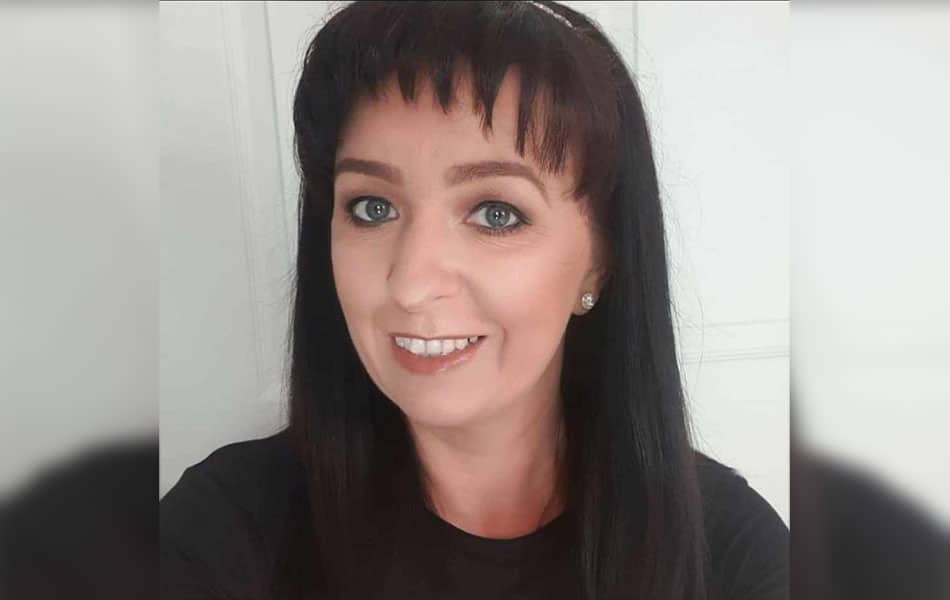 A Co Armagh woman who almost lost her son in a road traffic collision last year says she wouldn't have been able to cope only for the help of a Newry-based support group.
Tracey Maguire's son, James, was left with a mild brain injury following a collision in the early hours of Sunday, February 27, 2022.
Tracey, from Forkhill, says her son would no longer be with her had it not been for the miraculous intervention of a passing motorist – a nurse – who stayed with an unconscious James for an hour before an ambulance crew arrived.
Related: Mother of crash teen left critical says ambulance wait almost cost his life too
James had a dislocated fractured hip, broken nose and bleed inside and out of the brain.
While James has made a brilliant recovery, barring bouts of tiredness associated with his injury, it's his mum, Tracey, who has struggled with the trauma of "that knock on the front door", feeling lost and broken in the months that followed.
Blessed by her son's recovery, James has been able to get back driving and is currently doing an electrician's apprenticeship.
"There's not very many people get to end up the way he is after such an accident," Tracey told Armagh I.
"James wasn't breathing when he was found. The ambulance crew did say that night, on the side of the road, we don't even have time for you to come into the ambulance because he can't breathe for himself.
"Even Daisy Hill there; they're talking about shutting services down. If the Emergency Department hadn't have been there that night, I really don't know, would he have made the journey down?
"I wish more people could tell their stories to the like of that Board, whoever is in charge of shutting things down. I wish they could sit in a room with people and actually see and hear a story because if you hear a story like James's, you'd think twice. Without that nurse and Daisy Hill being there, James definitely wouldn't be with us today."
Tracey says she wants to raise awareness – and some funds – for The Road Ahead Support Group, which is based in Newry. They have been invaluable to her over the last year and a half. Tracey will be shaving her head, with any money raised going towards the group.
Tracey explained: "I reached out to many groups but the Road Ahead Support Group in Newry was the only one that took me in and offered me anything. I can't do walks or hikes because I would suffer with chronic pain, so my only way of giving back is to shave my hair off.
"I have received counselling and things through this wee group. My body is still trying to deal with the trauma of the accident, even 15-16 months later. I would also suffer with really bad anxiety; like James just leaving the house is really tough for me."
The trauma has brought on various physical ailments for Tracey, to the point she's losing some of her hair. Shaving her head, she says, "is just my way of taking charge of the hair loss – I'd sooner raise money for it than it just fall out".
The support group, which has been set up by Monica Heaney, who lost her son, Karl, in a road traffic accident in 2018, is so special to Tracey.
"Only for [Monica's] support group I would be lost," said Tracey. "Everybody in that group has lost someone. I even felt like I didn't belong in the group because I still had my son, but nobody judged me; I was taken in and the support that I was given was unbelievable.
"I'm definitely not the same person and I never will be again. We still have James here and some people will say they don't understand why I still feel like this but he's my son. You only think you can imagine but you do not understand something like that, until you've actually been through it and live it in your head.
"I'm still trying to deal with it this far down the line. That small group in Newry, they were only opened a year there last week; I was just wanting to highlight it to people – even if you've witnessed an accident – everybody's affected in their own different way, and people deal with things differently.
"Just even talking to people that understand how you feel. When you go into that wee group, everybody's lost someone and been through a trauma themselves and they're all there for the same reason."
Admittedly, Tracey says she was nervous going along to the group for the first time; she almost didn't go in "but I'm glad I did".
"If it just helps raise awareness for one or two other people to come along well then I've made a difference."
You can find out more about the Road Ahead Support Group here. Tracey will be shaving her hair on September 30. You can donate to Tracey's fundraiser here.
Sign Up To Our Newsletter