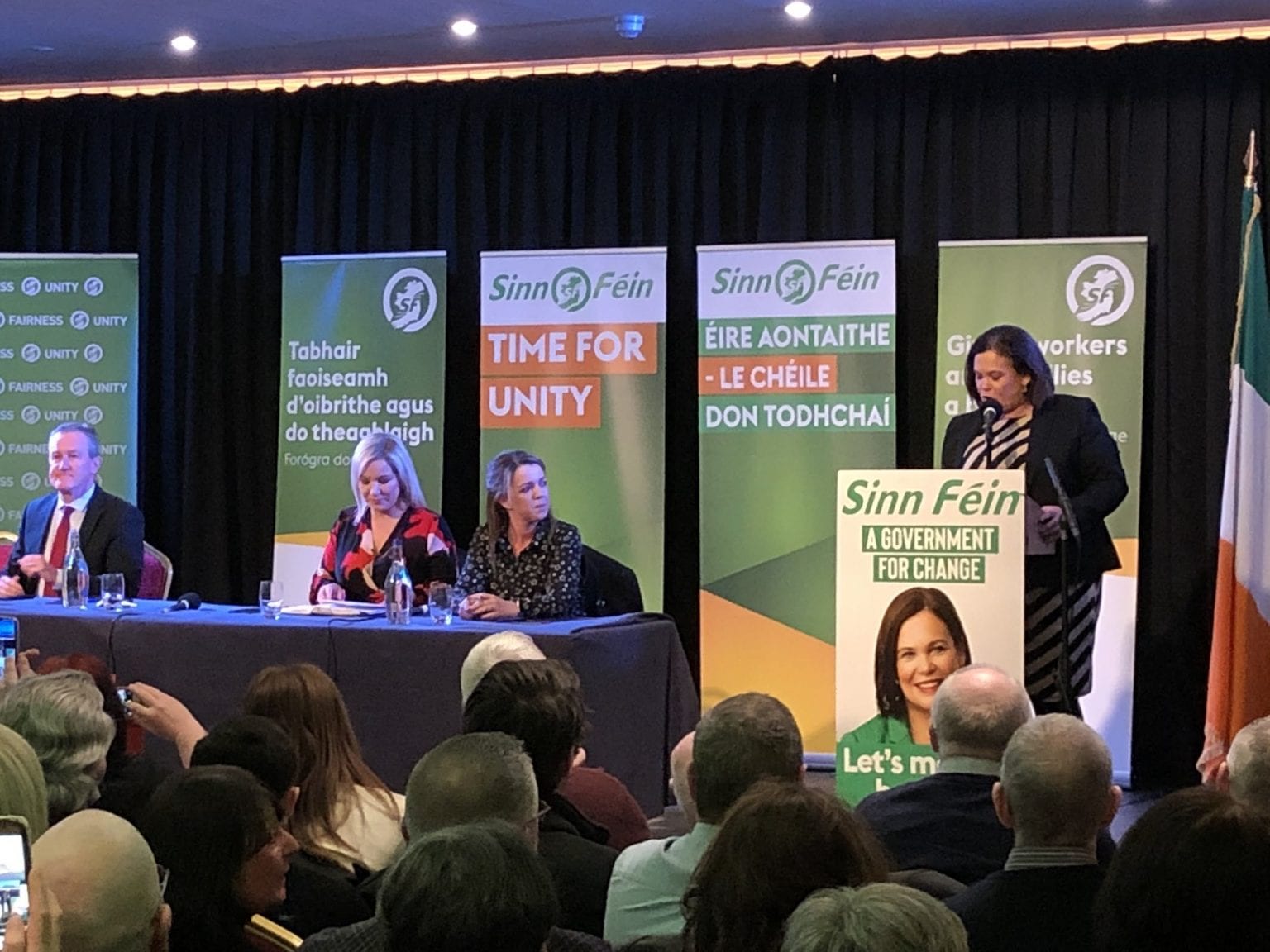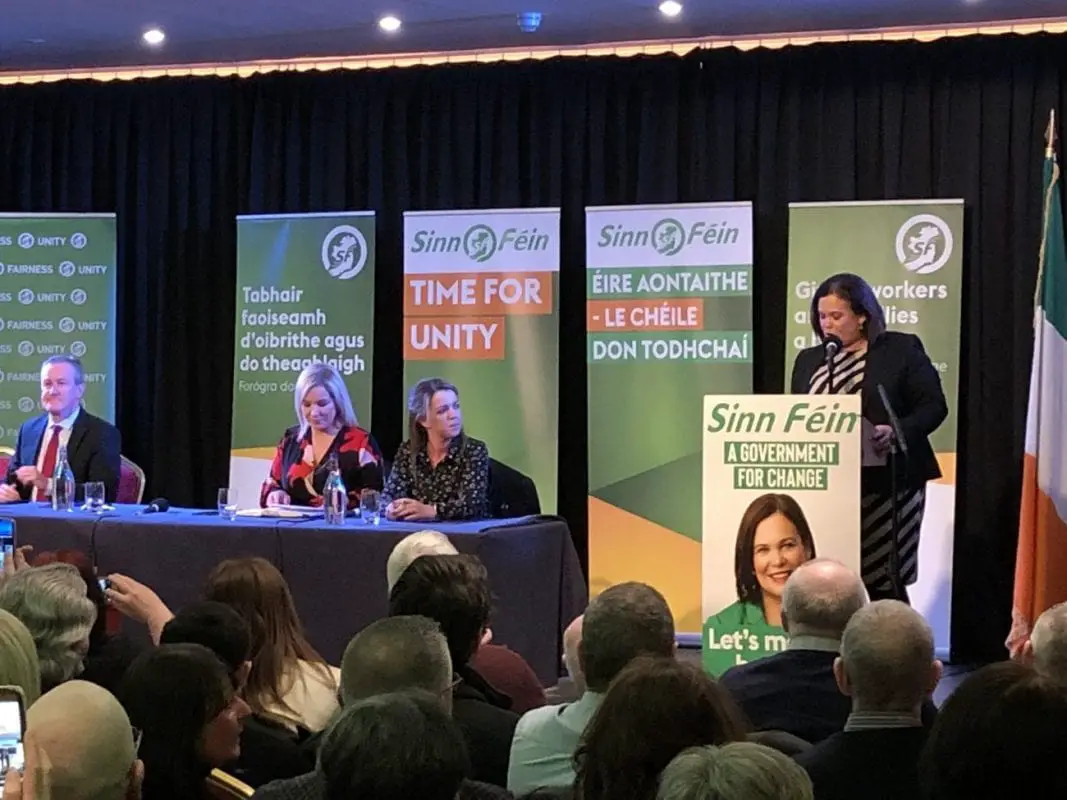 Sinn Fein President Mary Lou McDonald addressed more 1,000 people in Newry on Wednesday night.
She was speaking at in the Canal Court Hotel in the third in a series of rallies organised by the party since the Republic of Ireland's general election.
Ms McDonald told those present: "Whatever else will come from this historic election, be sure of one thing. The days of the political establishment having it their own way are over and gone, and they're over not because I say so, not because Sinn Féin says so but because the people have said so loudly and clearly and their message must be heard."
The event was was packed to capacity with a panel including Vice President Michelle O'Neill, Finance Minister Conor Murphy, Liz Kimmins MLA, Eoin Ó Broin TD and Pearse Doherty TD.
Speaking about the recent election result the Ms McDonald added: "If you sit back and judge what has transpired, the only assessment that can be landed on is that all is changed and changed utterly. For the first time ever neither Fianna Fáil nor Fine Gael won the biggest share of the vote and for the first time ever they failed to win a majority of Dail seats between them, and this represents a seismic shift in the attitude of the electorate, the likes of which in truth we haven't seen in 100 years.
"Parties advocating a left of centre platform have made big gains in the past but never has the result of a party reshaped Irish politics to the extent of that of the election of 37 Sinn Féin TD's.
"So now just as the Unionist majority in the north is gone, so to the historic duopoly of the so-called 'big two is no more and the Irish political landscape is now changed forever, and this was a very conscious decision on the part of the electorate. It wasn't a protest vote, the people have voted for something new, the people have voted for change."
The Sinn Féin President continued: "Our objective is a government who builds homes, cuts rents and freezes them. We want to reduce the pension age to 65. We want a government that stands up to the vulture funds and the insurance industry.
"We want one that gives workers and families a break by taking the first 30,000 of income out of the USC. We want to meet climate change head on, with an agenda for climate justice, and we want to advance Irish unity".
The TD spoke about the current tactics of Fianna Fáil and Fine Gael
"And that is what people voted for, they voted for this real change, not just for Sinn Féin to go into government for the sake of it or because its our turn, but rather that they have given us the chance to show that we can in fact improve their lives, a chance that we can honour our commitments, a chance to shape a government that will finally do right by ordinary people, and that is why Fianna Fáil and Fine Gael are determined to keep us out of government because they don't want change. They have had it all their own way for 100 years and now faced with new realities they are trying everything they can to keep Sinn Féin and the people that we represent out of government, and this is a very deliberate tactic on their part.
"They know exactly what they're at, and we know exactly what they're at, and the people know exactly what they're at because really this is all about power. They have had it for themselves for a very long time and they're not minded to give it up. They don't want things to change and right enough nothing will change if Fianna Fáil and Fine Gael are back in government together.
Speaking of the party vision Ms McDonald concluded: "We have a vision for Ireland – unity, equality, prosperity and our aim is to bring about real change north and south.
"The past is the past, there is no progress to be found there. The future is our destination. We want a new united Ireland and that is what we are committed to delivering. We want a government of change as mandated by the people and that is what we are committed to delivering.
"We have work to do, much has been done but there is progress to be made yet and we are going to walk this journey together."
Sign Up To Our Newsletter