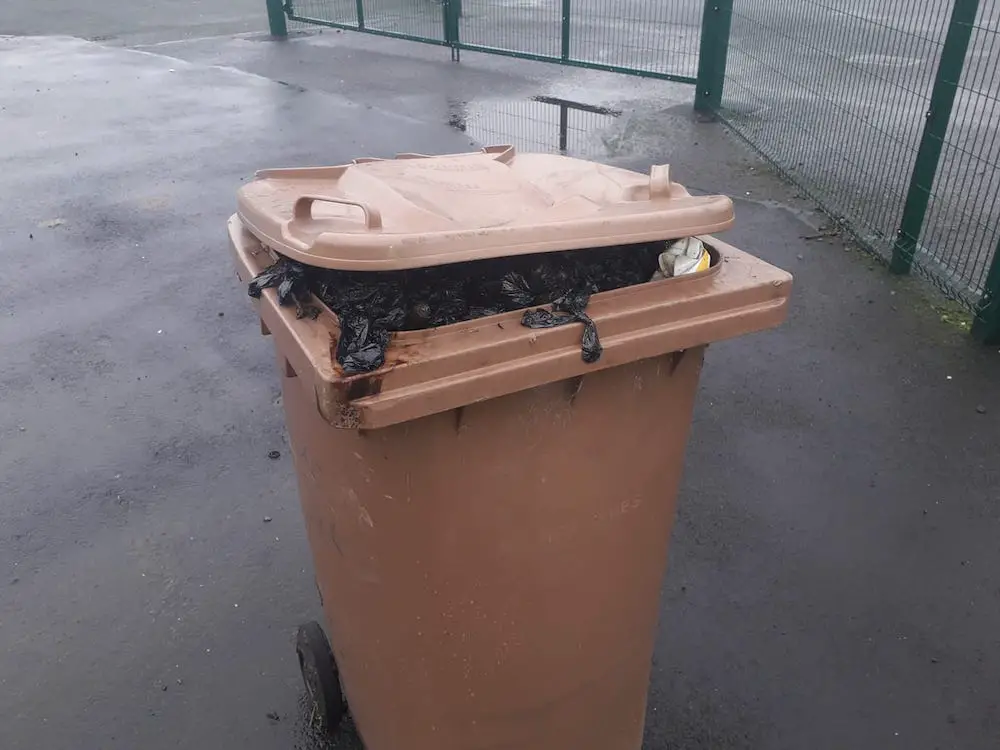 An alarm has been raised with Council's Environmental Health team after a wheelie bin filled with unknown contents was left dumped outside a Newry community hall.
Members of the Drumalane Community Association says the stench emanating from the bin is simply too much, so much so, it is rendering the movement of the weighted bin impossible.
The bin, which was dumped next to the gates of the nearby community centre, was inspected by members earlier this morning (Wednesday).
Posting on social media, the group said: "The bin is filled with small black plastic bags and the stench is sickening.
"An attempt by one member to move it to a safe place was stopped as it was so heavy and the smell almost made him sick.
"We have contacted environmental health regarding this and await a response. There is no doubt the contents are a serious risk to health and we advise people to keep well clear of this bin.
"It is nothing short of a disgrace that anyone could use our area to dump possible toxic waste.
"We will continue to monitor the situation until this danger is removed as the health and well being of our community is paramount."
Sign Up To Our Newsletter