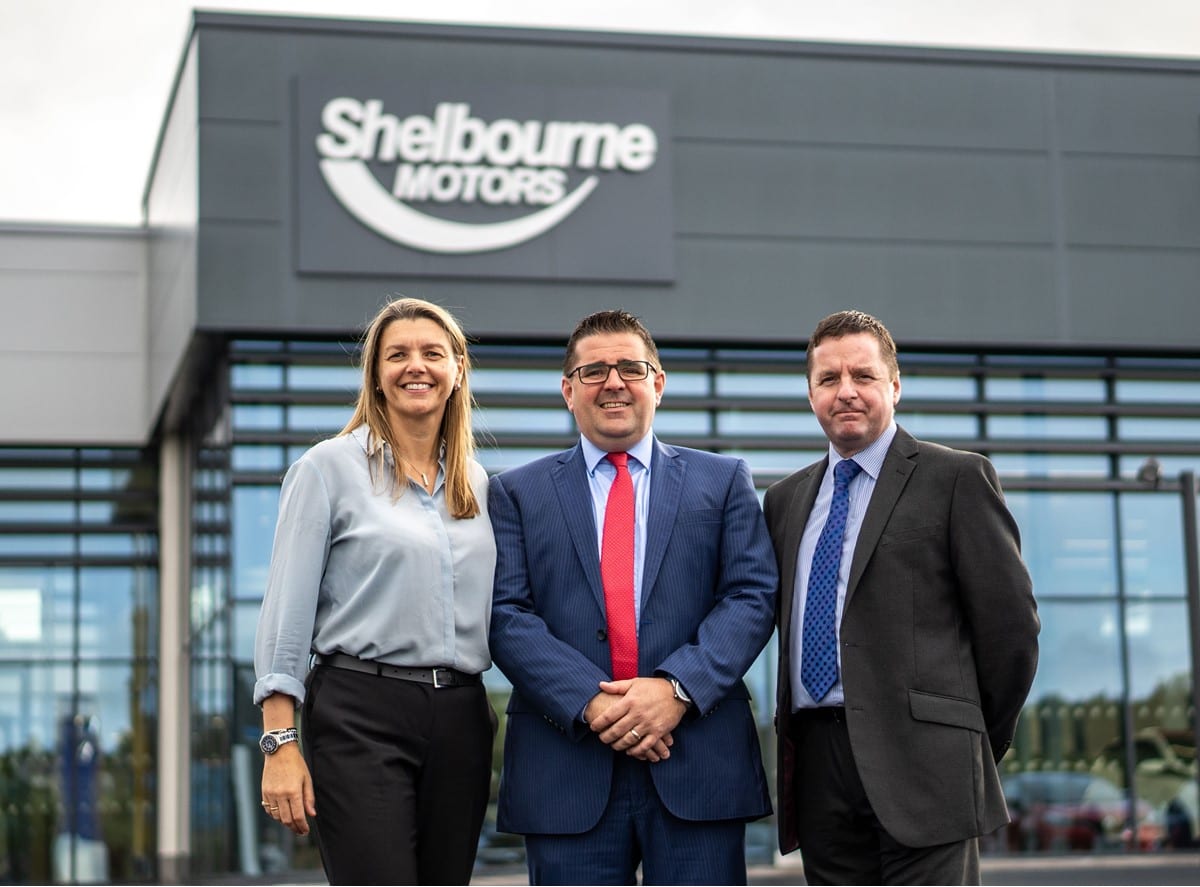 Shelbourne Motors has opened its new £5m multi-franchise complex in Newry.
The 50,000ft2 development has created 60 new jobs and showrooms for manufacturers Renault, Dacia and Kia, and a purpose-built Autoselect Used Car Supermarket.
The 60 new jobs fill a number of key roles in customer service, sales and technical support.
Paul Ward, Sales Director at Shelbourne Motors said: "The opening of our new £5m multi-franchise complex in Newry is a significant landmark moment for our business. It is the culmination of years of hard work and perseverance to fulfil our ambitions of expanding into the Newry and Mourne area.
"We worked with Clarman Architects and O'Hare & McGovern to deliver a state-of-the-art facility that matched our long-term vision, and they certainly didn't disappoint. It's been meticulously designed and constructed to provide an unequalled sales and after-care experience to customers.
"We have also appointed a dynamic and experienced team of 60 new staff, across a range of customer service, sales and technical support roles, tasked with delivering our ethos of exceptional choice and service to our loyal and ever-expanding customer base."
By adding Kia to the franchises portfolio, Shelbourne has expanded its manufacturer base to five across Newry and Portadown sites.
Shelbourne Motors was founded by the Ward Family in 1973 and its Portadown headquarters operates Toyota, Renault, Nissan and Dacia franchises, as well as a Used Car Supermarket, Accident Repair Centre and Valet Centre.
Become a member...
Have you considered becoming an Independent member, where not only you support local independent businesses, but you help Armagh I champion a wider, more independent, and impartial range of journalism that matters to your local community – from videos and photos to features and events.
Not only do members get the Independent Card, which gives you exclusive access to fantastic discounts from local businesses but you can get an exclusive members-only newsletter packed with the best deals locally, as well as unique first-look content. Not to mention, our competitions, discounts and giveaways will be made exclusively to our members only. Sign up to become a member or find out more here.
Become a member