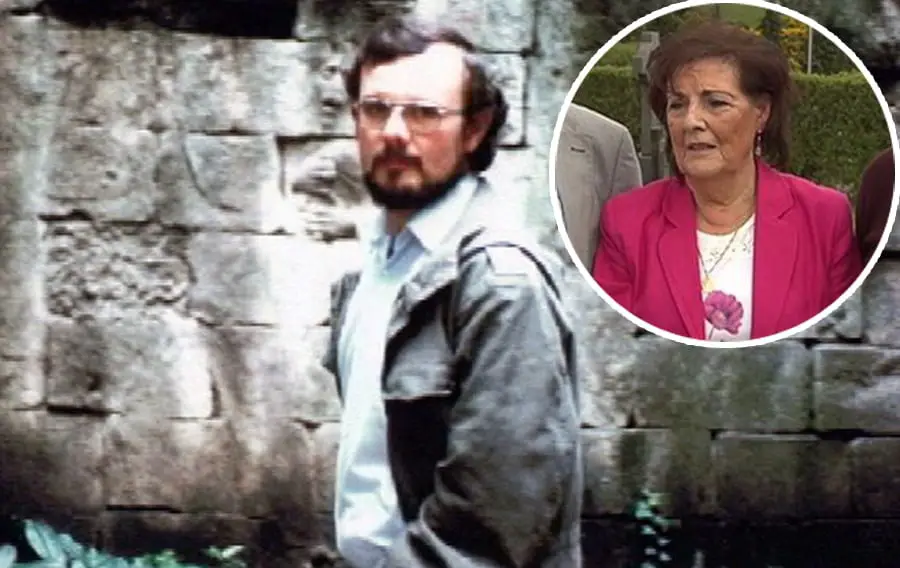 The sister of missing Newry man Seamus Ruddy says she had a gut feeling after remains were found in the search for her brother in France.
Mr Ruddy went missing from Paris 32 years ago and has not been found since.
The INLA claimed responsibility for his death 10 years later but several searches for his remains have been in vain.
However, human remains were discovered in Pont-de-l'Arche in France, as investigators worked on a credible tip-off earlier this week.
On Saturday, his siblings spoke to RTÉ as they gathered at their parents' grave in Newry.
Their missing brother's name was included on the gravestone some years ago – at their mother's request before her death.
Mr Ruddy's sister, Gertie, said she always believed his body would be found.
"I had a gut feeling this time," she said.
Her brother Kieran,said the family had accepted he was dead many years ago.
"My mother went as far as to have his name inscribed on the headstone you see behind us," he said.
"That was her wish – that he would be remembered whether we found him or not."
Sinn Féin's Mickey Brady said that every effort must be made to end the suffering of the families of the Disappeared
"While it is too early to say I can only hope that they are those of Seamus Ruddy," he said.
"Growing up together in Ballybot, Seamus is somebody who I would have called a friend and my thoughts are with his family at this time.
"The suffering of the families has gone on too long. They have a fundamental right to bury their loved ones and there is an onus on those responsible to help bring this about.
"Sinn Féin has consistently called for anyone with information that could lead to the retrieval of bodies in the outstanding cases to come forward to the Commission."
Become a member
Support local, independent businesses by becoming an independent member.
Become a member