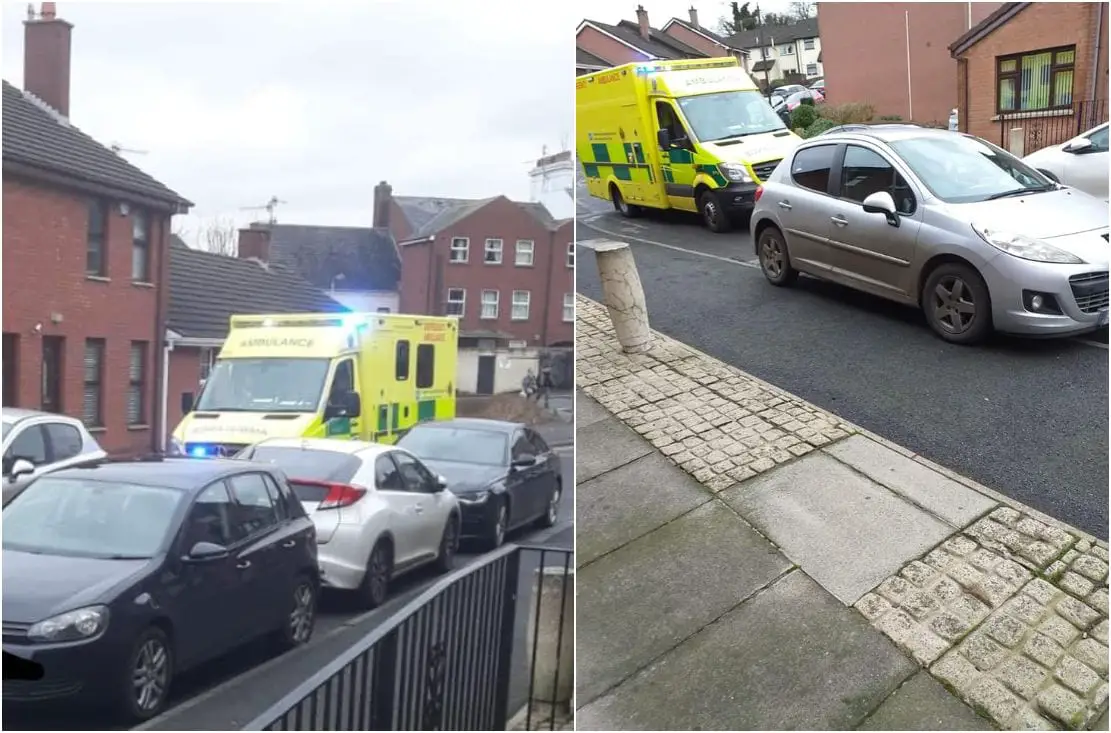 Roads officials are to take "swift action" to deal with problematic parking in Newry which prevented an ambulance getting to a patient last week.
Residents had blamed workers parking on pavements for the situation and said it was nothing new.
Thomas Street and Pool Lane are frequently used for all-day parking despite it being a residential area.
Residents say oil deliveries have been prevented from getting through and some locals have not been able to get out of their homes as wheelchair access is blocked.
The situation came to a head on Thursday after an ambulance could not negotiate the street.
Newry and Armagh MLA Liz Kimmins wrote to Infrastructure Minister Nichola Mallon demanding that she act in the aftermath.
And the Sinn Fein representative has now received assurances that action will be taken and it is a commitment which she has welcomed.
Said Ms Kimmins: "I have been contacted by DFI on Monday and they have confirmed that they will be taking urgent action to address the parking issues which have been highlighted by myself and local residents.
"This is a welcome development and hopefully this is the beginning of the end of the continuing nightmare local residents are enduring die to the ongoing parking problems.
"The Department has also confirmed that its officials will be liaising with PSNI and traffic attendants to instruct them to take action in relation to illegally parked vehicles in this area, including those parked on double yellow lines and/or obstructing the road and footpaths.
"This response is greatly welcomed after a long battle for these issues to be addressed.
"It is unfortunate that it has taken something as serious as the incident last week, where an ambulance was unable to get down the street, but nonetheless, this is positive news for the local residents.
"I will work in partnership with DFI officials and local residents to find an acceptable long term solution."
Sign Up To Our Newsletter