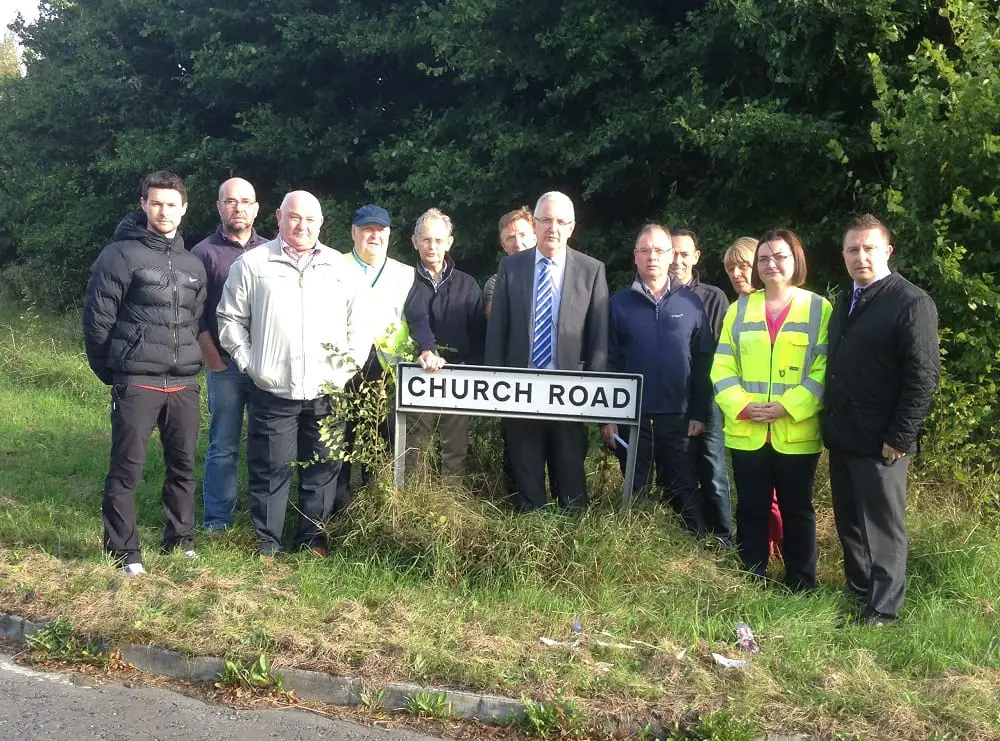 Residents' living near a notorious accident black spot on the Armagh-Newry Road were part of a group that met with Transport NI to discuss their concerns.
Danny Kennedy MLA and party colleague councillor David Taylor met with residents from the Church Road, Jerrettspass where the junction has seen some serious smashes i recent times.
The representatives met on site with residents and the local Transport NI Section Engineer, Cindy Noble to discuss a range of safety measures.
There has been a number of serious accidents and near misses at this location, including incidents which resulted in serious life threatening injuries to local residents and these were explained at the meeting.
A number of proposals were suggested to increase road safety at the junction and the Transport NI official undertook to have these explored as a matter of urgency, and both local representatives confirmed their intention to continue to press for urgent action at the junction.
Speaking after the meeting, councillor Taylor said: "It is absolutely imperative that measures are taken as quickly as possible to reduce the danger to residents at this Church Road junction. There is a clear history of serious accidents at this location and our fear is, that without any safety measures being implemented, something more serious will occur. Transport NI must act now to prevent such a scenario."
Mr Kennedy MLA added: "Whilst the meeting was useful, action by Transport NI is now required to provide residents of Church Road and road users with more safety. I will be pursuing this matter and pressing for urgent measures as a matter of priority."
Read more news:
Decaying city centre premises earmarked for TWO new shops and apartments
Major new retail investment plans given go-ahead in south Armagh village
Parents fear for future of Armagh autism services amid claims of radical change
Armagh girls asking for your help to bring Christmas comfort to the homeless
Approval sought to demolish and replace Armagh's Southern Regional College
Huge funding award to construct a Middletown-to-Monaghan greenway
Multi-million pound community 'hub' and library will have huge impact on Armagh City
Grieving mum urges donations to cancer charity in memory of brave Rebecca
Sign Up To Our Newsletter
Sign up to our newsletter for major breaking news stories as they happen – right to your inbox.