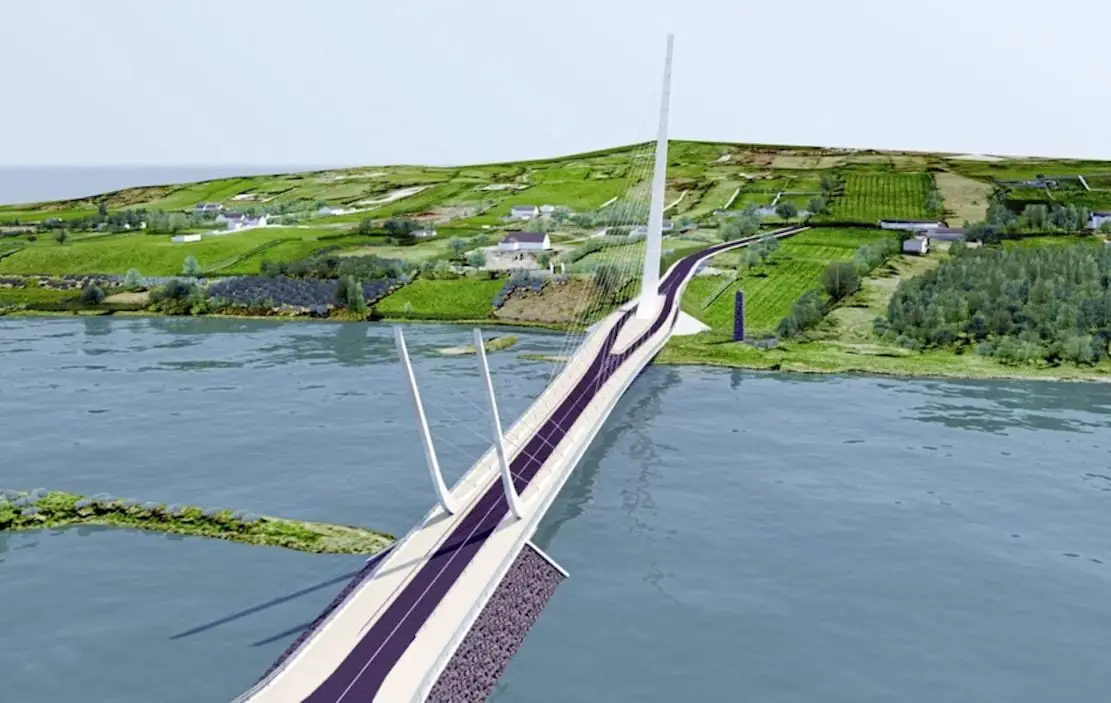 Progress on the Narrow Water Bridge project in Co Down has been hailed as a 'step forward' after the Irish Government committed €3m to the cross-border project.
The bridge, which will connect A2 Newry to Warrenpoint dual carriageway with the R173 Omeath, has struggled to accumulate funding in recent years causing delays.
Original plans to build the bridge almost a decade ago were put on hold after it emerged that tenders had been significantly above figures expected.
Minister for Infrastructure Nichola Mallon said the funding (£2.55m) would be "crucial in moving the project forward" and "getting delivery on the ground".
She added: "I am delighted to welcome this long-awaited progress on the iconic Narrow Water Bridge. The Narrow Water Bridge brings with it the potential for huge opportunities for tourism and connectivity to the local area of Carlingford Lough and right across our island.
"I will be working closely with An Taoiseach, Minister O'Brien and the two councils to ensure my department plays its part in delivering this key commitment for communities North and South, enhancing connectivity, encouraging active travel and opening up opportunities for our island economy".
The 280m cable stayed bridge, anchored by two towers at either end, will be tailored for motorists and cyclists.
The bridge will also have the ability to open to allow for passage of ships through and on to the Newry Canal.
Taoiseach Micheál Martin said construction of the project could begin as soon as 2023.
"This project was first proposed decades ago, and has been a long-standing and highly symbolic Government commitment," the Taoiseach said.
"The bridge will link the Mourne Mountains and Cooley peninsula, providing huge tourism and connectivity boosts in the east border region, and will act as a key enabler for improved cross-border active travel and recreation activities including the development of greenways, walking trails and park amenities."
It's understood that further funding will be allocated from the Shared Island Fund, once final costs of the project are determined.
Meanwhile, it has been proposed a subgroup of the North-South Infrastructure Group be established, to also include Louth County Council and Newry Mourne and Down District Council, to oversee the development and delivery of the project in the coming years.
Sign Up To Our Newsletter