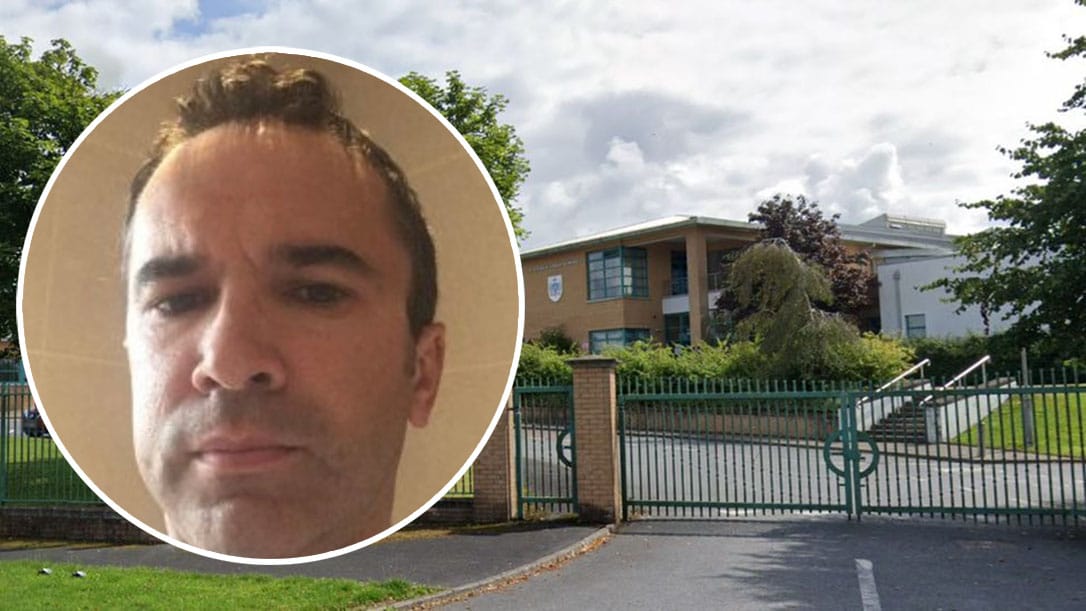 A former Keady schoolteacher who helped students cheat on GCSE exams before sending anonymous letters threatening "violent action" to colleagues and those investigating his misconduct has been handed a four year sentence.
Patrick Hollywood, who was a vice-principal at St Patrick's High School at the time of the offences between December 31, 2016 and December 1, 2018, will serve half the time in prison and the other half on license.
The 41-year-old, with an address of Upper Fathom Road in Newry, stood motionless in Newry Crown Court on Friday morning as the verdict was handed down by His Honour Judge Gordon Kerr QC.
Hollywood was spared a lengthier sentence of eight years as a result of "his mental condition", his "his previous background" and being a "caring family man", as well as his "work in the community".
However, Judge Kerr highlight the impact on the defendant's nine victims.
The School's former headteacher received letters over an 18 month period "all of which called into question her professionalism, her integrity, as well as her ability to continue and act as principal of St. Patrick's High School".
It resulted in her resigning from the job.
"There's no doubt this has impacted on her financially, but much more importantly, is the impact it has on her mental health," Judge Kerr added.
Other victims were removed from the investigation given the nature of the threats against family members, including young children, the names of which, in one particular case, were garnered from social media.
In addition, the reference to the local IRA volunteers in the letters "was clearly designed to increase the fear felt by the victims and make the threat more real…the threats were carefully designed to achieve the defendant's purpose, that is, to defer a decision on his appeal".
The court also heard how St Patrick's High School suffered a huge financial loss, at approximately £106,000, as a result of the investigations around Hollywood.
Judge Kerr also referenced how the father-of-two had taken steps to attempt to make himself a victim and that "these were thought out and planned".
"The examination of his mobile phone and his detailed history of his computers show that he had actually researched methods to disguise his offending and to avoid detection" which "strongly suggest a very high degree of culpability".
References from the defendant's mother "urged leniency" and highlighted the effect of his illness on his behaviour. She also reminded the court of the effect a prison sentence would have on the defendant's family. His mother-in-law described him as a "caring family man" who worked well in the community, as did Noel McKevitt, the chairman of the Board of Governors at a previous school.
Jarlath Burns, principal at St Paul's in Bessbrook attested to his "dedication and his high ability as a teacher" while the chairman of his local GAA club described him as "a highly respected person who has performed excellent work in the community".
Judge Kerr, in addition to handing out a four year sentence, also issued Hollywood with a five year restraining order against all nine of his victims.
Read the background: Keady schoolteacher caught cheating threatened colleagues and exam regulators with IRA violence
Sign Up To Our Newsletter