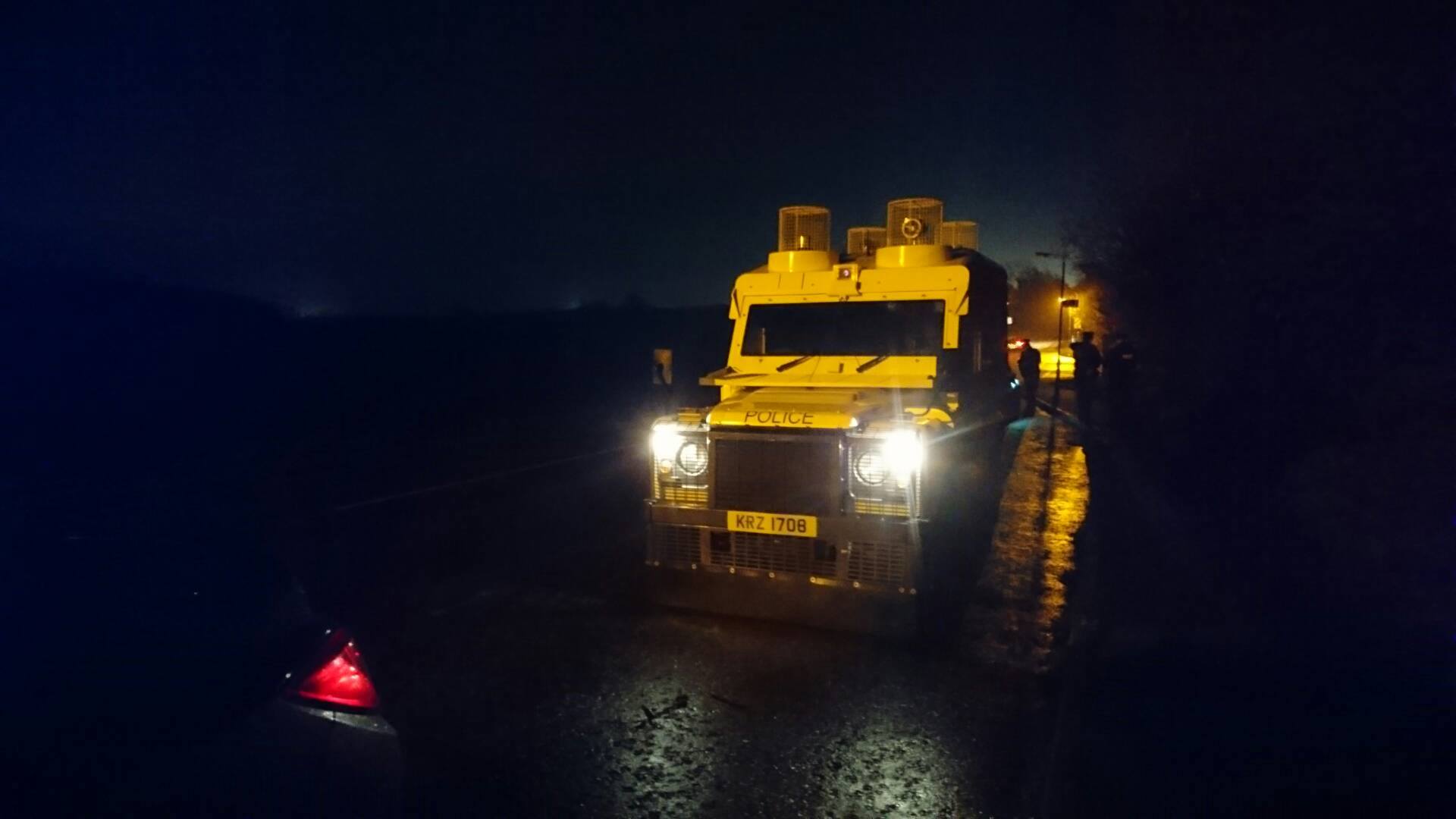 A controlled explosion has been carried out on what has been described as a viable device in Newry this evening (Saturday).
The security alert began earlier on Saturday afternoon and saw a number of homes evacuated on the Ashgrove Road area of the city just a few hundred yards from Ardmore police station.
This evening, there are currently five families taking up emergency shelter in Newry Leisure Centre, where they await clearance to return home.
Sinn Féin MLA Liz Kimmins has condemned those responsible for the incident.
The Newry & Armagh MLA said: "This device put residents' lives at risk.
"This was a viable device; a controlled explosion has been carried out and we await clearance for the families and residents still out of their homes.
"Five families are currently using the emergency shelter facilities on offer at Newry Leisure Centre.
"Families have had to be evacuated from their homes on a cold winter afternoon as a result of this alert."
The MLA continued: "Those responsible for this device have nothing to offer and this is an attack on the entire community at a time when we should all be working together in the face of the public health crisis caused by Covid.
"Anyone who may have information about this incident should contact the police."
Earlier, SDLP MLA, Justin McNulty said: "Those responsible for this device don't care about people in our community, People living here don't want this, they don't want to return to the murder, mayhem and tragedy of the past. This kind of reckless activity has no place in Newry or anywhere.
"I would appeal to anyone with information to come forward to police. We cannot let mindless thugs dominate our communities. This is a time for us all to come together again and reject those intent on violence."
Sign Up To Our Newsletter