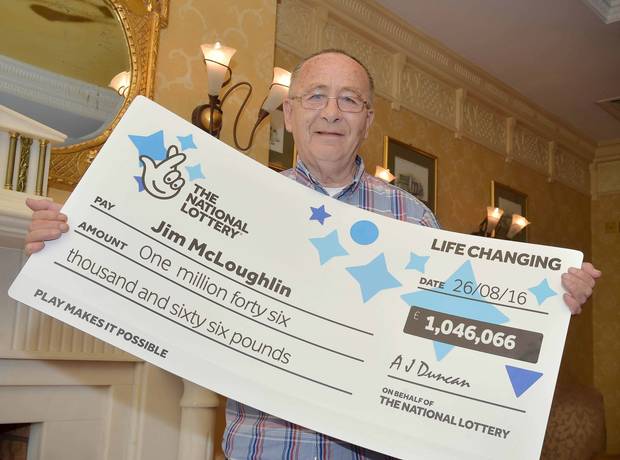 A Newry pensioner is thanking his lucky stars for an unseasonably cold spell!
When a drop in temperatures sent Jim McLoughlin in search of his coat what should he find in the pocket?
A winning EuroMillions ticket from August, that's all!
The 68-year-old had completely forgotten about the ticket for the August 26 draw – but it came up trumps and he pocketed more than a million.
He knew nothing of his good fortune until he dropped into his local SuperValu store and asked them to check his numbers for the Mega Friday draw in the machine.
The shop assistant did as asked and could not believe when the confirmation came through – a noise sounded and both Jim and the staff member did not know what it meant. The shop assistant summoned another member of staff and they checked too.
And then the reality dawned.
Jim had only gone and scooped himself a whopping great jackpot – £1,046,066 to be precise!
Well, it was £1 million in cash and the choice of a Brazilian holiday or cash equivalent thrown in.
And as the Newry man admits he is not much of a traveller, he opted for the lot in cash – hence the tidy sum.
After getting his son Gary to check the numbers and verifying it with Camelot, Jim was finally convinced of Lady Luck having shone.
He admits to being "absolutely stunned" and is looking forward to spoiling his family with his new-found wealth!
Read more news:
Sign Up To Our Newsletter