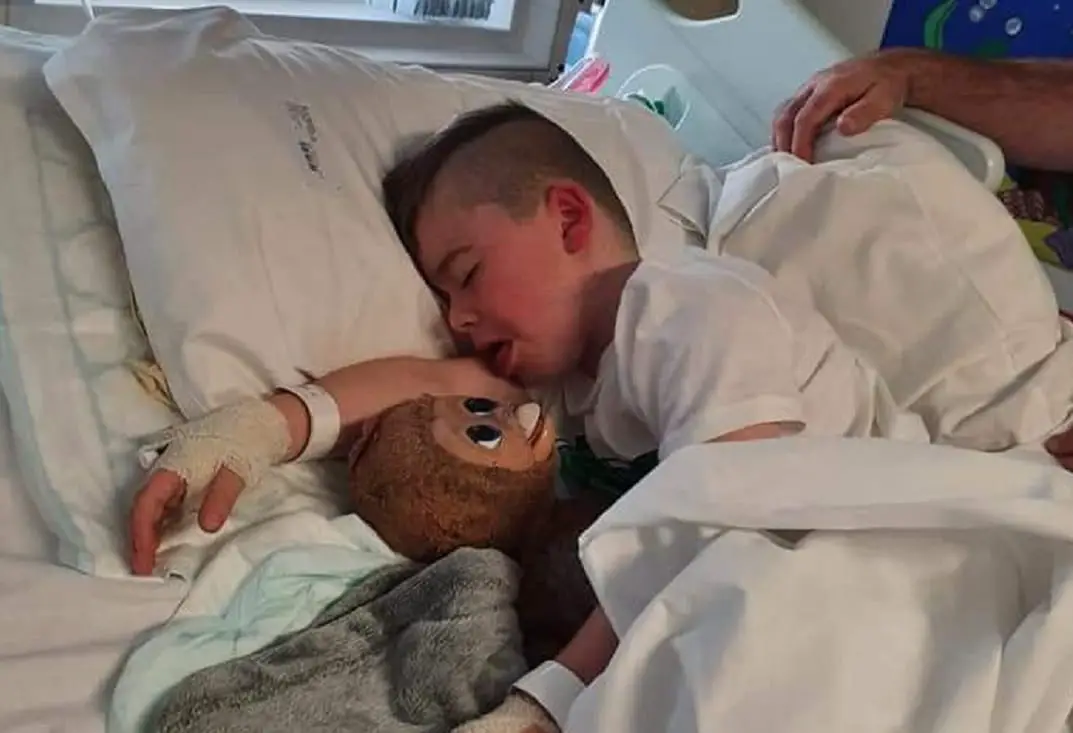 A Newry mother will be joined by friends and committee members as she takes on a gruelling 100 mile trek to raise money for her son's battle against a muscle-wasting disease.
Little Alfie Pentony was diagnosed with Duchenne Muscular Dystrophy (DMD)  back in November 2016, when he was just two-and-a-half years old.
With a life expectancy of 29, Alfie's parents Colleen and Jamie searched all over the world for trials to help combat the condition, before last year being accepted on to one in the United States.
At the moment the trial costs approximately £27,900 each time the family visits, with the eight-year-old receiving life changing infusions every three months.
Speaking to Armagh I, Alfie's father, who set up the registered charity 'Fight for Alfie' with his wife Colleen, said he was amazed at the improvement in his son's condition.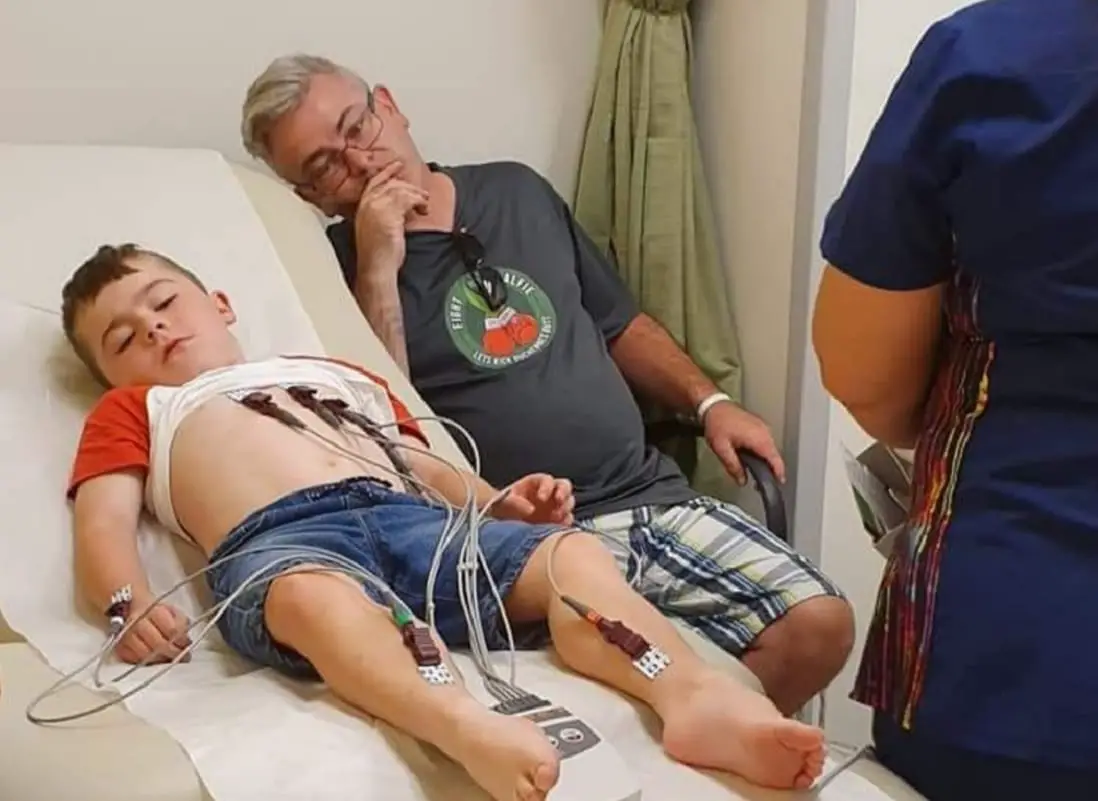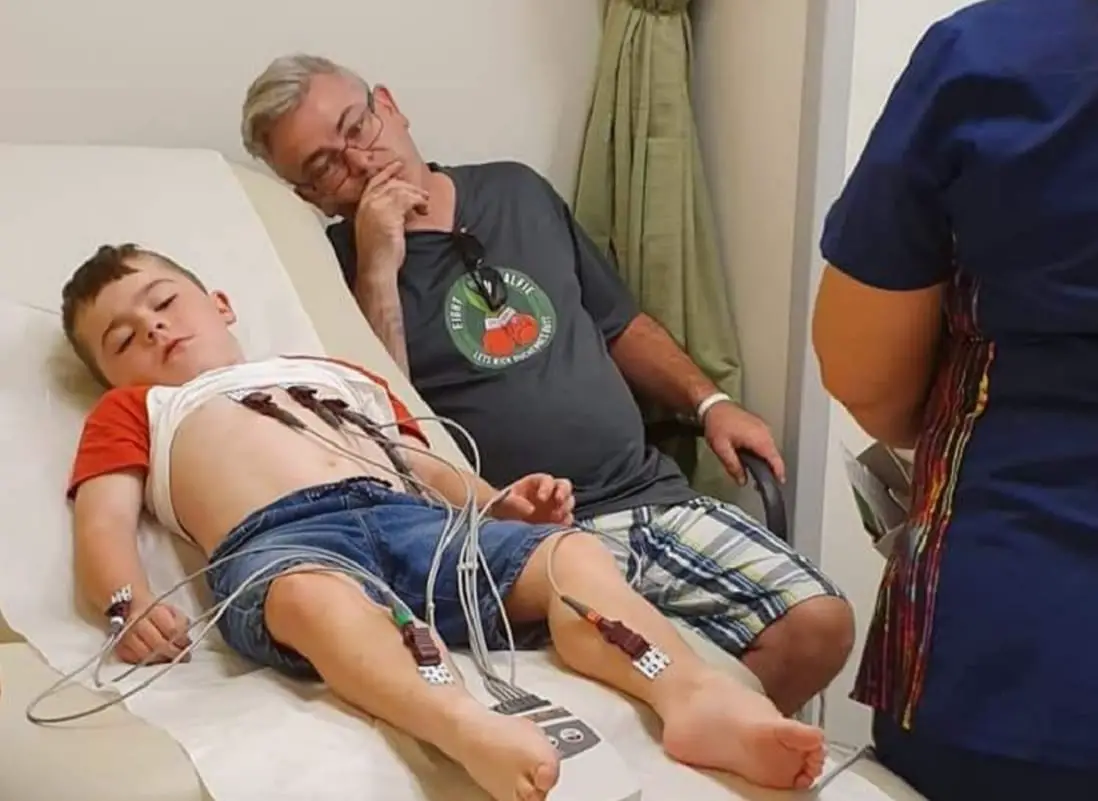 Describing the lead up to Alfie's diagnosis, Jamie said: "Although Colleen was a carrier, as was her sister and her mother, they never had any boys in the family.
"Colleen and her sister both gave birth on the same day in Daisy Hill Hospital and there was a five per cent chance of getting it but no one knew until Alfie got diagnosed."
Jamie explained that it was his wife who first noticed that Alfie had started walking on his tiptoes, but he is the first to admit that he disregarded this as nothing.
"But when he started talking, the first words he really started saying after mummy and daddy was 'sore knee, sore knee' and at this point Colleen was not taking no for an answer," added Jamie.
Following a series of blood tests, Alfie was diagnosed with Duchenne Muscular Dystrophy, which leads to muscle wasting and dramatically reduces life expectancy.
Jamie admitted: "That really was a game changer. I am a glass half full type of guy whereas my wife, she blames herself, because she is the carrier and always worries about what can go wrong.
"She is constantly researching because she is so fearful of the truth, but the truth is we don't know how long we have got, so we try to make every day count."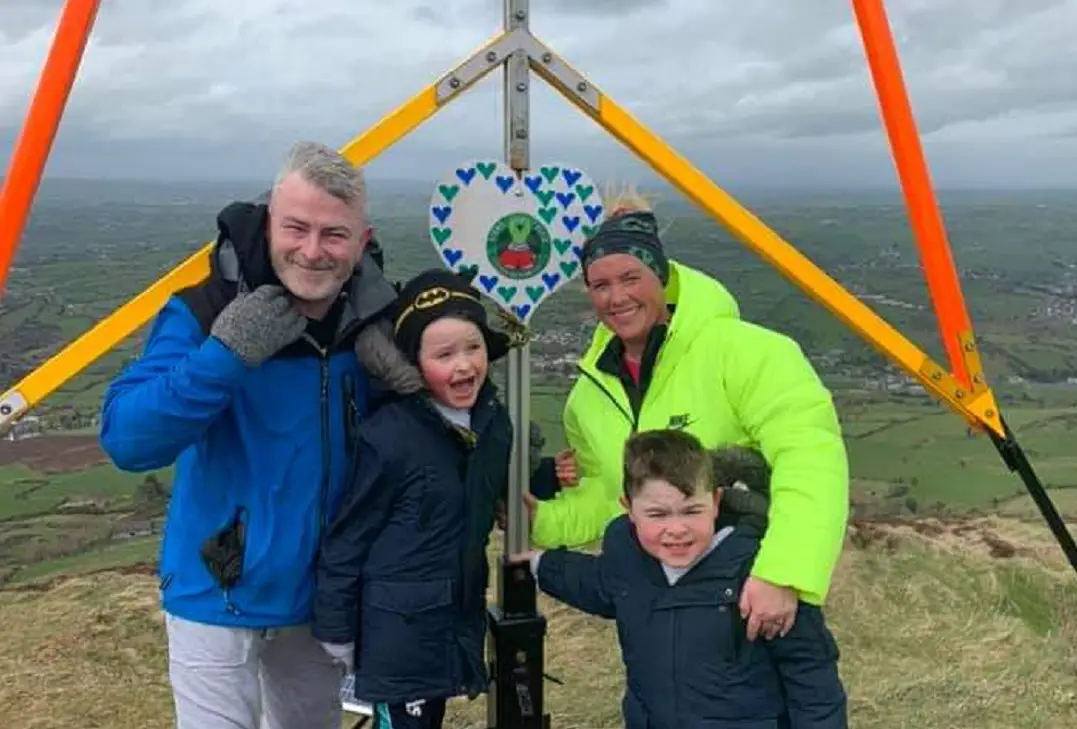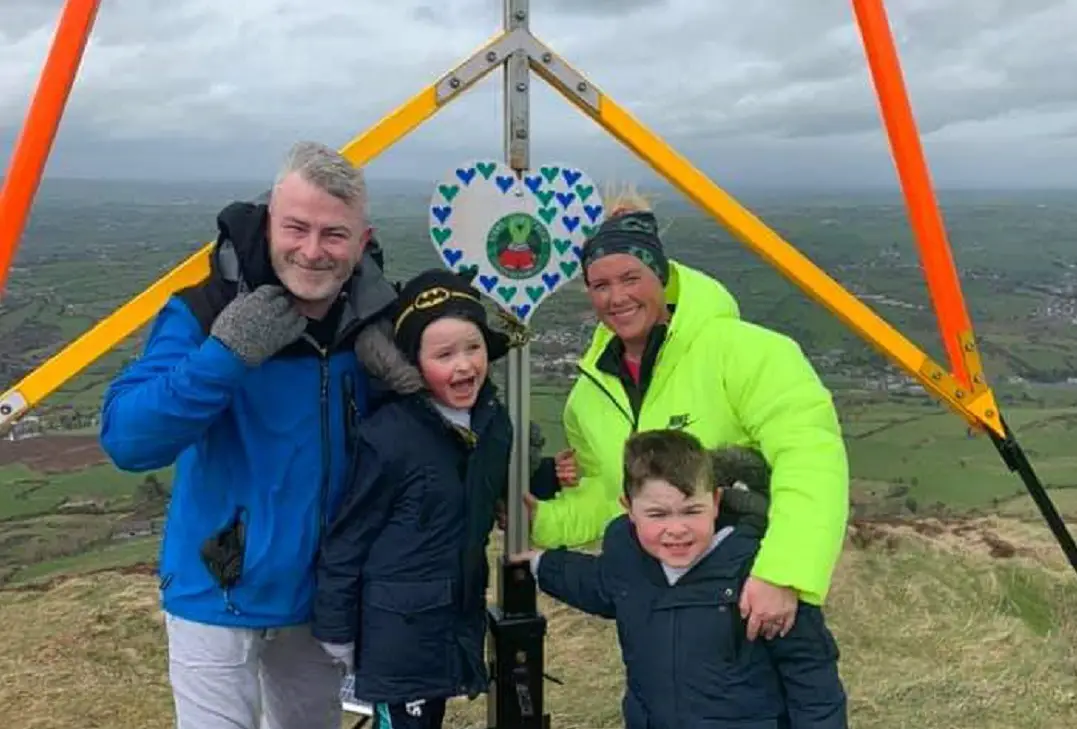 Since starting the trial in America, Jamie said the difference has been amazing, as he described how Alfie was on a "downward spiral" before starting it.
He added that this was combined with a regime of stretches, up to 12 tablets, including steroids, every day and a mostly strict diet.
"The improvements have been amazing but we don't know if that will be the same next year, or after that, because it is experimental, no one has done this before.
"Whilst this treatment has been doing miracles, he still is sick and there is no guarantee that it will save him but it is helping him."
The costs for the treatment have only increased with the family having to quarantine for two weeks in America every time they land due to the pandemic, making what should be a five day round trip into a 16 day stay.
Fundraising is nothing new for the Pentony family, with them engaging in everything from white collar boxing to mud runs to raise money for their their Fight for Alfie campaign, a charity aimed at helping him and other children with DMD.
However, due to the pandemic, most events have been cancelled over the last year which makes this, in Jamie's words, "all the more important".
Although not taking part himself, Jamie will be accompanying his wife, who will be joined by friends and committee members.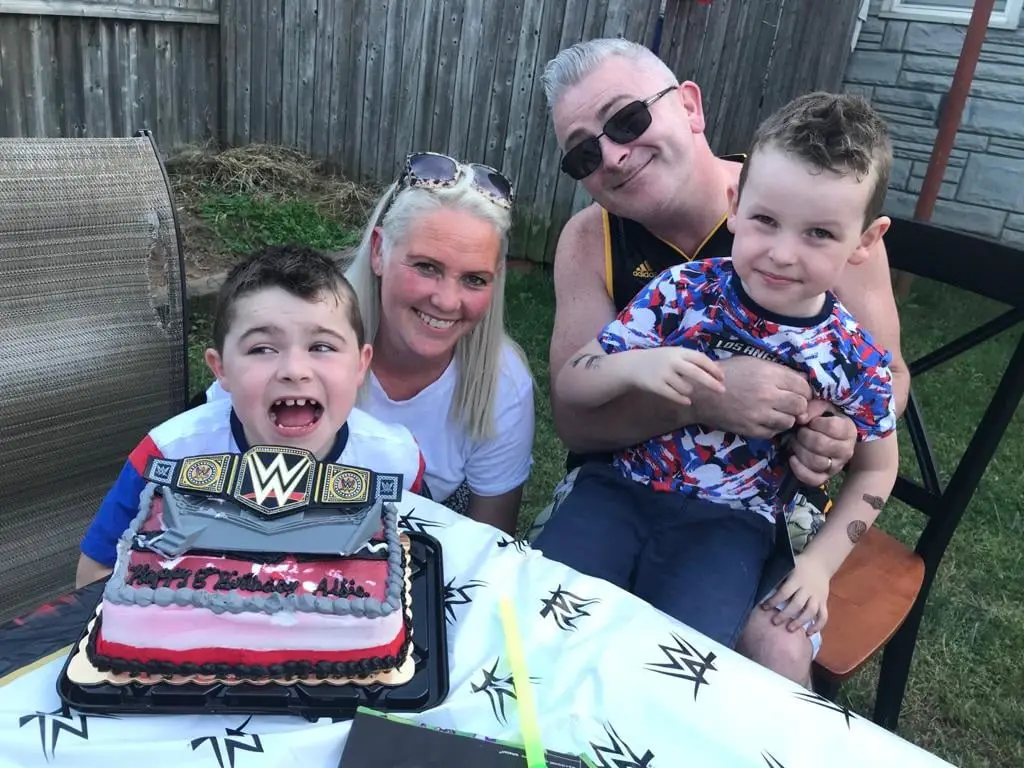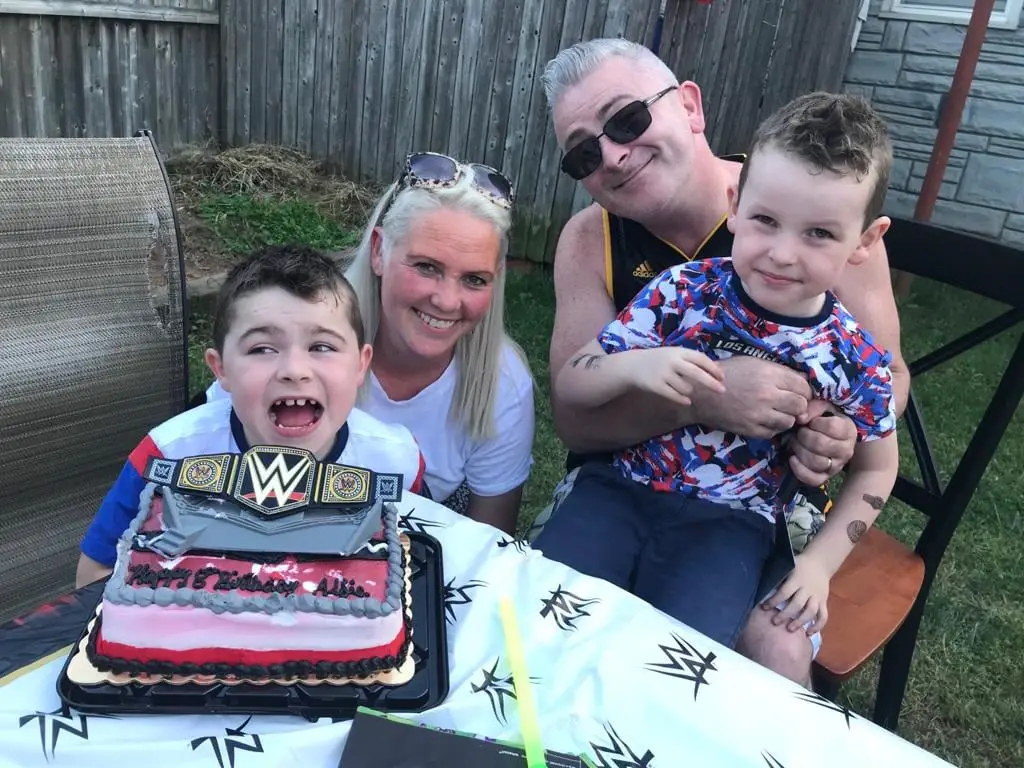 He said: "It is basically four marathons over three days. There are no athletes in our committee team. I don't think any of them have even run a marathon before.
"It is going to be tough for them but that is why they set this challenge. It was initially meant to be 100k but they went and made it more difficult."
The mammoth task will start on April 9 at Co Fermanagh's Stairway to Heaven on Cuilcagh Mountain, with the team carrying Alfie up to the summit and back down, the first nine miles.
It will end in the family's home city of Newry, at the Showgrounds stadium, on April 11.
Jamie will be following the participants in one of two camper vans which were kindly donated by a local business.
The whole event is to be tracked on Facebook with live updates so that people can see their progress.
Jamie said: "I will be speaking to radio stations too. It will just be good to see people in all the towns and villages coming out to support them and clap them."
For more information on the fundraiser or the Fight for Alfie campaign, visit their Facebook page and website.
Sign Up To Our Newsletter