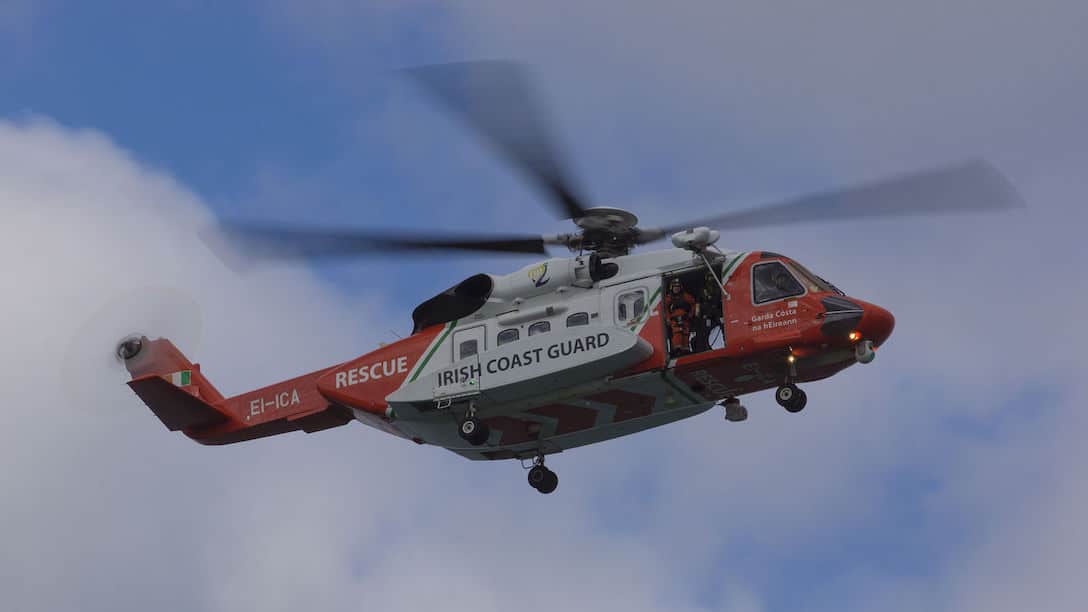 A Newry man is recovering in hospital following a dramatic sea rescue off the County Louth coast, 11 hours after entering the water, on Monday night.
The man, understood to be in his late 40s, had gone into the sea in a "dreaded inflatable boat" at Whitestown Beach in Dundalk around midday yesterday.
Speaking on RTÉ's Morning Ireland programme, Coast Guard Head of Operations Gerard O'Flynn, said the man became separated from his vessel at some point.
The Gardaí alerted the Marine Rescue Co-Ordination Centre to the incident at around 9.45pm, who then mounted a full range search and rescue operation.
Giving the proximity of Carlingford Lough, Belfast Coastguard were involved as was a Kilkeel lifeboat, rescue helicopter 116, a local kayaker and pilot boat – the Mourne Mist.
Within an hour the coastguard unit heard shouting from the water and the man was subsequently located and rescued,  initially by the kayaker, before being transferred to the lifeboat, and finally taken to Dublin by helicopter.
"Obviously he was pretty stressed after his ordeal but he is believed to be stable and in good spirits," said Mr O'Flynn.
"To his credit he was wearing a floatation device and that contributed to his survival and it's important to record that. The other factor in his favour was that sea temperatures would be close to their peak at this time of year.
"It was a narrow escape."
Mr O'Flynn stressed that inflatable devices should not be used on open water and that they are "back garden toys and that is as far as they should go".
Sign Up To Our Newsletter