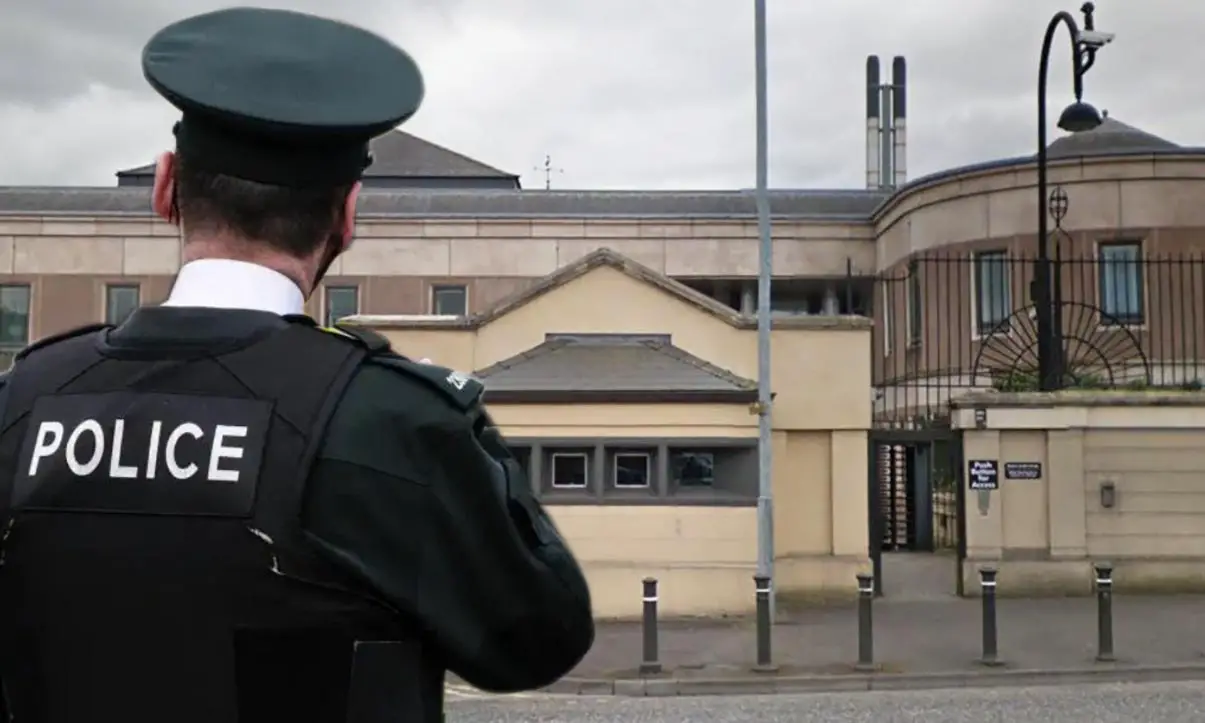 A Newry man who was aggressive towards his parents and punched a hole through the living room door whilst intoxicated has been sentenced to three months in custody.
Colin Grant, of Windsor Hill, appeared before Newry Magistrates' Court on Wednesday via video-link from Maghaberry.
The 48-year-old was charged with two counts of common assault and two counts of criminal damage.
A fifth charge of threats to damage property was withdrawn by the prosecution.
The court heard that on October 4, police attended a report of a domestic incident which occurred at an address in Newry.
Police spoke to the injured parties who stated that their son, the defendant, had been drinking, and when they commented on the matter, he became "angry and annoyed".
The defendant was accused of pushing his father, spitting at him and "punching a hole through the living room door".
It was also alleged that he had come home drunk the day before and later stabbed a kitchen knife into the kitchen table.
In interview, the defendant admitted to his actions and accepted that his actions may have put his parents in fear.
Grant's defence solicitor said that this was an "unusual case", as his client, who is in full-time employment with the Trust, had never been in trouble with the courts before.
Defence said that Grant had been in custody since the start of October. Bail had been granted subject to an address, however an address could not be found.
The defence added that the defendant's mother "wasn't keen" that the case proceed, but that his client had made admissions and accepted what he had done.
He said: "He didn't hit his mother, but she was obviously annoyed when he was behaving this way under the influence of drink."
District Judge Eamon King, noting that the defendant had spent two months real-time in custody, sentenced Grant to three months, which meant that Grant's sentence was time served.
"On the basis that it'll not be repeated and no restraining order because there's a chance of a reconciliation," District Judge King added.
Sign Up To Our Newsletter