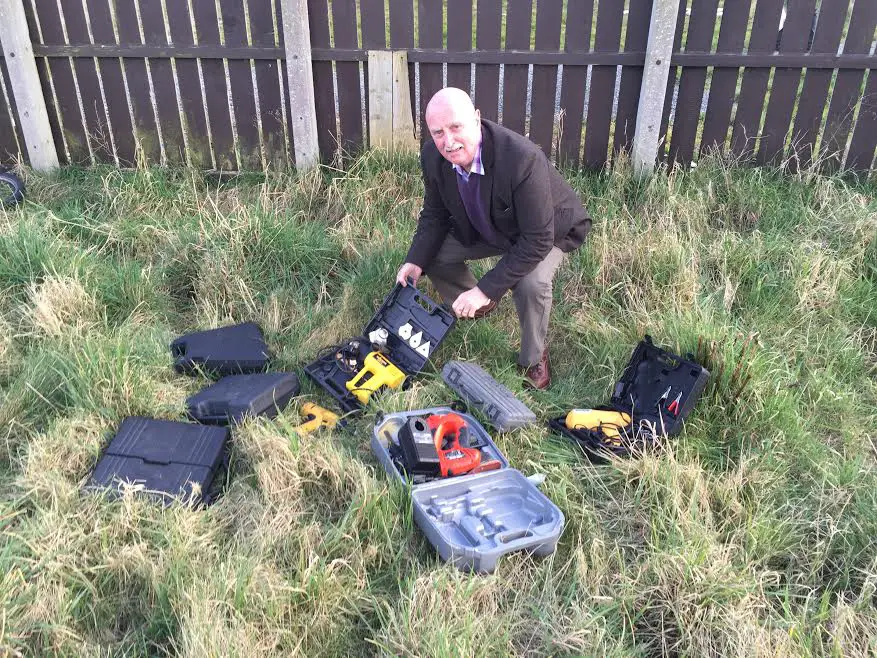 A cache of powers tools – believed to have been stolen – have been found in a Newry man's garden.
The items have since been handed over to the PSNI and anyone who knows who owns them can help them stake their claim.
Former Newry Mayor Charlie Casey had been contacted by the resident after he made the discovery in his garden this week.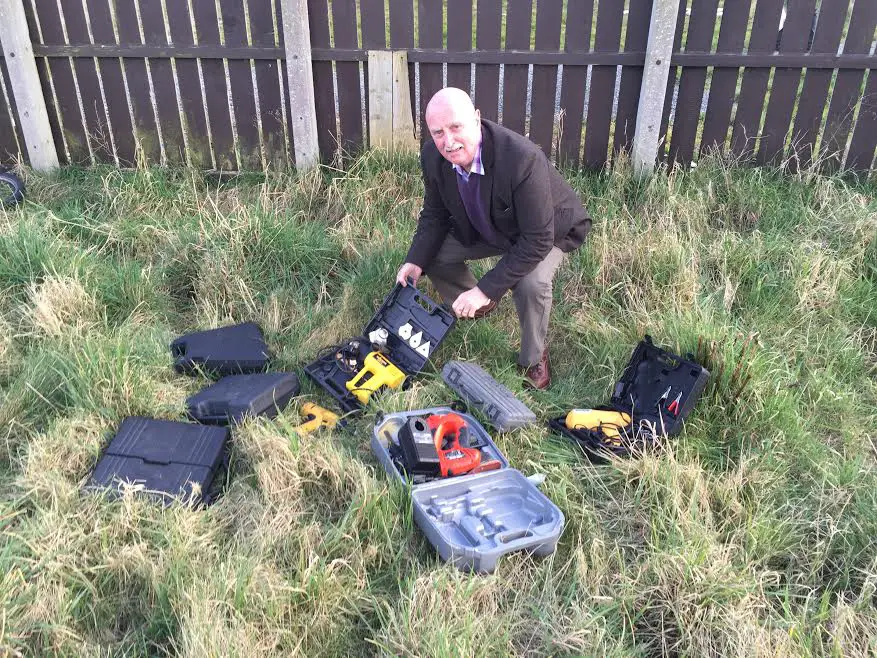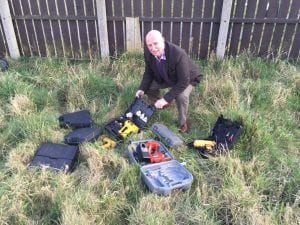 And the local Sinn Fein representative has praised the individual – who lives in the Meadows area – for getting in touch.
"On viewing the items it was clear that the tools had been lying there for some days as some of the cases had partly filled with water," explained Cllr Casey.
"I would like to commend this person for contacting us and recognising that someone's livelihood had been taken from them.
"There has been an upsurge in burglaries at houses and garden sheds in recent weeks and I would appeal to residents to be vigilant and make sure that all doors are properly locked and secured.
"I would also condemn those thugs who prey on the vulnerable and steal at will; you are not wanted in our communities and your actions will not be tolerated.
"The tools have been handed over to the PSNI in the hopes they can track down the rightful owner. If you think you might own the tools contact the PSNI in Ardmore."
Picture: Cllr Charlie Casey with the power tools discovered in a Newry man's garden.
Read more news:
County Armagh farmer fined after young worker's leg impaled on silage buckrake
Construction work on new primary schools must start 'as soon as possible'
Police warn parents after large-scale fight erupts between drunken youths
Announcement on future of vacant Tesco in Armagh expected imminently
Man arrested for alleged threats to kill and setting a car on fire
Campaign launched following 595 drug seizures in last 12 months
Contractor to be appointed with work to start shortly on £1.2m Irish language centre
Become a member
Support local, independent businesses by becoming an independent member.
Become a member