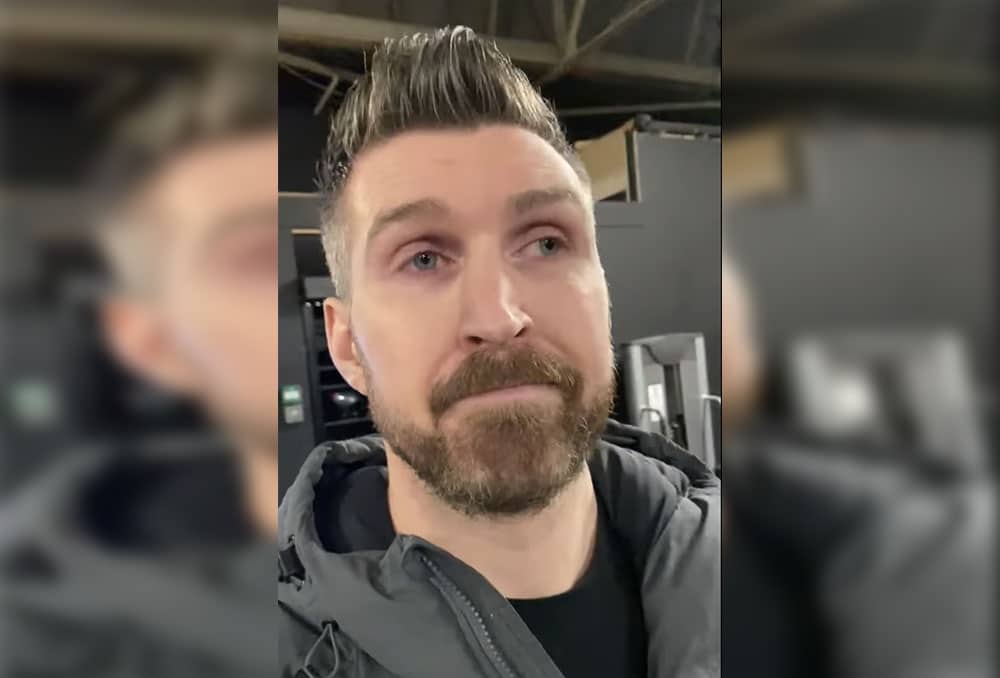 A Newry gym owner accused of breaching Covid regulations has handed in a birth certificate with his finger print apparently in blood, a judge revealed today (Wednesday).
District Judge Eamon King told Newry Magistrates' Court he had been handed a number of items by Declan Trainor (32) including a birth certificate "with a thumb print on it…it looks like a blood finger print."
Quoting from the document, the judge said the birth certificate "says 'I am settler Declan Trainor and do take control of the dominion Declan Trainor,' adding that attached was a postage stamp and a red seal signed by a "notary public."
Having established that Trainor is now represented by KRW Law, his solicitor Rosie Fitzpatrick told the judge she "can only apologise" on the defendant's behalf.
"There's no need for that," he told her but advised "can you tell him to stop handing in rubbish to the court?"
Trainor, from Rossmara Park in Warrenpoint, faces three charges of breaching Covid regulations last month in that he allegedly refused to close his gym, offences which carry fines of up to £10,000 each.
Previously the Co. Down man had represented himself during proceedings at Newry Magistrates Court, indicating that he intended to "challenge the jurisdiction" of the court but today (wed), Ms Fitzpatrick confirmed that KRW law had been instructed by the defendant.
When he first appeared in court last month, he was asked if he had anything to say and the defendant stated: "My name is Declan. I am a living man. I was born on 11 of the eighth '88".
Trainor said he had provided the court with letters, one of which being a "request for clarification" which he wished for the district judge to "fill out".
He added that he also wanted "disclosure" on the law as he was "challenging the jurisdiction" of the court, requesting that he be supplied with "evidence" within 28 days.
The Covid charges arise following a handful of videos, shot by Trainor himself at The Gym in Newry city, which shows half a dozen officers arresting him after they gain entry to his premises as he debates with them the legalities of their actions.
In the videos, which have been shared thousands of times across social media platforms and which have attracted both vehement support and stinging criticism, Trainor calls on the public to "take a stand" against Covid restrictions.
In court today (wed), a prosecuting lawyer said the directing officer had requested further information including video evidence and "clear colour photographs, adding that he was seeking a four week adjournment for both cases.
Previously, a £1,000 cash surety had to be lodged as part of Trainor's bail conditions and today (wed) Ms Fitzpatrick asked for that to be given back by way of a bail variation, revealing that the cash had come from the defendants father who is "under significant financial hardship."
"Mr Trainor's own business is obviously suffering as a result of the current pandemic," added the solicitor submitting that "he is very much aware that his liberty is at stake if he doesn't comply with bail."
Refusing the bail variation application, DJ King adjourned the cases to 17 February.
Sign Up To Our Newsletter