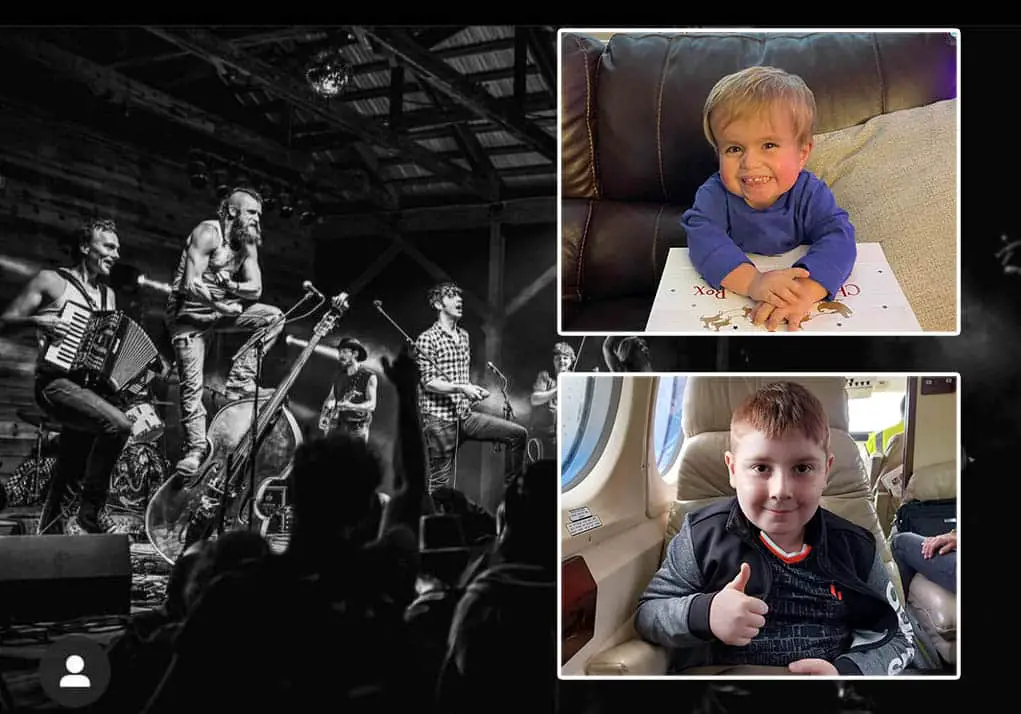 A fundraising concert will be held in Newry next week in aid of three sick children living locally.
It will be an unforgettable evening with monies raised going towards the families of little Bobby Browne, and siblings Ollie and Etta Cartmill.
Bobby recently underwent a bone marrow transplant following a leukaemia diagnosis in 2022.
Ollie Cartmill is currently waiting for a kidney transplant and, unfortunately, his younger sister, Etta, has also been diagnosed with the same condition.
In a bid to help raise funds for these youngsters an unforgettable evening of foot-stomping banjos, electrifying rock, and soulful roots music awaits on Wednesday, August 30 at The Foresters Club on William Street.
Doors open at 7pm and music kicks off at 7.30pm with the brilliant sounds of County Louth band, The Ramblin String.
They are followed by Newry's own lettermen, a bit of Rock and Soul, and will get all ready for international visitors The Tan & Sober Gentlemen, hailing from Snowcamp, North Carolina,who are on a whistle-stop tour of Ireland to perform at Electric Picnic.
All the bands have kindly offered to perform free of charge for this fundraising event.
Tan & Sober are a great lively mix of Celtic Appalachian Roots music that promises to shake the rafters.
The evening is presented by three local non-profit groups; Camlough & Derramore Men's Sheds, alongside The Outkasts [MS] Club.
The reason for the event is to help offset costs for travel and incidentals that come with being the parents of a sick child.
Posting on the event page, the organisers said: "South Armagh and Down have always been a great community of giving people and looking out for our own, so when it was brought to our attention that two local families had extremely sick children undergoing medical treatment we definitely wanted to step in and offer help.
"The children are all under 10 years old. Young Bobby is undergoing treatment for leukaemia and Olly and Etta undergoing treatment for kidney disease. The children are currently all receiving medical help, however, as parents we all know the cost of travel and eating out and this is a constant while attending kidney dialysis, or sleeping in hospitals alongside a sick child while undergoing stem cell transplant – the costs all add up.
"Hopefully this evening will help to cover some costs. All monies raised will go to the families. The bands have all kindly donated their time.
"We would also like to offer our grateful appreciation to local businesses that have stepped up to assist."
Date: Wed, Aug 30, 7:30PM.
Location: William Street, Newry, BT34 2EQ
Sign Up To Our Newsletter