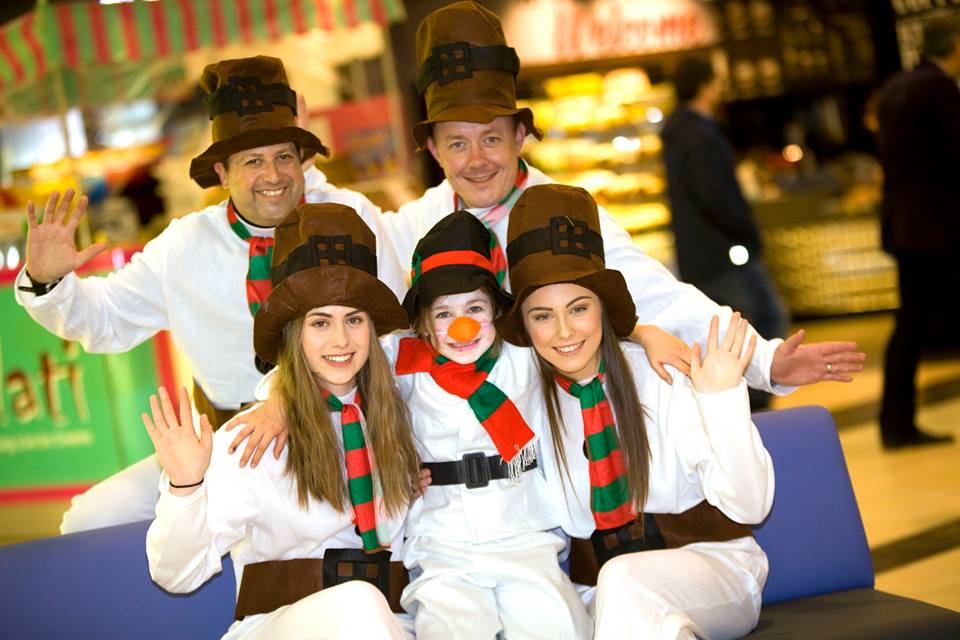 Newry is gearing up to try and set a new Guinness World Record – and everyone's invited to make it a success!
It will be a real festive cracker and is being organised to kickstart the Christmas celebrations at the Buttercrane Shopping Centre.
Local people are being invited to become 'record breakers' as they attempt to host the 'World's Largest Gathering of People Dressed as Snowmen in one Place'!The attempt takes place at 6pm on Thursday, November 17, and culminates with the arrival of Santa to the centre by train!
Centre Manager Peter Murray said: " We're looking for families to be part of this unique event – we have costumes for adults and children and we need 400 people to be part of this special Christmas event and start our celebrations in a gigantic way.
"The current world record stands at 333 and we want to break that to give Buttercrane Shopping Centre and Newry City its own unique World Record!
"Everyone taking part will also be entered into a draw to win a £500 gift voucher on the night of the attempt and the snowmen will also take part in our Christmas Parade with Santa."
If you want to be a World Record Breaker all you have to do is visit the centre on one of the registration days to collect your suit.
Registration events are on Friday, November 11, between 6pm and 9pm, or on Saturday, November 12, between 10am and 5pm, during which times you will be able to collect your free Snowman suit.
Buttercrane will be providing the costumes, music and the party atmosphere – all you have to do it be part of it!
Message Buttercrane Shopping Centre on facebook, phone the Customer Help Desk on 028 3026 4627 or email Customer Service customerservice@buttercraneshopping.co.uk to preorder your sizes.
Sign Up To Our Newsletter