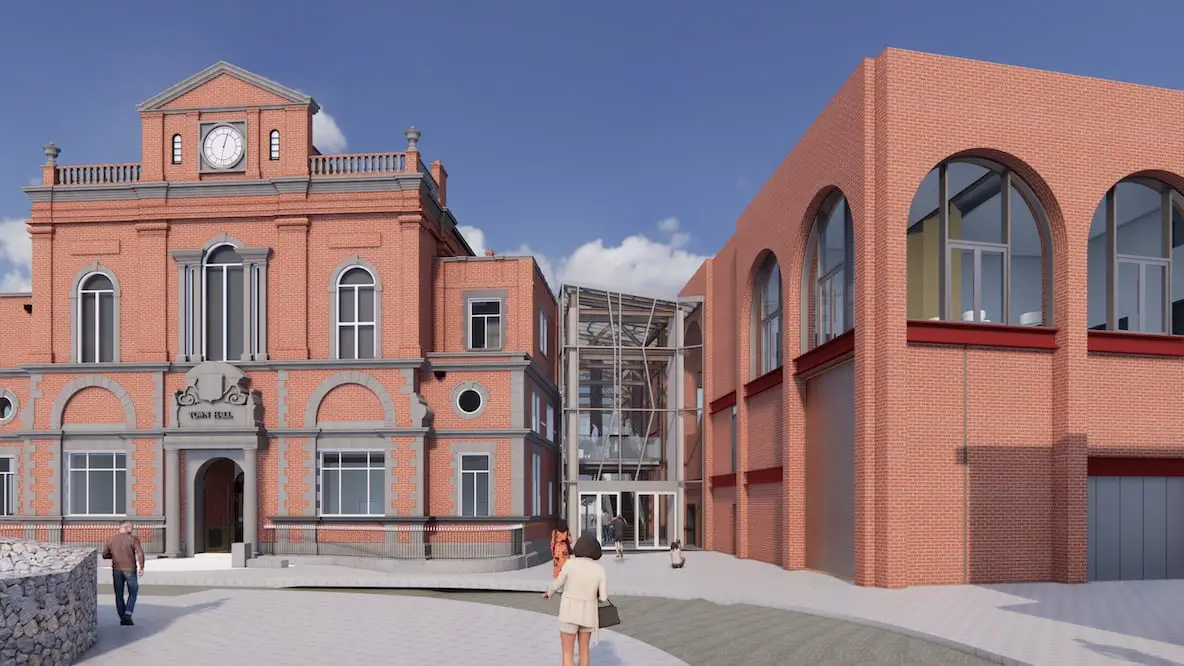 Residents living in the Newry, Mourne and Down District will see their rates hiked up another 5.99% – more than triple the rise of last year.
The Domestic Rate for 2023/2024 will be 0.4395 pence, for a property valued at £133,000* this would lead to an annual increase of £33.05 per year or £2.75 per month.
The non-domestic District Rate for 2023/24 is 27.2846 pence. The rates that residents of the district pay are made-up of the District Rate (which is agreed by the Council) and the Regional Rate, to be set by the Secretary of State.
Speaking about what the statutory duty of striking the district rate means for residents, Newry, Mourne and Down District Council Chairperson, Councillor Michael Savage said: "It is important to agree a rate that ensures we can deliver services to our residents as well as develop our district to result in further growth, investment, and better economic times for all.
"This year's rate reflects the difficult situation we as a local authority are facing and it is disappointing that the Rate Support Grant was reduced this year. Increased energy bills and increases in staff wages following local and national pay agreements are contributing factors, and over all we are facing increased costs of £11 million in the coming financial year. All 11 Councils across Northern Ireland are facing similar economic challenges.
"The process of setting the rate as a Council spans many months and we have more than halved the initial rate under consideration by working with Members and Officers to get the very best for our ratepayers – looking at ways of increasing our revenue whilst also taking action to make savings. I would like to thank fellow Members and Council Officers for working together to create positive solutions to reducing the rate whilst ensuring we can continue to deliver Council services."
In addition to the Council's statutory services, Newry, Mourne and Down District Council has a portfolio of ambitious service upgrades and capital projects that it will be progressing in the next financial year to help drive economic growth and improve the quality of life for residents.
Chairperson Michael Savage went onto say: "It is important we continue to move forward with plans to regenerate our towns and city and increase tourism so that we can secure the health and wealth of our district and make us more resilient against future challenges.
"While we currently operate in difficult economic times our citizens rightly have high expectations of service delivery from us, and we aim to deliver high quality, essential services, which operate efficiently and seamlessly throughout the year.
"The Council has been successful in securing £64 million of funding to offset our overall £136 million gross costs for construction projects within our Capital programme.
"The Council is committed to the continued refresh of its vehicle fleet and plans to earmark £9.9 million of capital expenditure over the next five years to ensure that staff are able to consistently deliver quality in-house services. We are currently in the process of replacing 76 vehicles, a number of vehicles have already been delivered and further deliveries will take place throughout 2023.
"The health of our high streets is a major priority, and we will continue to invest in regeneration projects that will revitalise our town and city centres to ensure thriving local economies and communities.
"As part of our wider regeneration plans for the district, the Council in partnership with DfC and local stakeholders will continue to progress a strategic investment in Downpatrick Town Centre, with the newly formed Downpatrick Regeneration Group piloting a Living High Streets Craft Kit initiative aimed at rejuvenating the High Street.
"It will also drive forward initiatives that are already underway including the Church Street Revitalisation Scheme to redevelop both Church Street and DeCourcy Place and the development of the former PSNI Station in Irish Street, with plans to build a high-level multi-use area that will transform Downpatrick.
"A key recreational space outside Downpatrick is also due for a makeover thanks to the recent confirmation of Planning Permission and match funding from the DfI Active Travel Fund. The 1km stretch of Blueway along the River Quoile is known locally as Jane's Shore and upgrade works to the value of £381,000 are due to start early in 2023.
"Our smaller towns and villages have been able to benefit from a £4 million pot of funding under the COVID:19 Recovery Small Settlements Regeneration Programme, which is a collaboration between the DfC, DAERA and DfI. Under the scheme, much progress has now been made in relation to the delivery of Environmental Improvement (Public Realm) Schemes in Bessbrook, Castlewellan, Rostrevor and Saintfield; Revitalisation (Shop-Front) Schemes in Dundrum, Newtownhamilton, Annalong, Meigh, Hilltown, Killyleagh and Killough/Strangford, and a Make It Local marketing campaign across all our towns and city. Warrenpoint's front shore is also benefitting from a Public Realm Scheme, valued at £2 million, which is due for completion this summer.
"Over the past year we have been busy with the upgrade and development of our parks and open spaces and we were delighted to recently receive a welcome boost from the UK Government's Levelling Up Fund, with £2.8million awarded for a new recreational and leisure facility at Camlough Lake. Other projects that will be progressed in 2023/2024 include the instalment of new trails at Kilbroney Forest Park, the continued significant investment into facilities at Delamont Country Park, and the continued development of Castlewellan Forest Park for the construction and restoration of the Park's built and natural heritage.
"The approval of the business case for the development of Newry City Park in early 2023 will facilitate the next stages towards delivery, enabled by the £16.2 million Northern Ireland Executive City/Growth Deals Complementary Fund. The additional Newry City Centre Regeneration projects — the Theatre and Conference Centre and the Civic and Regional Hub (main image) — are moving to the next phase of delivery with planning applications being submitted, as we continue to work with the Southern Health Trust to progress the transfer of Council property at Monaghan Row.
"At the popular Donard Park the overflow car park has been completed and our plans for the refurbishment of Kilkeel Leisure Centre continue with appointed consultants continuing design specification works.
"I am also delighted that in May 2023, the Mourne Gullion Strangford aspiring UNESCO Global Geopark will receive full UNESCO Global Geopark status. The designation will recognise the entire district area as a place with internationally important geological heritage of which there is no shortage, particularly in the district's three AONBs. Its principal focus will be to use heritage to support the area's sustainable economic development – primarily through sustainable tourism. Widespread engagement events from February through to May 2023 will outline the benefits of the Geopark and outline our plans for the next four years."
Councillor Savage said the role of Council community centres remained a particularly vital one.
"Our community centres are anchors within our local communities and it is hoped that an initial planning application will be submitted for a new state-of-the-art Community Centre in Warrenpoint by the end of February, we will then agree the next steps in the development of this flagship building."
Councillor Savage added that the Council would importantly continue to have a role in supporting communities during the cost-of-living crisis.
"We recognise that people are struggling to heat homes and are using local foodbanks on a regular basis," he said.
"Our Open House programme offers a warm, welcoming space in Council buildings within each of our District Electoral Areas. We have held public information events to signpost our residents to organisations where they can get help during these difficult times and will continue to work with our community partners to identify gaps in provision and find the solutions to fill them."
Sign Up To Our Newsletter