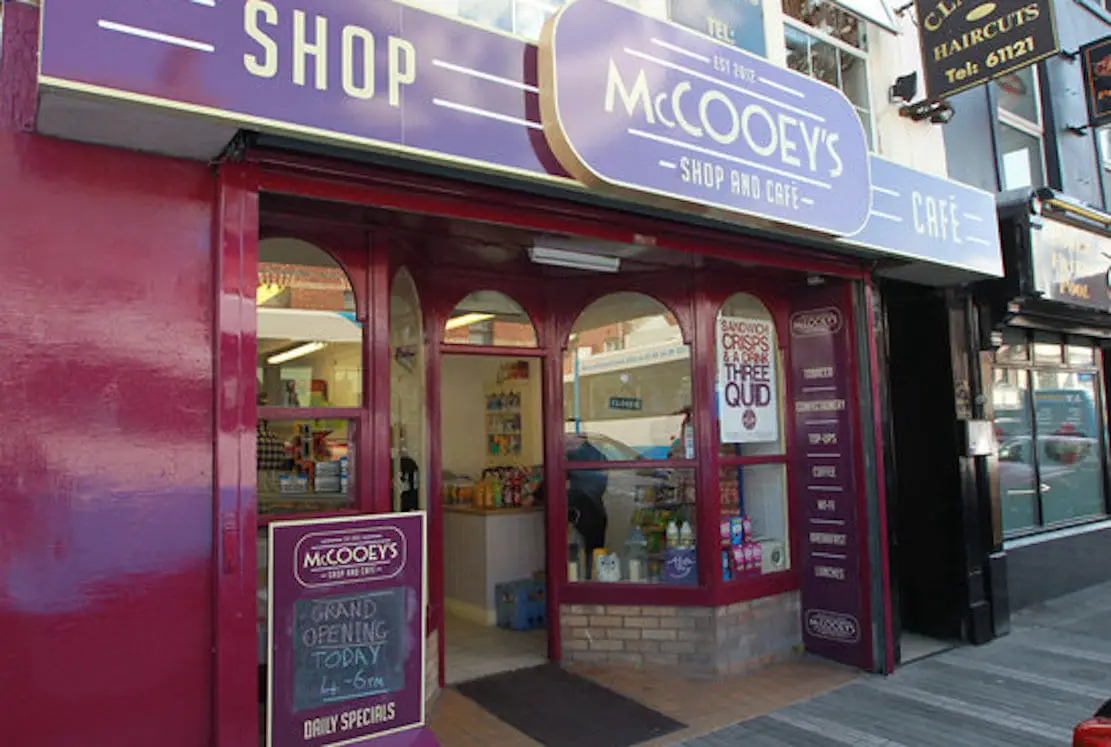 A Newry cafe owner's response to a bad TripAdvisor review has gone viral – and it's a laugh riot!
McCooey's at Monaghan Street in Newry was slated for closing at 4pm.
And it was this complaint which led to a one-star review and the profilic reviewer posting: "Was hungry and called in just after 4pm. Was told in no uncertain terms we are closed. So I went across to Shelbourne and though they were on the run down I was welcomed with open arms and fed and coffeed."
The owner – McCooeyHerself – responded to the claims and refused to say sorry for the hours – insisting this was always the hours of business.
She also slated a previous review from the same person posted three years ago and described the writer as "petulant".
The post has racked up thousands of likes after being shared on social media – and a lot of banter from those who are fearful of crossing 'McCooeyHerself'.
The response is brilliant.
It reads: "Ach Frank, here we go again.
"You reviewed us in April 2014 and gave us two stars because we were overpriced and average. You also reckoned you'd only come back if you were stuck, so obviously you tried everywhere else in Newry and the surrounding area before you graced us with your presence.
"I have no intention of apologising for refusing service at 4pm as that is the time that we close – we've actually closed at 4pm for the last four and a half years of trading. That's life. One of the few luxuries of owning your own business means you can select your own opening hours, and if that conflicts with your needs that's really not my problem.
"I'm delighted The Shelbourne was a beacon of hope for you in your quest for sustenance; though why you trekked past Deli Lites, Maya Cafe, Snaubs, Grounded, Courtneys and The Boulevard (all of which trade later than 4pm) is a mystery to me. Maybe a longer journey gave you something more to yap about to your legion of avid TripAdvisor readers, who are doubtlessly enthralled by your 200+ reviews. I'd say The Shelbourne staff did indeed welcome you with open arms little after 4pm as they don't close until 6pm. I'm a good customer in there – I particularly enjoy their jacket potatoes – and Edel and all the girls are really lovely!
"Please please please, if you decide in another three years you want to try our average offering – don't bother. Go to Dunnes and get a packet of ham and eat it on the bench opposite McEvoys, then make sure to leave a TripAdvisor review condemning them for the ham being too thick or too thin; or whatever imaginary complaint might spring to mind.
"In the meantime, maybe try some mindfulness or meditation, or smoke a few joints and listen to The Doors. Your petulant and menopausal reviews are a joy to read, but are becoming an irritant despite them only coming around every three years. Kind of like a smear test but a lot less pleasant.
"Kind regards,
"The Worst Cafe owner in the Northern Hemisphere."
Of course, when we have visited McCooeys we have always been delighted with the food and service – and sure the craic's mighty too!
Sign Up To Our Newsletter