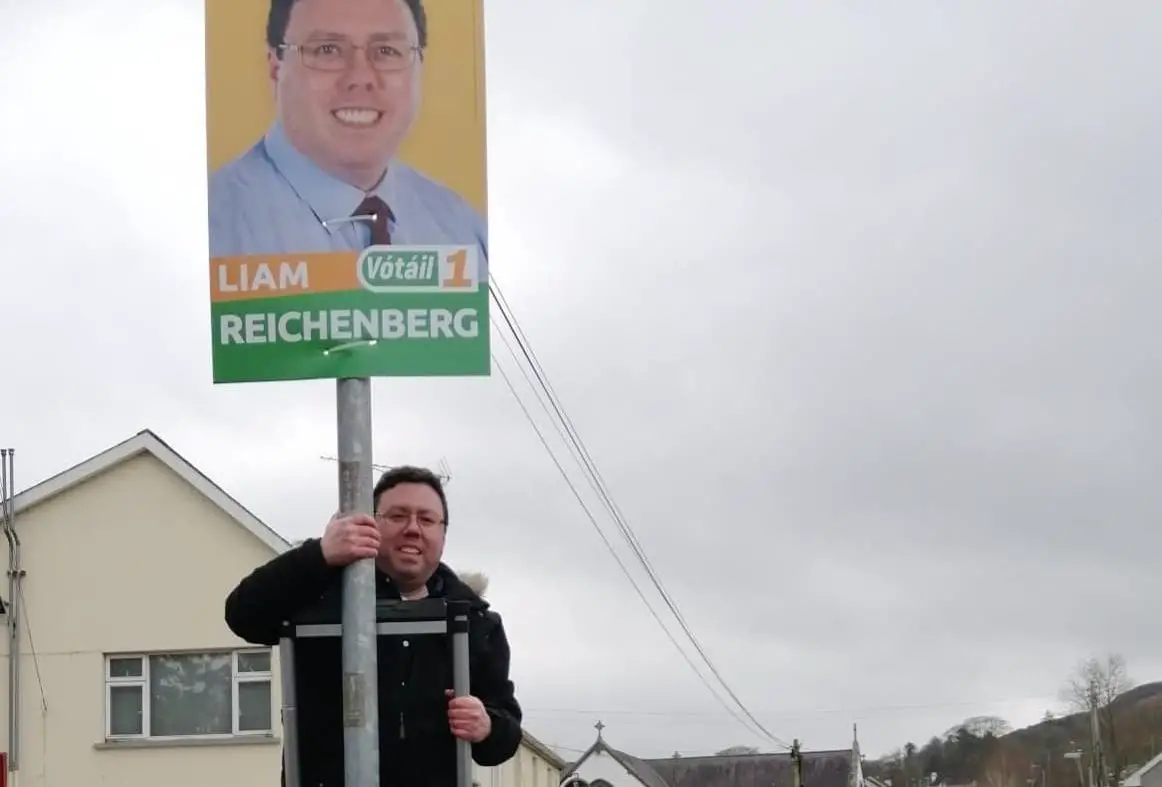 Aontú has selected a born and bred New Yorker to seek election to Newry Mourne and Down District Council for the Slieve Gullion DEA at the forthcoming council elections.
Liam Reichenberg is a well-known retail manager, husband, and father of five, from Aughanduff.
Although he was born and raised in New York City, Liam says that from an early age his "heart and soul belonged to South Armagh".
His mother, a native of Aughanduff, left her home in the 1960's to start a new life in New York, where she married Liam's father, the son of German Jews who had escaped the horrors of the Holocaust.
"My happiest childhood memories are of our visits "home" to Ireland throughout the 70's and 80's," Liam said. "I fell in love with Ireland, South Armagh, and a lovely young lady."
Commenting on his selection as a council candidate, Liam said: "I chose to live here in 1991. I love this place we call home, and it would be my privilege to represent and work for the people of South Armagh.
"I am asking them to give me the opportunity to do just that. With a degree in history and politics I have always had a keen interest in current affairs and have been politically active from an early age.
"At University in Dublin, I campaigned against the political censorship of republicans, the removal articles 2 & 3 of the Irish Constitution, for justice, for those imprisoned and for victims of the Troubles.
"More recently I have campaigned on issues of education, health care, transportation, the provision of high-speed broadband, and the state of our roads.
"I served three terms on the board of governors at St Mary's PS, Mullaghbawn and am in my second term on the Board of St. Joseph's High School, Crossmaglen, where I have been delighted to finally see the construction and opening of the new school that our children so rightly deserve."
He added: "I am passionate about education and healthcare, and I am angry at the deterioration in funding and services to both while our political leaders remain mostly silent. I am now and will continue to campaign to retain acute services at Daisy Hill Hospital and ensure that we not only save Daisy Hill but ensure it becomes the thriving service that our people deserve."
"I want to ensure that rate payers' money is being spent prudently and productively. I was shocked at the near 6% rise in the domestic rate voted for by Sinn Féin, UUP, and Alliance, while the SDLP, DUP, and independents abstained.
"Aontú is a new and growing party, and I am proud to work with and appreciate the support of our party leader, Peadar Tóibín TD and all our members across the 32 counties.
"We are a party committed to the core values of Life, Unity, and Economic Justice. Sadly, so many of the other parties have abandoned their values. I say don't change your values to suit the parties you have traditionally voted for. Change your vote, Vote Aontú!"
Sign Up To Our Newsletter