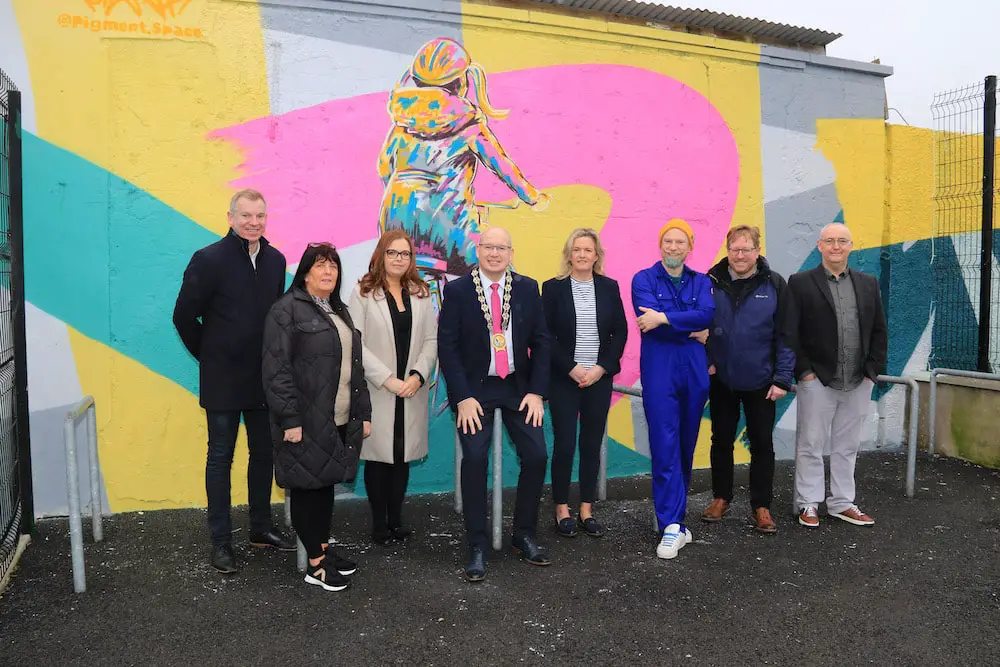 Newry's Lower Catherine Street at Corry Square car park has had a wonderful make over due to the completion of a new mural depicting a young cyclist.
The mural, painted by Conor McGinley from Pigment Space Arts, was unveiled to the public on Friday, February 10.
Newry District Electoral Area Forum and Newry Business Improvement District (BID) with the permission of Granite House, who own the space, have worked together with Pigment Space Arts and local community activists to work on a Reimaging project for the area.
Reviving the wall space within the carpark has created a wonderful image and a more vibrant space and speaking about the collaboration, Newry, Mourne Down District Council Chairperson, Councillor Michael Savage said: "The creation of urban artwork breathes new life and vibrancy back into our city centre, improving bland spaces through strong community collaboration and local artistic talent.
"The Council would like to thank all those involved in the Reimaging project and hope that this new mural will have a significant positive impact on those walking, wheeling, and cycling through Newry."
The mural project was funded by Newry, Mourne and Down District Council's Good Relations Programme. This work has been produced as part of an ongoing Newry DEA Forum initiative that aims to make Newry City a more welcoming place to live.
Sign Up To Our Newsletter