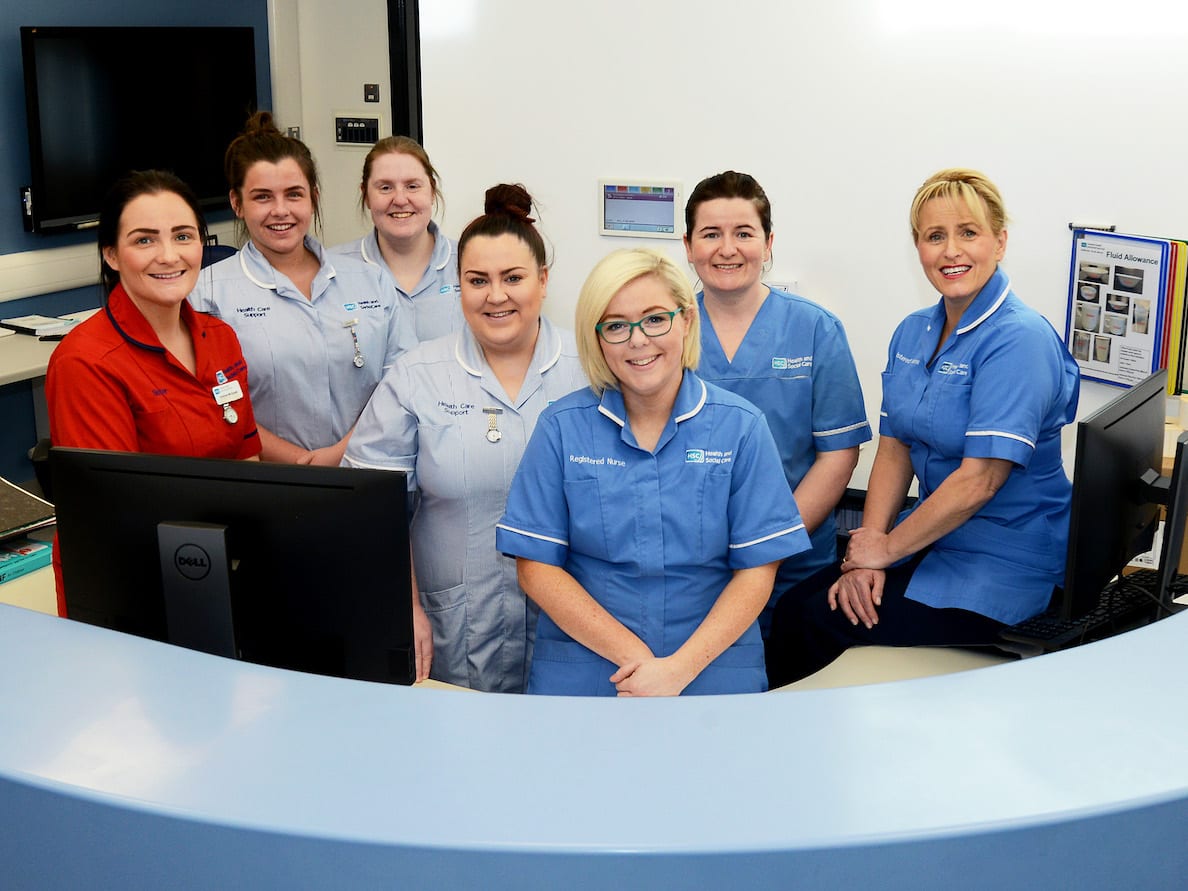 The new Direct Assessment Unit at Daisy Hill Hospital is now open.
Located in the former General Outpatients Department in the main building, the Direct Assessment Unit was one of the proposals agreed through the Daisy Hill Pathfinder Project to help sustain and develop unscheduled care services for the Newry and Mourne population.
Services in the new Unit will begin in a phased way, initially with the Day Clinical Centre, Older People's
Assessment Unit and Clinical Decision Unit which have relocated from other parts of the building.
It is planned that by March, the Ambulatory team will also be taking referrals for suitable patients directly from GPs and the Northern Ireland Ambulance Service.
Community Representatives from the Daisy Hill Pathfinder Group who have worked with the Trust to secure this £1million development said: "The opening of the Direct Assessment Unit is a major milestone for the Pathfinder Project and shows the significant progress we have made since starting this process two years ago.
"Through forward thinking and real partnership working between the local community and health and social care staff, we have been able to overcome some of the many challenges we face in delivering sustainable services.
"Whilst we acknowledge that challenges remain, we will continue to work together to help ensure that local people have the right services to meet their needs."
The Direct Assessment Unit is staffed by a team of Medics, Nurses, Social Workers, Pharmacy and Allied Health Professionals with Administrative support.
They will offer diagnostics, observation and treatment for a range of symptoms including lower respiratory tract infections, urosepsis, renal colic, pulmonary embolism, DVT and non-specific chest pain.
Welcoming the completion of the new Unit, Chief Executive of the Southern Trust Shane Devlin said: "With our continually growing population and increased demand for unscheduled care services, the Direct Assessment Unit is a welcome boost to help us make sure that more patients receive the right treatment at the right time.
"Situated beside the Emergency Department and Diagnostics, the Direct Assessment Unit now offers a range of alternatives for those patients who may not actually need life-saving emergency care, but do require urgent
investigation, observation or treatment.
"This frees up staff time and clinical space within the Emergency Department for those patients who do need immediate acute emergency care, hopefully reducing waiting times and improving overall outcomes for everyone.
"I would like to thank our project team and contractors who have worked hard to complete this very ambitious
development within such a short time frame. We also greatly appreciate the co-operation of all staff, patients and visitors while we have made these changes at the hospital."
Patients will be referred to the Direct Assessment Unit if appropriate through the Emergency Department, Northern Ireland Ambulance Service or by their GP.
Sign Up To Our Newsletter