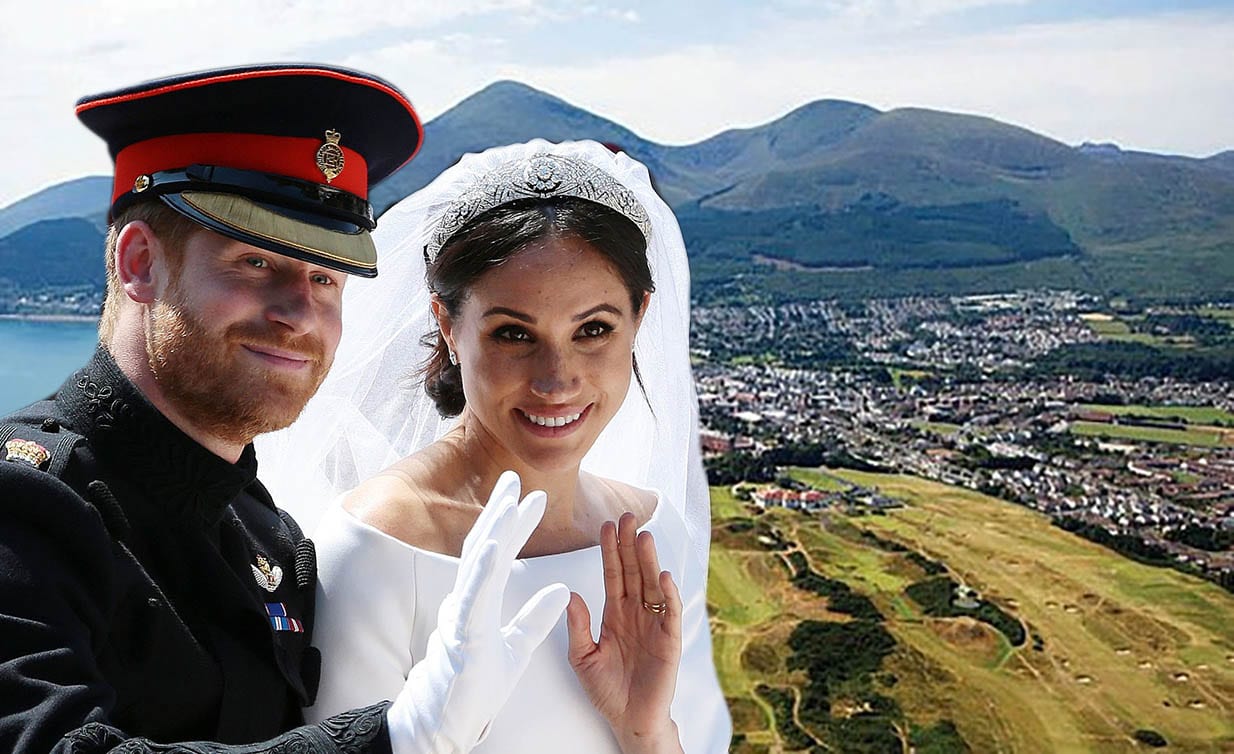 Recent Royal newly-weds Harry and Meghan will not be coming to Kilkeel or elsewhere within the district any time soon.
The couple were conferred with the title of first Baron and Baroness of Kilkeel by the Queen on the occasion of their wedding in May.
The surprise title led to a notice of motion going to Newry, Mourne and Down District Council the following month.
Ulster Unionist councillors successfully secured support for an invitation to go out to Their Royal Highnesses to visit the Co Down port of Kilkeel.
The motion read: "Newry Mourne & Down District Council offers its warmest congratulations to the Duke and Duchess of Sussex on their marriage and wishes them a long life of fulfilment, blessed to enjoy many happy years together.
"We also welcome the recognition of our District in the conferring of their titles Baron and Baroness Kilkeel upon the occasion of their marriage and the new Royal couple would be warmly received during a visit to our wonderful district."
Council chief executive Liam Hannaway had written to Kensington Palace to extend the invitation.
But the response just received – on behalf of the assistant private secretary to the Duchess – indicates that a visit will not be on the cards.
It will go before the full sitting of NMD Council next week.
But it is not good news for those who had been hoping to welcome the Royal couple to the region.
The letter says the new Baron and Baroness of Kilkeel had been "overwhelmed with kind letters" but unfortunately would not be able to accept.
It adds: "The Duke and Duchess welcome their new titles of the first Baron and Baroness of Kilkeel and would be delighted with such an invitation to their namesake town and its surrounding district.
"Having given careful consideration to the possibilities, however, I very much regret that Their Royal Highnesses are unable to accept at this moment in time."
The letter says the couple do not currently have "any further plans" to visit Northern Ireland following their pre-wedding visit in March, but the invitation will be kept 'on file' should "an appropriate opportunity arise".
The correspondence concludes: "I am sorry to have to send you this disappointing response but do hope you understand.
"Their Royal Highnesses would have me send you their very best wishes and thanks for your kind words and invitation."
Sign Up To Our Newsletter