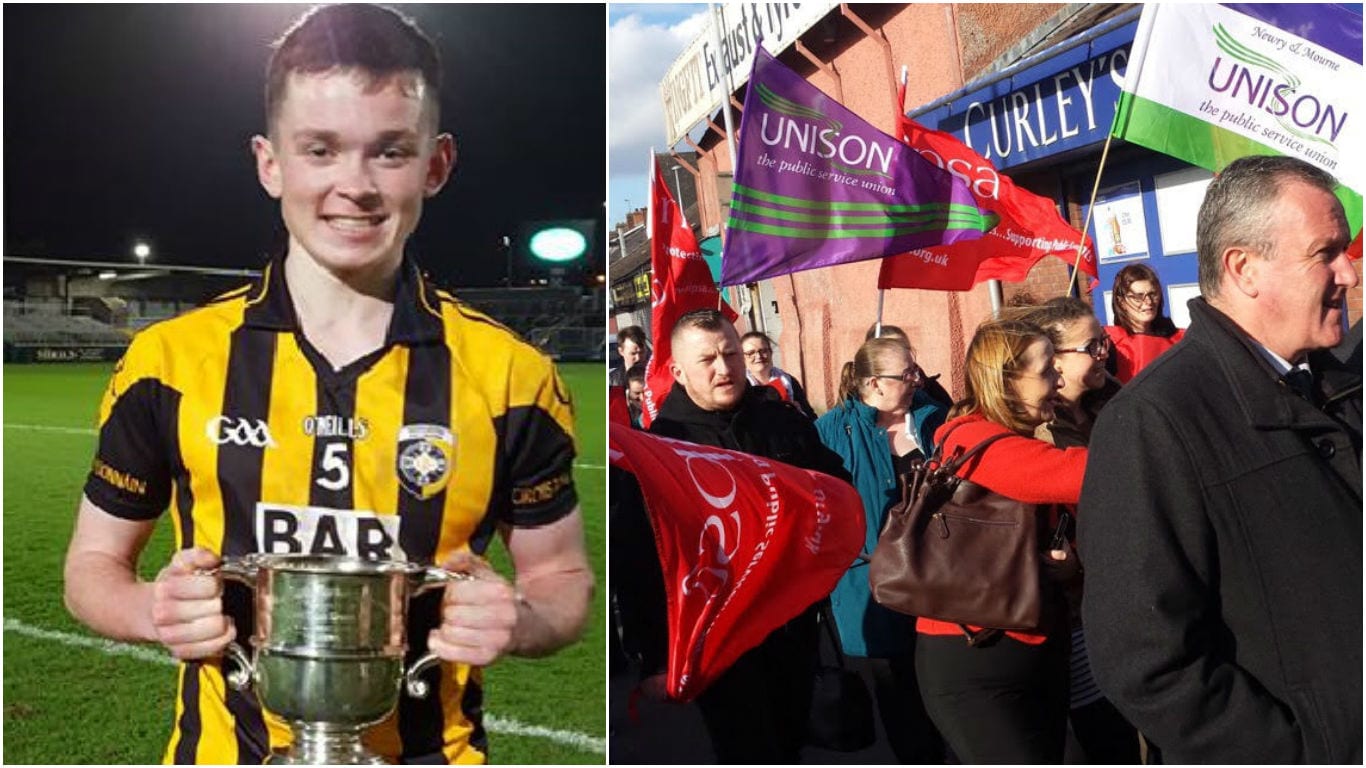 A county Armagh nurse said without Daisy Hill's Emergency department her son would not be alive.
Gabrielle O'Neill from Crossmaglen, said her son Ruairi would have died had he be rushed as far as Craigavon. 
The teenager – an Armagh county minor player – contracted meningitis and was in a coma fighting for his life for days before he came around.
"We were 17 miles from Daisy Hill, we would have been another 50 minutes [travelling] to Craigavon and Ruiri would not have been saved," said Mrs O'Neill.
"Bacteria had just taken hold. Craigavon was just too far away, he needed [emergency treatment] there and then," she told the BBC.
"Had he not have been able to be stabilised, in A&E casualty, he wouldn't be with me today."
Hundreds of people protested plans to reduce Daisy Hill's emergency cover at the hospital on Monday evening.
The meeting was arranged by the Daisy Hill Hospital Action Group, which is fighting plans for potential cuts cuts to its ED operations.
Around 800 people came out in force in Newry to show their displeasure and anger over the Southern Trust's contingency plan.
The Southern Trust say temporary overnight closures of Daisy Hill Emergency Department could be on the cards due to staff shortages.
Daisy Hill Hospital's 24-hour ED dealt with more than 50,000 patients last year year.
The Newry meeting was told that some medical staff believe an announcement on reducing opening hours at Daisy Hill ED could come later this week.
Sign Up To Our Newsletter