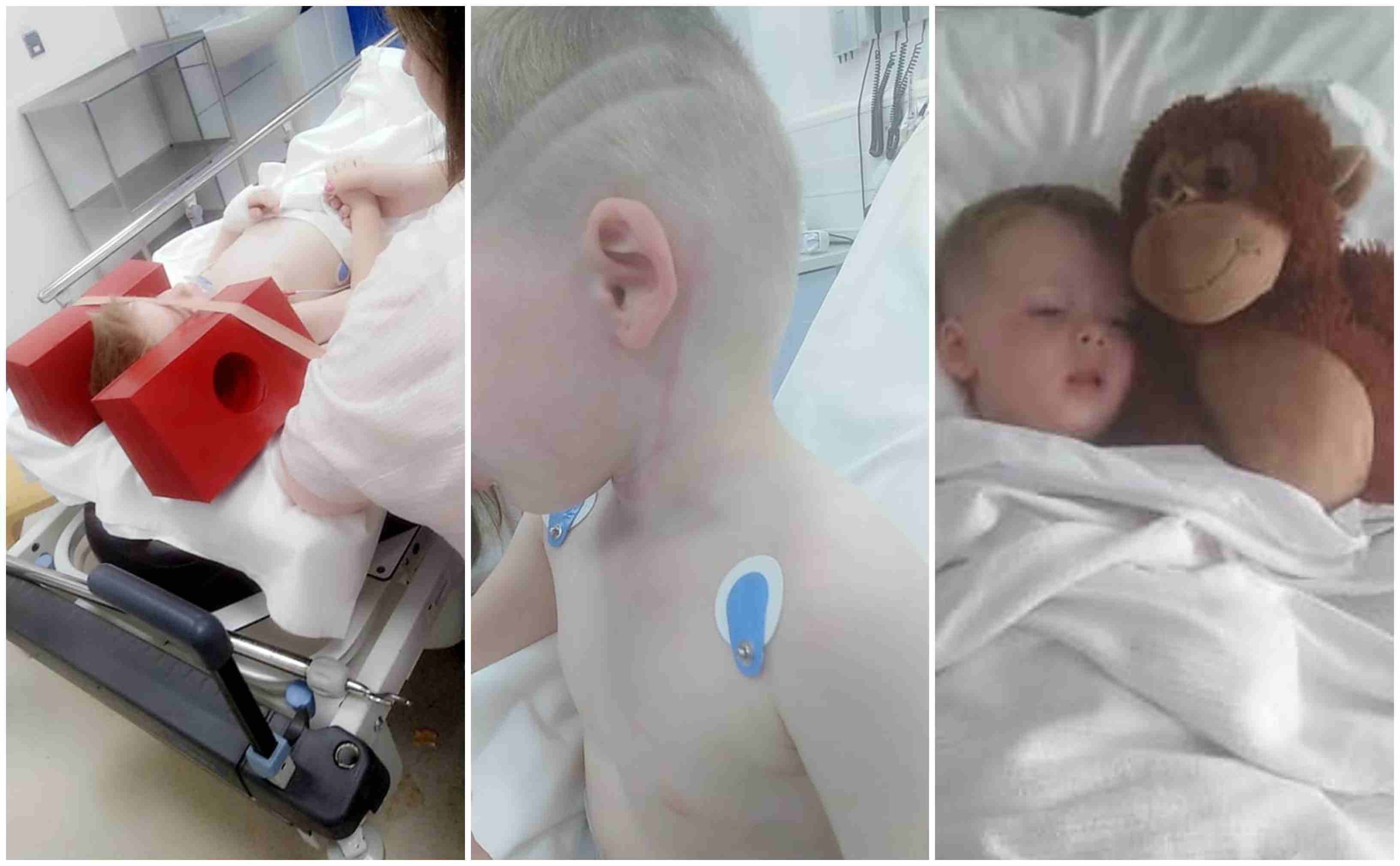 A Newry mother has issued a warning about a "silent killer" after she found her two-year-old son "hanging" from a blinds cord.
Aoife O'Hare took to Facebook to flag up about the dangers of blinds to make all parents, grandparents, aunts and uncles aware.
In the post, she explained she had been making dinner as her two-year-old tottered about the house "like he always does".
After around five minutes, however, Aoife realised that she was not hearing any noise coming from the bedroom which he had entered.
Calling his name with no reply, she says she never "ran as fast into his room" in her life and she found him hanging from the blind cord.
Upon freeing him, Aoife says he was "lifeless" in her arms "with a grey face with red busted blood vessels all over his head and ears and blue lips".
After over two minutes of CPR, he came around but was still "very drowsy and lifeless".
Following MRI scans, CT scans and X-rays he was given the all-clear.
In her post, Aoife said: "Some people aren't as lucky and lose their lives."
She stated: "The purpose of this status is to make people aware of the danger in our own home that they are silent killers and you think your home is the safest place for your child when it can be a death trap really."
Aoife advised people to get safety clips for blinds or risk arriving into a room to find the same horror she did.
She said: "I had heard about blind cord safety and stupidly never got them, as I thought it wouldn't happen to me like most people do but it did.
"My life and the people's who I care about my son life's would be so different right now if I hadn't of gone into his room when I did or it would have been too late and I would be burying my son today over a stupid blind cord."
A relief Aoife described it as a "big wake up call" and warned others with young children in their care to take heed.
Sign Up To Our Newsletter