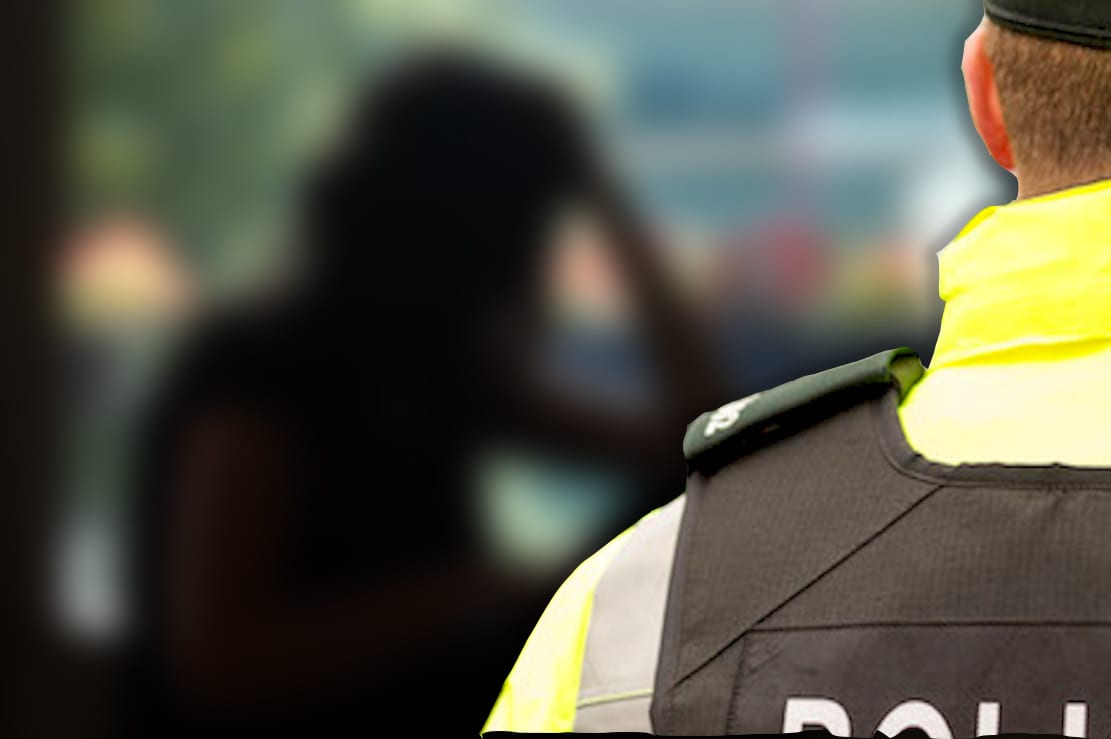 A Newry man who punched his ex-partner four or five times in the face and head whilst she held her child in her arms has been handed a suspended prison sentence.
Sentencing the 29-year-old, the deputy district judge described the attack as a "prolonged incident in which his behaviour was atrocious".
Kevin McGuigan, of Parkhead Crescent, pleaded guilty to common assault, breaching a non-molestation order and threats to damage property at Newry Magistrates' Court on Wednesday.
Prosecution outlined that on at 11.30pm on November 11, police received a report from an anonymous caller with regards to hearing a woman screaming at an address on Calmor View, Lislea.
The reporting person named the house number, informing police that a female and two children live there.
Officers arrived and located the defendant. He was arrested as his presence was in breach of a non-molestation order and court bail.
Police later recorded a statement from the injured party. She claimed that at 10pm her ex-partner, McGuigan, had forced his way into the property by wedging his foot in the door after she opened it.
After getting inside, the defendant began to verbally abuse her, referring to her as a "pig", and refused to leave despite being asked to.
Upon hearing her child crying, the female went to a bedroom to lift them and was followed by McGuigan who continued to be verbally abusive.
She stated that the defendant then punched her four or five times in the face and head.
Their second child then appeared. McGuigan stood in the way of the injured party, preventing her from getting to the child or leaving the property.
The female did manage to squeeze past the defendant and place her younger child in her car, however, McGuigan had stopped the second child from leaving and closed the door of the property.
The defendant also put his arm around his ex-partner's throat whilst holding her eyes causing, her to have trouble breathing before she was able to get both her children into her vehicle.
Whilst inside the vehicle, she claimed the defendant banged on the window and threatened to break them. She then drove to Daisy Hill Hospital, where she spoke to police.
Prosecution told court that the injured party suffered bruising to both eyes as a result of the incident and claimed she was "very afraid" of McGuigan.
Defence solicitor Gerard Trainor outlined that McGuigan had spent the equivalent of a 10 month sentence on remand in custody.
He stated: "He has had plenty of time to reflect on the upset he has caused his family. He accepts he has an alcohol problem and he is taking steps to address it."
Deputy District Judge Anne Marshall said: "This is an absolutely horrific incident. It is his second breach of a non-molestation order and this was a prolonged incident in which his behaviour was atrocious.
"The trauma caused to the children by this incident cannot be underestimated…. and the verbal abuse he used is very derogatory to women. I have no doubt the custody threshold has been passed."
McGuigan was sentenced to six months in prison suspended for three years for the offences before the court.
Sign Up To Our Newsletter