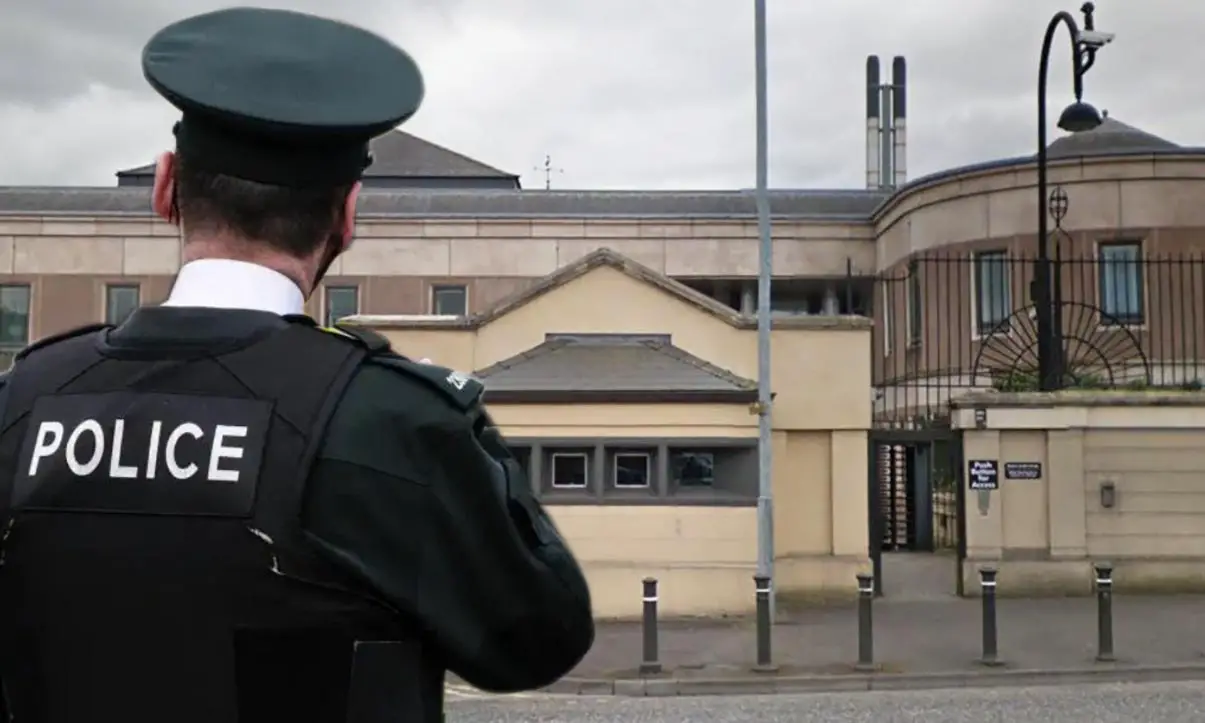 A man accused of belonging to a proscribed organisation and being involved in the preparation of terrorist acts has been refused bail.
Court heard that police objected to the 38-year-old being released to a Lisburn guesthouse amid concerns he would associate with criminals.
Darren Gleeson, with an address of Corduff Green in Dublin, had his case listed before Newry Magistrates' Court for the purposes of a bail application on Wednesday.
The accused is charged with belonging or professing to belong to a proscribed organisation, conspiracy to possess explosives with intent to endanger life, preparation of terrorist acts and receiving training or instructions involving terrorism.
The charges arise following a covert MI5 surveillance operation at a house in Newry and last month, seven other men arrested during the same operation were handed jail sentences totalling 33 years.
During the sentencing hearing at Belfast Crown Court, Mr Justice Colton outlined how the secret recordings revealed:
– a plot to target a senior prison governor while out walking in Co Down;
– a plot to target specific police officers;
– robbery plots on homes for cash an legally-held firearms;
– a plot to steal sulphur from a factory in Dublin to make explosives;
– a plot to buy a silencer for £2,000 for an automatic handgun;
– frustrations at the lack of weapons, ammunition, low membership numbers and finances to fund its terror campaign;
– training of individuals in the making of pipe bombs and the use of firearms.
On Wednesday, a detective said police did not believe the bail address to be suitable as they were "regularly in attendance" at the guesthouse due to reports of anti-social behaviour amongst other issues
They commented:"Police would be concerned about the transient nature of the people residing there as we would have no idea of who would be living there at any one time".
It was also out lined that one known resident had an "extensive record" and was "known to associate with a number of dissident republicans".
Defence solicitor Mark Austin highlighted that Gleeson is "in jail associating with criminals" at the moment and stated police objections were "not sustainable"
He added that as all of his client's family resided in the Republic the only addresses open to him were hostels/
Mr Austin pointing to a cash surety of £5,000 already being lodged with the court said that Gleeson's mum was "bending over backwards" and doing all she can to help her son her bail/
Refusing the Lisburn address, District Judge Eamon King said the "other way to move the case on" was for him to ask the PPS to fix a date for the PI.
The case was adjourned to 20 January and directed the prosecution "to fix this case for PI on the basis that all witnesses are objected to."
Sign Up To Our Newsletter