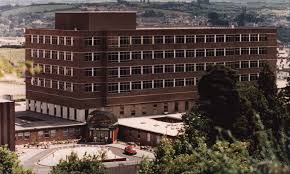 A man has been charged after he attacked medics at Daisy Hill Hospital in Newry last night (Monday).
A doctor and nurse were both hit by the 27-year-old in the Accident and Emergency (A&E) department.
The suspect has been charged with common assault, disorderly behaviour and criminal damage. He is due to appear in court next month.
Sergeant Patrick Dougan, said: "Doctors, nurses and staff at our hospitals are extremely busy dealing with a high volume of admissions to their A&E departments.
"The last thing they need is a disruptive patient who has a total disregard for all, tying up valuable medical resources and causing additional distress to patients and families there for a medical emergency.
"Police ask that people think before they drink, act responsibly around alcohol and respect those that provide care in our hospitals."
Overnight, the PSNI in Newry had to deal just over 20 calls ranging from assisting an elderly lady who locked herself out of her home to arrest on outstanding bench warrant.
Read more news:
Teenage boy put wheelie bin on railway line 'to entice police'
Two more cars destroyed in Gilfrord arson attacks
Man takes heart attack performing on stage; replacement guitarist arrives before ambulance
Two cars collide during hail storm on Armagh Road blackspot
Police are investigating 'un-notified' Republican parade in Lurgan
Petrol bombs thrown at police in Lurgan ahead of Aprrentice Boys parade
Reader response to PSNI's Donkey Facebook post is scathing and exact
Armagh fire 'a deliberate act of wanton destruction'
Become a member
Support local, independent businesses by becoming an independent member.
Become a member