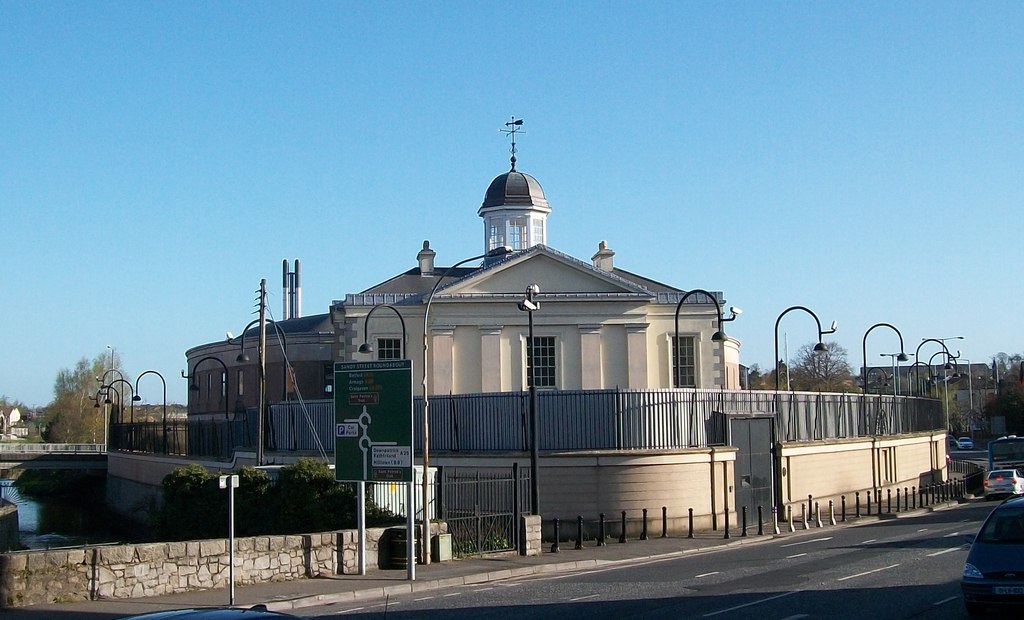 A man accused of being part of a gang who travelled the country stealing phones has been refused bail in time for Christmas.
David Mazarache, with an address in Finnstown, Dublin, appeared before Newry Magistrates' Court in a bid for bail for a third time.
And for a third time, the 20-year-old was refused, shaking his head as District Judge Eamon King delivered his verdict.
Mazarache faces three counts of theft, one count of attempted theft, burglary and going equipped for theft.
A previous court heard how police were investigating a team of male criminals who entered seven stores across Northern Ireland on various dates in October committing numerous thefts and burglaries.
The thefts involved entering stores which sold mobile phones, removing valuable display phones using a specialist tool and then leaving the stores without paying.
The first alleged incident occurred in the Curry's store at the Forestside Shopping Centre in Newtownbreda on October 4. It is alleged that Mazarache and a co-accused were both caught on CCTV stealing three iPhones to the value of £2,000.
On October 5, the same two defendants were allegedly caught on CCTV attempting to steal an iPhone to the value of £1,000 from the Curry's store in Sprucefield.
Again, the pair were accused of stealing phones from a Curry's store in Bangor on October 6. On the same day, Curry's staff in Newry reported to police how two males – Mazarache and a co-accused – had entered the store, with one allegedly lifting a cash bag from behind the front counter containing £1,450. Another allegedly lifted a set of cabinet keys before leaving the store.
On October 15, CCTV footage from Curry's in Coleraine captured Mazarache and his co-accused allegedly stealing a bunch of keys from within a private part of the premises.
On the same date the same two defendants are accused of stealing two iPhones to the value of £4,000 from the Curry's store in Newtonabbey.
It is alleged that two days later, all three defendants attended the Curry's store in Sprucefield where staff contacted police reporting that males from a previous incident had returned to the store. Police turned up and located all three males leaving the area in a BMW. The vehicle was stopped and the males were searched, with a set of pliers located on one of the defendants.
In applying for bail, Mazarache's defence offered up an address in Belfast – believed to be his girlfriend's address.
However, a detective constable opposed the application stating that "although he's offered this address in Belfast today with, I  believe, his partner, police do not have the confidence that it is secure and that he would even remain in the one property within Northern Ireland given his past of moving around".
Addressing his risk of flight, Mazarache's defence contested that he is an Irish national and that he was also prepared to surrender his passport, adding that his family were in court, with his mother prepared to put forward a £5,000 cash surety.
His defence argued that there was a change of circumstances now, based on the fact that a co-accused has been released on bail.
He added: "We really are at a last chance saloon here with this application and have to accept that if he's not granted bail, he will ultimately stay in custody until his trial, which will be in the autumn of next year – a year away; he'll have then spent the equivalent of two years real time in custody."
However, in refusing bail, Judge King said: "The concerns that I had originally remain and I still have those concerns. The impression of the court has, given his record in the south – three previous convictions all for theft, and all in different jurisdictions; the impression of the court is really that the defendant and his co-accused are engaged in this activity on a regular basis on an organised basis as part of a team."
The case was adjourned until the new year.
Sign Up To Our Newsletter