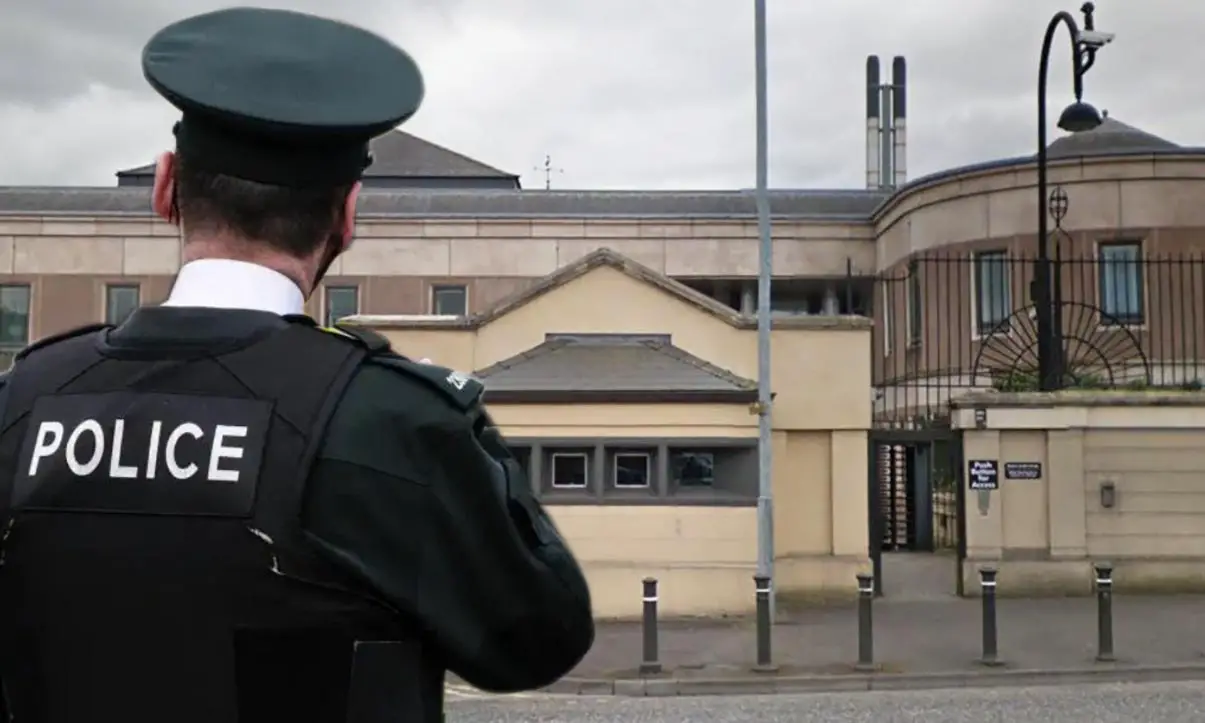 A Newry man accused of aggravated burglary armed with a claw hammer has been denied bail.
Court heard that the 28-year-old had previously been granted compassionate bail to attend his sister's funeral but had returned to custody under the influence.
Sean Caffrey, of Bridge Street, appeared for the purposes of a bail application at Newry Magistrates' Court, sitting at Lisburn, on Wednesday, via videolink from Maghaberry.
The accused is charged with aggravated burglary with intent to steal, going equipped for burglary, possession of an offensive weapon with intent to commit an indictable offence, attempted burglary, possession of Class B, possession of Class C, theft and three counts of interference with vehicles.
Outlining the case, prosecution said that on March 1, at around 3am, police received a report from a resident at an address on Sheeptown Road in Newry of two males in their yard with torches.
Officers arrived and conducted a negative search of the area but CCTV showed two males on a nearby road.
Then at 5.40am, police received another report from a further alleged injured party at an address on Turmore Road, Newry.
The reporting person said that two males had entered her home through an unlocked front door.
One of these men had come into the living room, where she was, with the bottom half of his face covered and armed with a claw hammer.
The male asked the alleged injured party for her car keys, and when questioned he replied: "I am Polish and I need to get back to Poland."
Court was told the woman then handed the males a key to a vehicle which she no longer owned. As they left they asked which car the key was for but without giving an answer she locked the door behind them.
CCTV showed the two males leaving the address, wearing gloves. Court was told they were seen to drop something in the cattle grid as they left, namely the key which had been handed to them and which was recovered.
In the footage from the scene, one of the males was seen to be wearing a coat with fur on the hood and the other a black baseball cap.
At 6.20am, police spotted this defendant wearing a grey tracksuit and a black baseball cap at The Sheepbridge Inn, not far from where the second burglary occurred.
As officers approached, court was told Caffrey attempted to make off on foot but was arrested.
Whilst in custody, a search was conducted and during this a bag of blue tablets was allegedly seized.
Police later received a further report from an alleged injured party who said a number of items had been stolen from their cars which had been parked and unlocked.
These included a portable stereo and Credit Union book. A purse had also been taken from one of the vehicles but this was found nearby with a £5 note missing from inside.
When interviewed, the defendant accepted the drugs offence but made no comment to the other accusations.
Cafrrey claimed to have been dropped off by a friend at The Sheepbridge Inn after camping together, however, he refused to name this individual.
District Judge Peter Magill commented: "The main objection to bail is fear of further offences. That is no surprise given his criminal record with 91 previous convictions and no breaches of bail.
"The most recent being a compassionate bail which was granted. When he returned to prison he was under the influence of something."
Defence solicitor Chris Logue stated: "His younger sister had died tragically around the time of the anniversary of his mother's death. That was the reason for the bail on that occasion.
"He accepts that it was his fault and when he was refused bail by Judge King, he instructed us not to go for High Court bail."
Mr Logue commented at that time there was hope of progress in the case but this was held up by analysis of a footprint.
He stated: "This man has been in custody the whole way through this pandemic. He hasn't been tested on bail. The PE will not be fixed until the New Year and it won't be trialled until some time close to the anniversary of the case."
District Judge Magill said: "It is alleged that these males were going into people's homes. It was that one of them was armed with a hammer.
"This was a rural area some distance from where the defendant lives. There is clearly evidence of drugs in his record. He was found with drugs at the time and also got bail but was later found under the influence of drugs."
He added: "I am not sure that he would abide by bail conditions but I am certain that he would commit further offences."
Bail was refused and Caffrey was remanded in custody with the case ebing adjourned until December 16 to fix a date for a preliminary enquiry, the legal process by which a case is referred to a higher court.
Sign Up To Our Newsletter